Guwahati: The Assam government in Northeast India, which earned national and international media headlines with the crackdown on child marriages in February, is going to relaunch the drive across the
State.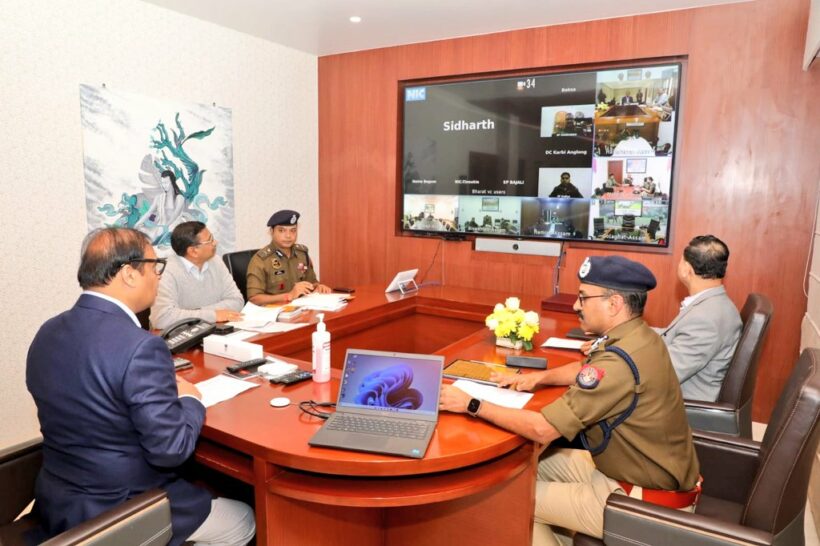 Addressing the fourth SP (superintendent of police) conference at Bongaigaon in western Assam on the 28th of July, the State chief minister Himanta Biswa Sarma disclosed another operation against the
century-old social menace is planned in September. Sarma, also in charge of the State home portfolio, asked the police forces to prepare specific operating procedures to deal with various social evils
including love-jihad.
During the major crackdown, the police personnel picked up over 3000 individuals (including 93 females) following 4,235 registered complaints across the State. It came to public notice that many
elderly Muslim men used to marry young girls taking advantage of their poverty and socio-economic status. Pointing out that child marriage is banned in India for nearly a century as it threatens the lives, well-being, and futures of the girls, Sarma announced that the drive against all social menaces will continue till 2026.
Needless to mention that the social practice of underage marriages negatively impacts children's rights to health, education, and empowerment. It adversely affects the girls as they have to carry an early pregnancy and later childbirths for many years in their conjugal lives. With no or very little available (or affordable) medical care, those women face serious health complications later. The practice also affects the economy of a country. Married children usually avoid pursuing their education and career opportunities. Thus, they become an added burden to poor families.
Data from the National Family Health Survey reflects that Assam continues to record a higher number of child marriages as well as cases of teenage pregnancy than the national average. The State also loses around 200 mothers among 100,000 during childbirths (the national average is 97 deaths per 100,000 live births). Similarly, Assam records 36 infant deaths per 1,000 live births (where the national average is 28).
The drive against child marriages, though logically supported by every conscious citizen, also invited public outrages from different corners. Opposition parties including the Congress, Asom Jatiya
Parishad, All India United Democratic Front, etc criticized the action terming it an abuse of the law for political gains. Unmoved by the criticism, Sarma stated that the drive will continue. Now he insists
on banning the practice of polygamy as a large section of Indian society believes that polygamy (Bigamy) has no place in a gender-sensitive modern society.
In fact, amidst the national debates on Uniform Civil Code (UCC, समान नागरिक संहिता), Sarma decided to go ahead with a new law banning polygamy, which is considered as an important component of the 'one
nation one rule' policy. The government is going to introduce a bill in the upcoming State legislative assembly session scheduled for September with an aim to prevent a male irrespective of his religion
from marrying more than one spouse at a time. Sarma opined that polygamy incidences are high in three districts of Barak Valley along with some areas in Brahmaputra Valley.
Men having multiple wives was a common practice in ancient India. However, after independence, the Special Marriage Act 1954 and Hindu Marriage Act 1955 were implemented, which outlawed the practice for Hindus, Buddhists, Jains, and Sikhs (with exceptions to some tribal communities and residents of Goa). However, the Muslim Personal Law (Shariat) Application Act 1937 allows a Muslim man to marry up to four women at a time. Even the conversion to Islam (from other religions) permitted a man to have more than one wife. The Supreme Court declared this kind of religious conversion as unconstitutional
in 1995 .
Earlier the apex court outlawed the practice of Triple Talaq and the historic verdict in 2017 paved the way to challenge polygamy as being unilateral and unconstitutional. Among the Muslim-dominated countries namely Turkey and Tunisia have already banned the practice of polygamy. Some nations like Egypt, Syria, Iraq, Yemen, Jordan, Algeria, Morocco, Cameroon, Malaysia, Pakistan, Bangladesh etc allow polygamy with restrictions. But it's rarely heard that a woman is also permitted to have more than one spouse. One can mention here the example of Draupadi of Mahabharata era, where the divine princess of Panchal kingdom married five Pandavas namely Yudhishthir, Bheem, Arjun, Nakul and Sahdev, and lived with dignity and self-respect.