Barbecue is a popular grilled street food that many people buy as a quick snack or take-home meal. Toxic watchdog group BAN Toxics raised concern over the continued use of paint brushes for basting barbecue sauce despite health and safety regulations in the country.
BAN Toxics conducted on-site monitoring of grilled street foods and discovered that some vendors still use paint brushes as a basting tool.
The group bought samples of paint brushes for chemical screening. Using a SCIAPS X-200 HH XRF Analyzer, the paint brushes were found to contain lead with up to 2,989 parts per million (ppm), exceeding the threshold limit of 90 ppm allowed under DENR Chemical Control Order for Lead and Lead Compound (DAO 2013-24).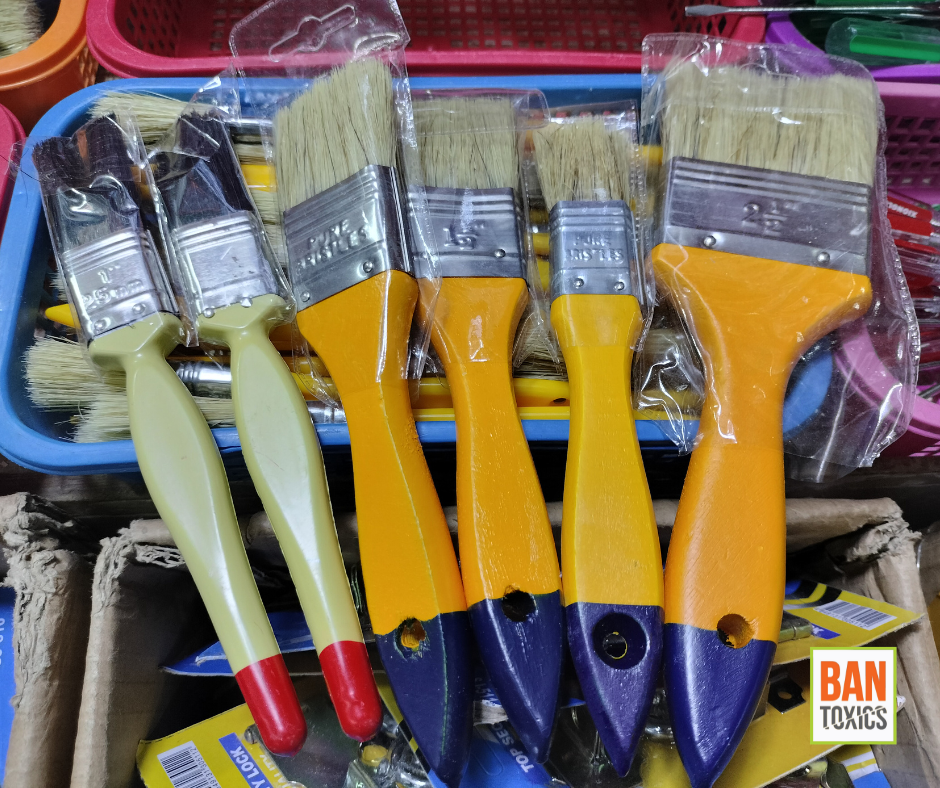 "Paint Brushes are for paint use only and not for food preparation. Street Food vendors must refrain from using a paintbrush as a basting tool, as the painted handle will eventually deteriorate and may contaminate the grilled food with toxic lead," said Thony Dizon, Toxics Campaigner, BAN Toxics.
According to the World Health Organization (WHO), lead exposure can cause hazardous consequences on children's health. At high levels of exposure, lead attacks the brain and central nervous system, causing coma, convulsions, and even death. Children who survive severe lead poisoning may be left with intellectual disability and behavioral disorders.
At lower levels of exposure that cause no obvious symptoms, lead is known to produce a spectrum of injury across multiple body systems. In particular, it can affect children's brain development, resulting in reduced intelligence quotient (IQ), behavioral changes such as reduced attention span, increased antisocial behavior, and reduced educational attainment.
Lead exposure also causes anemia, hypertension, renal impairment, immunotoxicity, and toxicity to the reproductive organs. The neurological and behavioral effects of lead are believed to be irreversible.
"We call the attention of regulators and city health offices to conduct on-site monitoring and inspection of all street food stalls and promote health and safety guidelines among vendors, especially from potential lead poisoning," the group added.
Lead also causes long-term harm in adults, including an increased risk of high blood pressure and kidney damage. Exposure of pregnant women to high levels of lead can cause miscarriage, stillbirth, premature birth, and low birth weight.
---
References:
https://www.who.int/news-room/fact-sheets/detail/lead-poisoning-and-health
https://apidb.denr.gov.ph/infores/uploads/rmdd/dao-2013-24.pdf