Melbourne SOS Stand up 4 Assange – Human Chain of Assange supporters stretching from Princes Bridge at Flinders St Station to the Arts Centre, along the Yarra River, back across Evan Walker pedestrian bridge Southbank and circling back to Princes Bridge.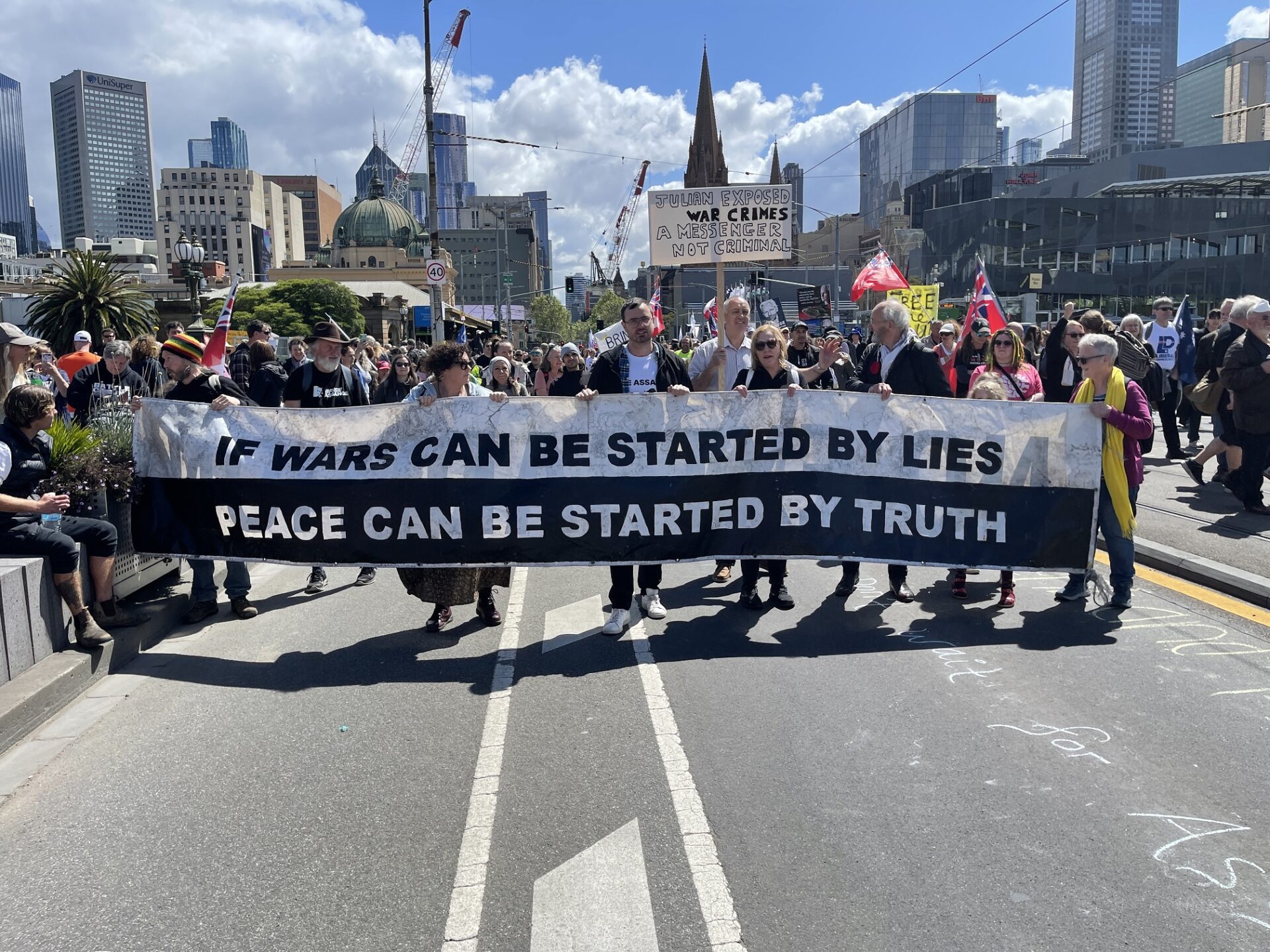 Julian Assange's father and brother, John and Gabriel Shipton spoke to supporters who turned out in their thousands in solidarity for the London Free Assange Human Chain (plus other Assange Human Chain events happening around Australia and the World today.
.
11:00 Human Chain for Julian Assange begins to form.
12.00 Speeches from John & Gabriel.
Supporters marched along St Kilda Rd to Victoria Government House.