by Perfecto Caparas
iDEFEND urged the UN Human Rights Council to exhort the Philippine government to "commit to concrete, time-bound justice and accountability targets" for victims of former president Rodrigo Duterte's so-called "drug war." Rose Trajano, iDEFEND's international advocacy officer, made the remarks during the press and civil society briefing Human Rights Watch (HRW) hosted on September 7, 2022.
With permission from moderator Carlos Conde, HRW Philippine researcher, Pressenza publishes below the recording of the briefing.
Video:
HRW's press and CSO briefing on the Philippines at the Human Rights Council
During the briefing, Lucy McKernan, HRW Geneva director, cited International Criminal Court chief prosecutor Karim Khan's determination that no genuine investigation of thousands of targeted killings was being conducted by authorities. Former ICC chief prosecutor Fatou Bensouda estimates that Duterte's so-called "drug war" claimed the lives of 12,000-30,000 civilians.
Past and continuing human rights violations were tackled by other panelists:
Karen Gomez-Dumpit, former commissioner, Commission on Human Rights (Philippines)
Cristina Palabay, secretary-general, Karapatan
Attorney Cathy Lopez, human rights research coordinator, IDEALS
Attorney Mario Maderazo, senior legal consultant, IDEALS
HRW held the briefing in time for the UN Human Rights Council's 51st session in Geneva from September 12-October 7, 2022.
—————————————————————————————————————————-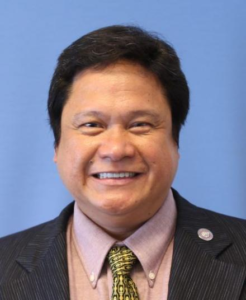 About Perfecto Caparas
An award-winning investigative journalist and licensed attorney, Perfecto Caparas serves as a teaching fellow and founding director of the Center for Holistic International Human Rights Law Praxis of the National University of the Union of Myanmar-Burmese American Community Institute.