QUEZON CITY, July 3 – In celebration of International Plastic Bag Free Day, BAN Toxics hosted an event in which they encouraged Filipino customers and vendors to abandon single-use plastic bags in favor of reusable and eco-friendly alternatives.
The event was held in R. Calalay Frisco Market in Quezon City to raise awareness of the plastic crisis in the Philippines and promote eco-friendly bags.
Volunteer mothers and BT Patrollers attended the event and showcased different reusable and eco-friendly bags made of natural materials such as bamboo, rattan, pandan, coconut and palm leaves, cloth, textile, and katsa to encourage the public to switch to reusable alternatives.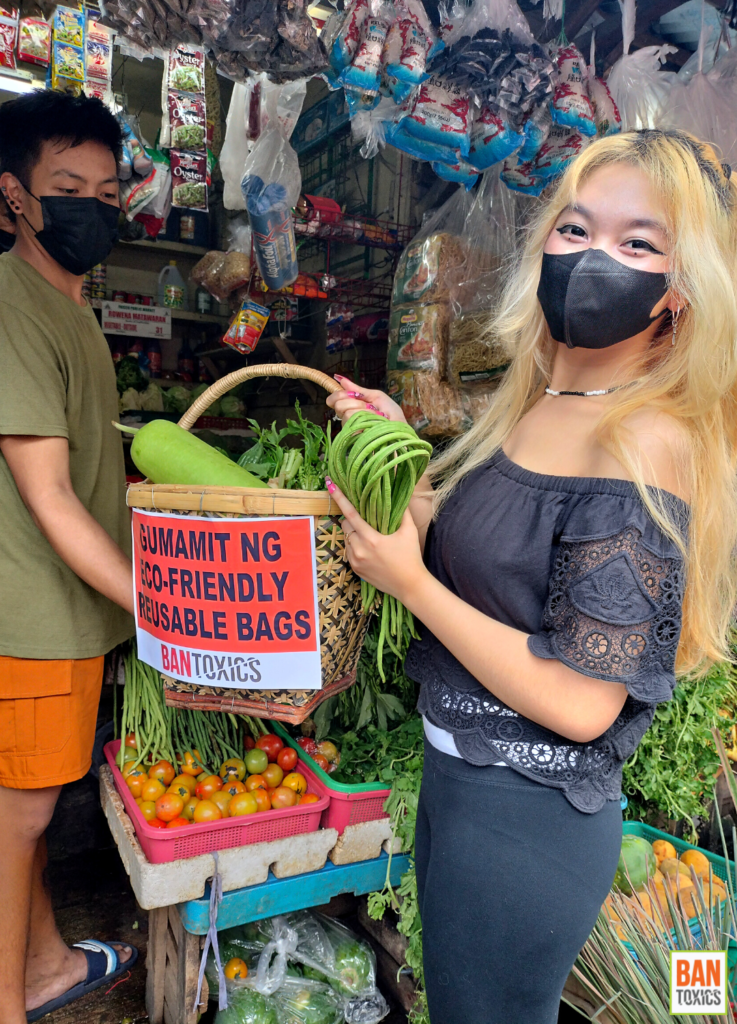 BT Patroller Mary Kate San Juan shops in R. Calalay Frisco Public Market using a reusable basket to promote the switch to eco-friendly alternatives to single-use plastic bags.
The International Plastic Bag Free Day was designed to raise public awareness of plastic pollution and its effect on the ecosystem and biodiversity, especially on marine wildlife. It was established as a global initiative with the aim of banning single-use plastic bags globally and encouraging everyone to switch to environmentally friendly alternatives to promote environmental conservation.[1]
Plastic Pollution
Global plastic production surged from 2 million tons in the 1950s to more than 438 million tons in 2017, a trend that is expected to continue.[2]
An alarming figure of 400 million tons of plastic waste produced per year encouraged the creation of a new plastics treaty during the recent United Nations Environment Assembly (UNEA) to address the world's problem with plastic overproduction and overconsumption. Held in Nairobi, Kenya, the resumed fifth UNEA session (UNEA 5.2) aimed to address the global plastic crisis through the development of the new international legally binding treaty set in 2024.[3]
Plastic Crisis in the Philippines
Plastic pollution is one of the Philippines' greatest waste problems. In 2015, the country produced 2.7 million tons of plastic waste annually, ranking the country as the third largest plastic waste producer in the world.[4] A 2018 study on waste management practices revealed that despite the Philippines' high garbage collection rates, the country still has problems with proper wastes disposal.[5]
House Bill 9147 or the Single-Use Plastic Products Regulation Act was passed to address the Philippine plastic crisis. The bill seeks to regulate the production, importation, sale, distribution, provision, use, recovery, collection, recycling, and disposal of single-use plastic products.
BAN Toxics urged the Philippine government, particularly the newly elected president, to prioritize the plastic crisis. In his inauguration speech on June 30, 2022, President Ferdinand Marcos Jr. stated that he intends to address the plastic problem in the Philippines during his term.[6]
"While we welcome President Marcos Jr.'s acknowledgment of the plastic crisis faced by the country, BAN Toxics hopes to see a concrete action plan tackling the plastic pollution issue followed by its strict implementation and monitoring," says Mehei dela Torre, Plastics Campaigner of BAN Toxics.
Quezon City Plastic Ordinance
In 2014, Quezon City issued City Ordinance No. 2350 which aimed to regulate the use of plastic bags and mandate all establishments to display the notice "Save the environment, bring your own recyclable/reusable bag." The ordinance promoted the use of reusable bags by encouraging retailers to implement point system schemes and "green lanes" or express lanes for consumers with reusable bags. Establishments that violate the ordinance will be fined P1000 to P5000, or cancellation of their business permit.[7]
The said ordinance also established a plastic recovery system fee called "green fund" which shall be utilized for the sole purpose of maintaining, developing, promoting, and protecting the environment by means of programs and projects.
Quezon City also issued City Ordinance 2127 in 2012 which sought to prohibit the use of plastic bags and styro materials in all government establishments in Quezon City such as the Quezon City Hall compound, health centers, general hospitals, barangay halls, public schools, and other city-owned facilities. Merchants that violate the ordinance will be fined P500 to P2000, or cancellation of business permit for a third time re-offender.[8]
"Let's go back to the basics and make the switch to alternative reusable bags. It's time for the Philippines to take stronger action to curb plastic use and consumption. We must act on the plastic crisis before it's too late." BAN Toxics added.
BAN Toxics also encouraged the public to join the "No to Single-Use Plastic Bag" campaign by posting on social media their own eco-friendly reusable bags while going to the market and encouraging fellow consumers to promote and protect the environment in their own little way.
Here are some photos of the event: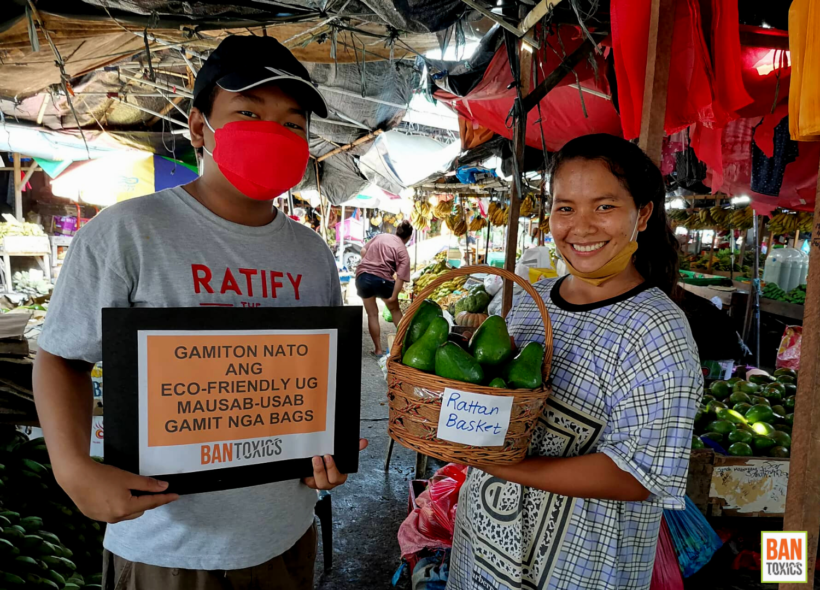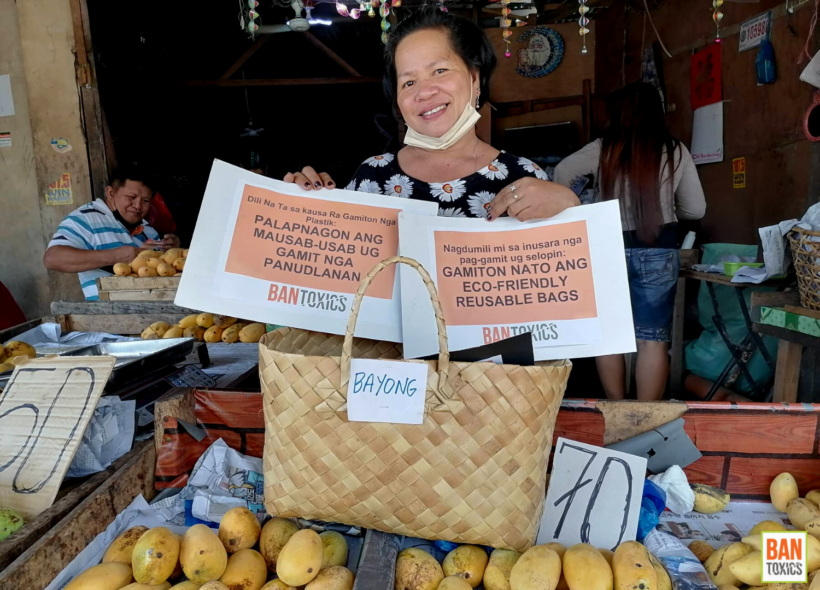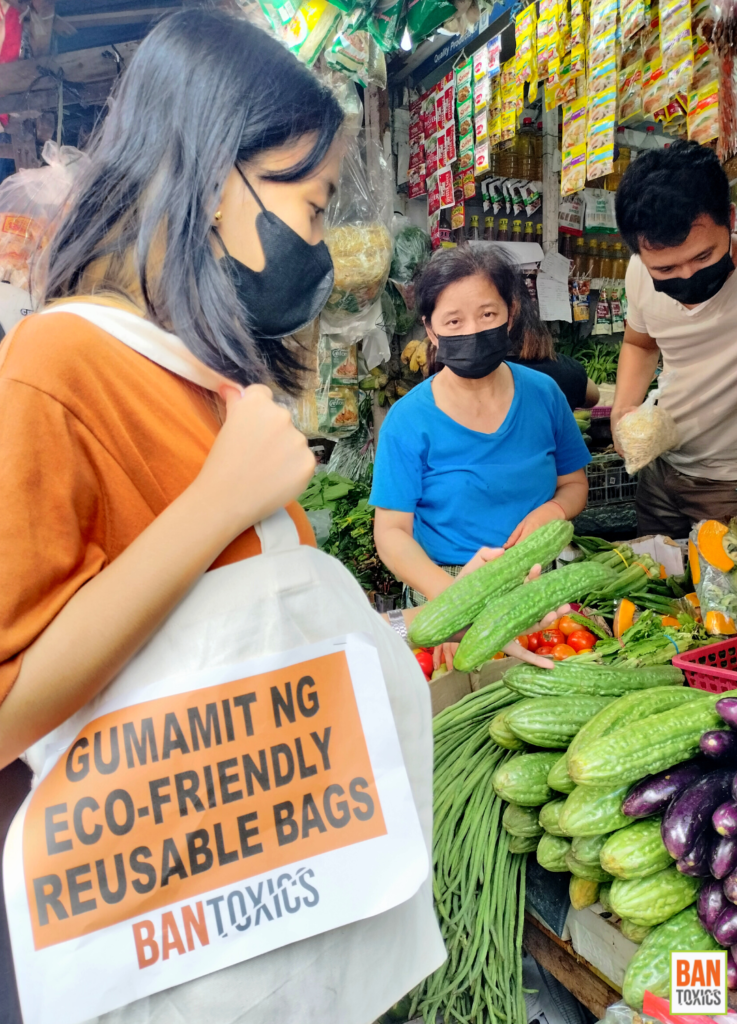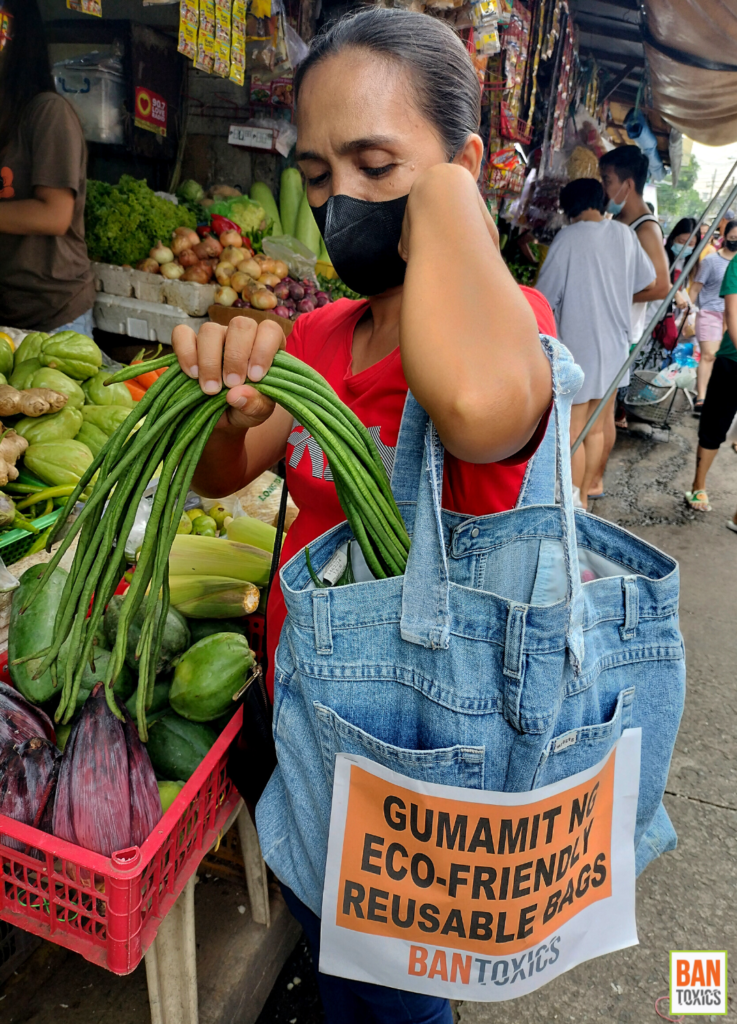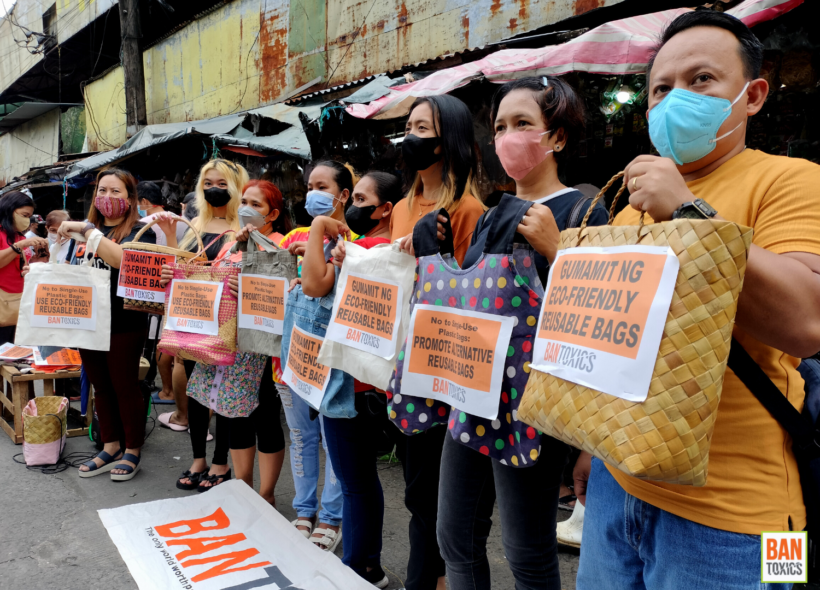 ###
Notes:
[1] International Plastic Bag Free Day
[2] UNEP – What you need to know about the plastic pollution resolution
[3] UNEP – Drowning in Plastics
[4] Philippines, Plastic Pollution Issues
[5] Plastic bans—the least effective way to solve Southeast Asia's plastic pollution problem, food industry study finds
[6] House Bill 9147 or the Single-Use Plastic Products Regulation Act
[7] Quezon City Ordinance No. SP-2350, S-2014
[8] Quezon City Ordinance No. SP-2127, S-2012
Media Contact
Melendre Heidyl dela Torre, Communications Officer, BAN Toxics melendre@bantoxics.org |
+63 917 514 2956