Sanyukt Kisan Morcha, SKM
All India Kisan Mazdoor Sabha, AIKMS
 31 January 2022
Hundreds of peasants and workers participated at several districts across Uttar Pradesh on the call of SKM to observe 31 January as 'Vishwasghat Diwas' (Betrayal Day).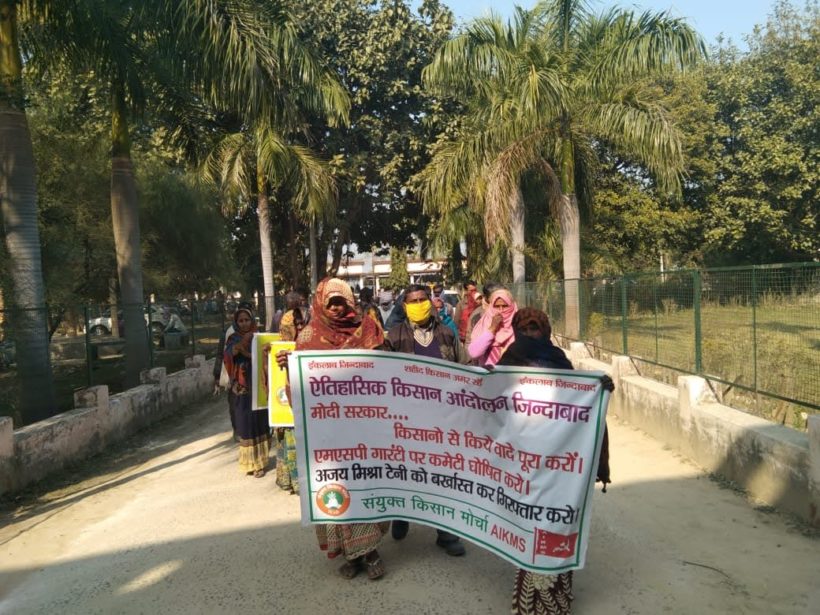 Protests were held across the states at government offices to call for the fulfillment of the written assurances given to farmers on Dec 9, 2021.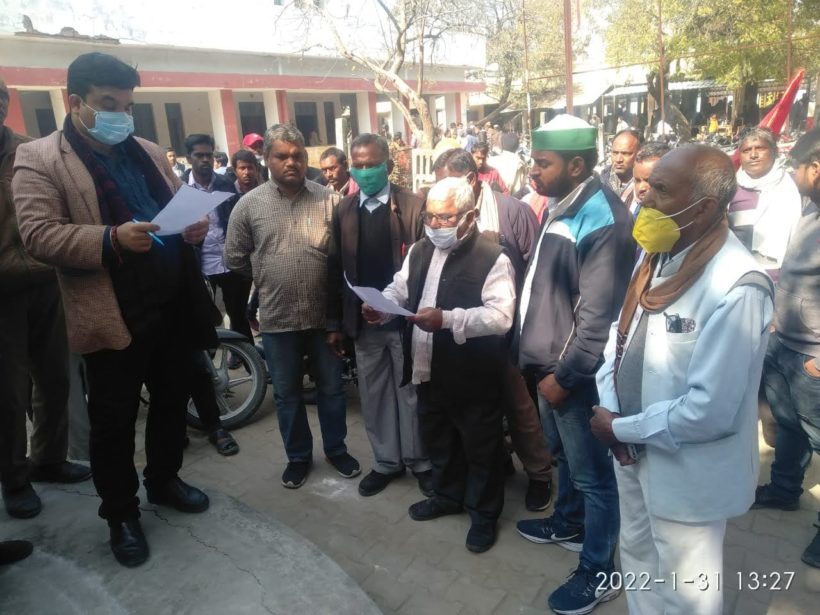 The issues include the formation of the Government committee to guarantee MSP rates to all farmers, withdrawal of cases and compensation to those who died and were injured in the attacks on farmers, withdrawal of excessive electricity charges, etc.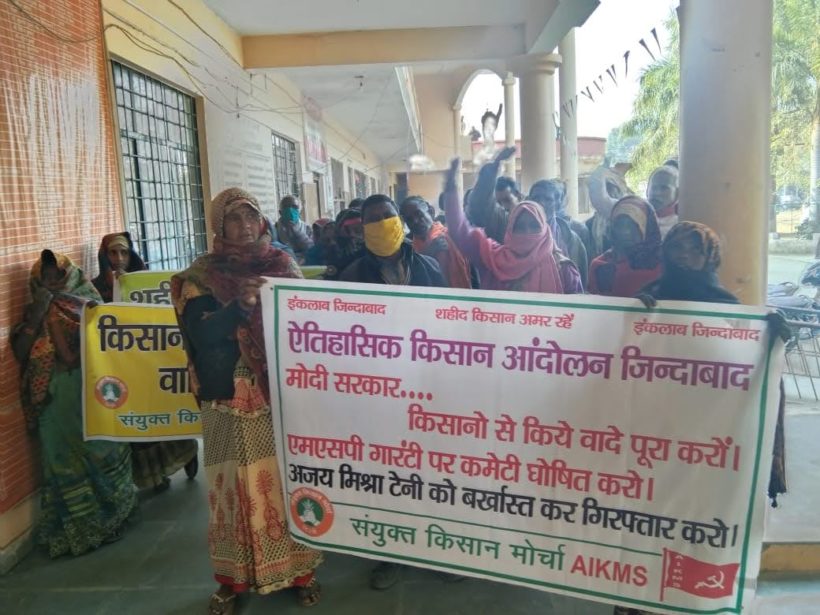 An important demand of the farmers is the removal of Ajay Misra Teni as Minister and his arrest in the Lakhimpur carnage, driving over and crushing protesting farmers.
Peasants in Allahabad and Kaushambi have also demanded the restoration of the right to the sand. mining with boats, stopping the use of machines and JCB loaders, which destroy river ecology and snatch the livelihood of sand workers.
The workers' demands include a 15 kg ration to all units per month, enhancement of all pension welfare to Rs 10,000 pm and payment of cane dues.
Phulchand Nishad Rajkumar Pathik
GS Kaushambi. GS Prayagraj