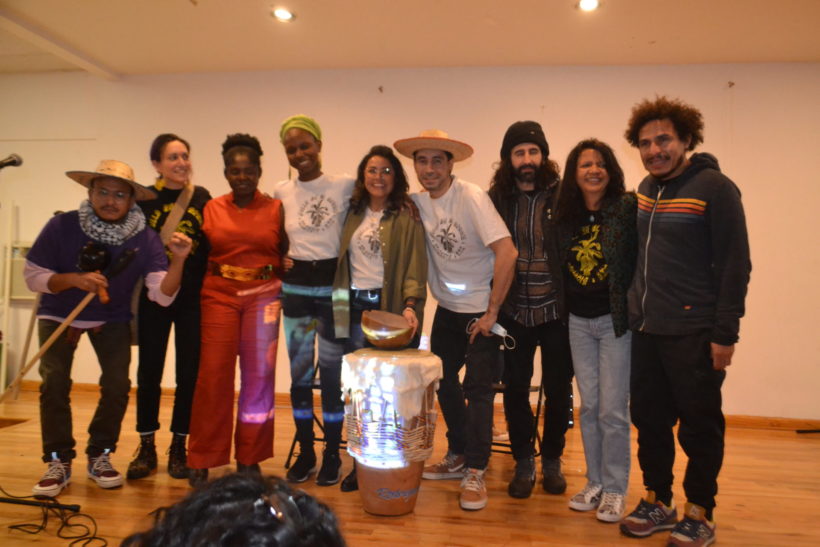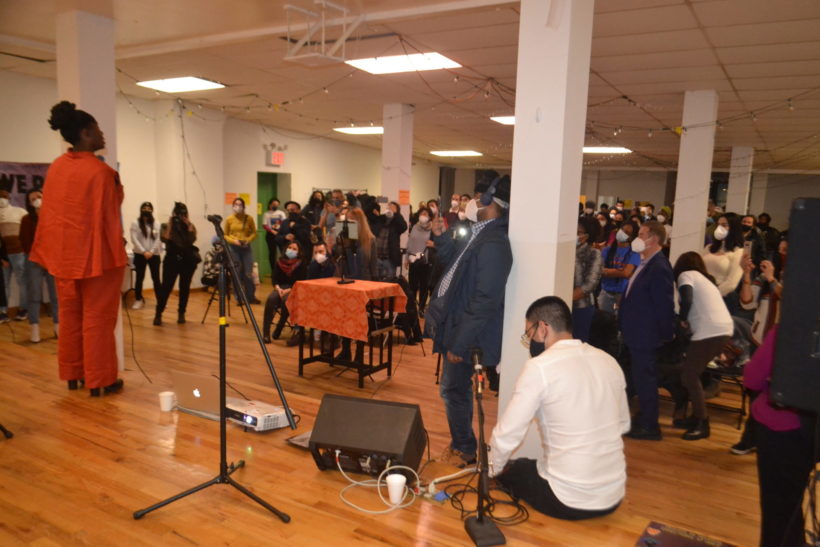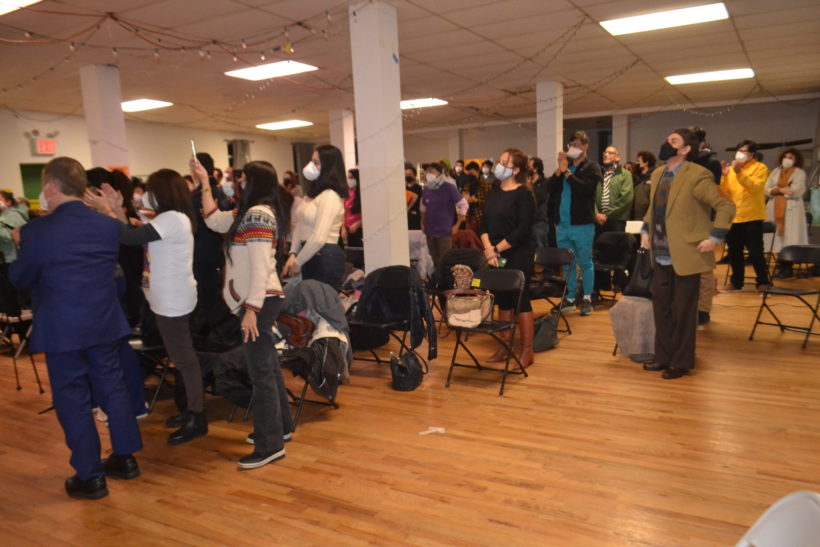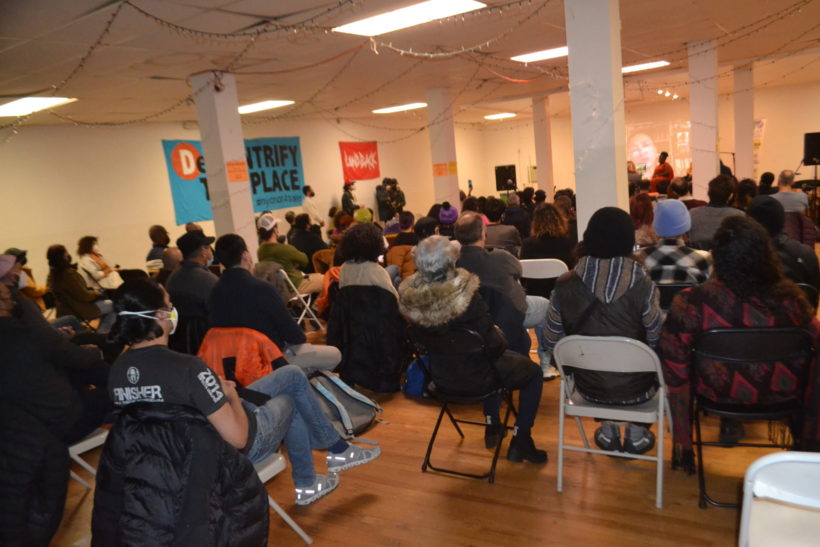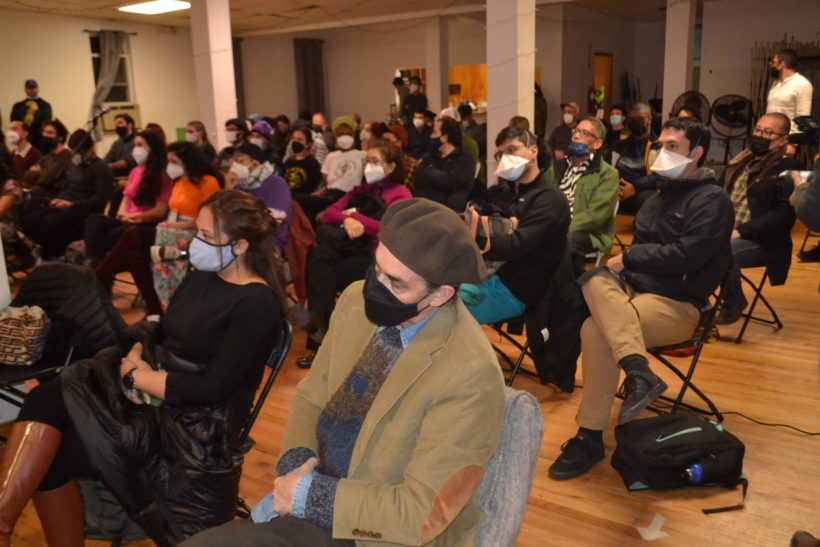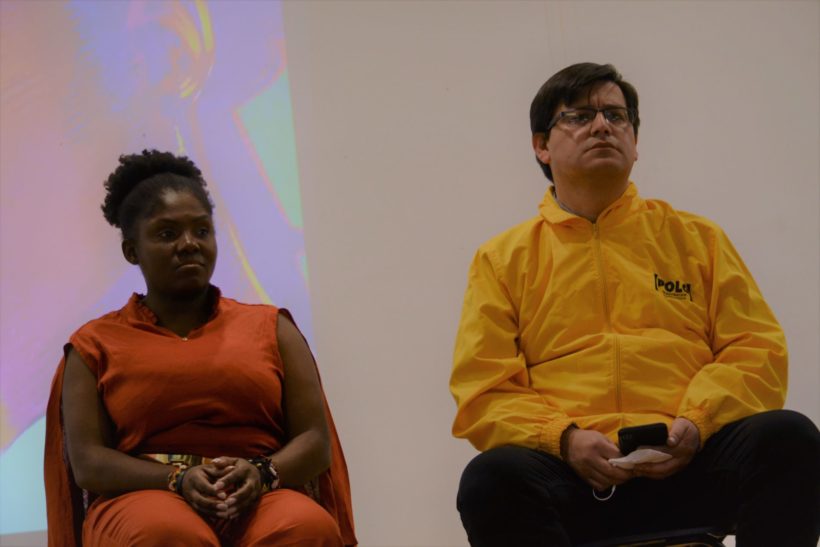 Colombia is preparing to go to the polls to elect representatives to the House and Senate of Congress, and then the presidential elections, if the primary elections on 13 March are passed, Francia Márquez of the movement <> will represent the Coalition <> where converge, Polo Democrático Alternativo, Colombia Humana, Unión Patriótica, Soy porque Somos, Movimiento Indígena y Social Mais, Alianza Democrática Afro Colombiana and Jóvenes Hagamos.
By Gustavo Espinoza
Confident of this support and proud of her origins, she said. "My being, my body, my soul, my face, my colour that represents my history of pain, dispossession, expropriation and that today I want to be your President is important, but it is not enough to say it, if we do not take action to make it happen".
This was reaffirmed on 8 February in New York by the pre presidential candidate, Francia Márquez, 39 years old; winner of the National Human Rights Award in Colombia, Goldman Price International Nobel Prize in 2018, for her Defence of the Environment, originally from the Department of Cauca, from the community <>, she is the legal representative of her community, a lawyer by profession, mother of two children and head of a family at a very young age.
Her involvement in community work began at the age of 15 with art, culture, dance, theatre, she defines herself as part of the black community, there are the surnames Lucomil, Palanta, Carabalí, Mina. "Without the bombo, marimba, guruño, guasá, clarinet, violin, we would not have been able to resist all the barbarism that we have had to face with the armed conflict, racism, exclusion by the racial, patriarchal, classist state that we have had", emphasises Márquez.
Francia reaffirms her resistance, she learned it from her grandparents, they did not know how to read or write but they taught her to take care of the territory as a living space, she also said that her mother was a midwife in the community, helping to give birth to 70 children in the community, it is a space where health care from the state is a chimera, she noted.
"Since 1936 we have been here, we can still see the stones of the traces of slavery of our elders mining in this territory, where they worked as slaves, before Colombia became a nation-state.
In 2009, they were evicted from their commune to make way for the mining concession in favour of the AngloGoldAshanti company and other transnationals such as Panamericana Limitada", he says convincingly.
For Márquez, her reason for being is her direct link with nature, the historical legacy of her ancestors, "our ancestors have told us that nature is our mother and father, so we cannot kill our parents", she says with that sense of umbilical belonging.
Francia Márquez is a land and human rights activist. She is a national and international community leader against illegal and unconstitutional mining, river diversion, extractivism and land abuse. One of her messages is. <>, she considers that it is a collective aspiration of the marginalised and historically forgotten peoples, "I am enraged by the struggle of women without a voice, of women who have not been heard, not even reviewed by history, together we have been pushing for the right to live in peace and tranquillity", she affirms in an energetic tone.
Colombia has around 6 million migrants abroad for whom this message is intended. "I was displaced seven years ago, forced to leave at two in the morning with my children, fleeing death, but I was not able to cross the border and reach these countries, where stigmatisation and violence are the daily bread, especially against migrants, dehumanising each person, it is the continuity of the colonial slave system that is reproduced across borders, When women and children are imprisoned, when they are separated from their mothers, you have made it possible here to re-signify life, to make community in the midst of difficulties, placing the seasoning of the house, family in some street in New York, placing the music that makes us feel that we have a piece of Colombia in our being, in the United States and other places in the world.
We have not escaped the politics of death there in our territory, nor have you escaped it, it crosses us every day," Márquez emphasised.
Among his government's proposals are:
Recovering food sovereignty
Agrarian, ecological and feminist reform.
A new design of the anti-drug policy, the current one designed by the United States, which he considers to have been racial, the <> has served to leave the money in the banks and the dead in the territories, the violation of human rights, and greater forced displacement from their territories.
Part of my presence here is to talk about this country, and if this country is committed to peace, then peace implies the legalisation of drugs, that implies changing the paradigm, legalising implies changing the use of coca leaves and marijuana into other products, generating the textile, pharmaceutical and food industries.
France made its stop in New York, as part of "The Tour de France, Europe – New York", arrived from Europe, collecting mandates, "people must propose their dreams, aspirations in a mandate. One of the mandates from all sides is the need to achieve peace, we can't stand any more death, we deserve to walk without fear, we deserve to walk in peace, to live in peace," Márquez emphasised.
She called on them to take sides in politics, and to make the decision to make politics for life, to be part of the road under construction to lower the high abstention rate of the Colombian community abroad.
Dr. Carlos Aguasaco, coordinator of the Polo Democrático, was in charge of the presentation and had as guests the candidates for the constituency abroad, Natalia Munevar, an Industrial Engineer, Finance Engineer, activist for the rights of immigrants and women, candidate for Congress, representing the Polo Democrático Alternativo Party for the constituency abroad with the number 403, exiled in Spain for more than 15 years.
Also the activist Carmen Ramírez Bosca, indigenous Waayúu woman, Guajira, author of the book <>, founder of Fuerza de Mujeres Waayúu, with which she promotes the artistic and artisanal activities of indigenous women, living as a refugee in Switzerland for 11 years, she is a defender of water, land and the rights of indigenous peoples, also aspires to the House of Representatives for the international constituency with the number 401 for the coalition Pacto Histórico (Historic Pact).
Several leaders of social organisations, students, defenders of workers' rights and the environment, met at the MAY DAY community organisation in Brooklyn, New York, to meet her and hear her proposals for a government programme.
"Our cause is life and that is why we put human dignity at the centre, we will go from Resistance to Power, whatever it takes, whatever it costs, thus ratifying her commitment to the Colombian migrant community".