ON SPIRITUALITY AND NON-VIOLENCE
by Genevieve Balance-Kupang
In memoriam and in gratitude to the Buddhist Zen Thay (Teacher) Thich Nhat Hanh who went beyond this physical plane on January 22, 2022, in the Tu Hieu Temple in Hue, Vietnam, the same holy sanctuary where he took his vow as a Buddhist monk when he was a teenager. Hanh, who mastered himself to be the peace and serenity, has greatly influenced numerous individuals across all continents to be mindful and live deeply in the present moment, to foster the healing of the planet in crisis, and to dismantle the wrong perceptions of others by listening with a compassionate heart.
He and his followers conducted training and workshops among people of opposing views or those perceived as enemies, teaching them the value and essence of mindfulness and compassionate listening. He has helped many to release the internal bombs or enemies within – hatred, ignorance, violence, aggression, discrimination, prejudice and replaced those with understanding, peace, and love.
In gratitude to Thich Nhat Hanh, our dear Teacher of mindful meditation, the empowered global peace activist, and our ASEAN model of non-violence, here is a poem to honor him.
You were the peace activist, spiritual ecologist, and mindfulness teacher
Who opposed the ruthless war in Vietnam and other battles thereafter.
You were banned from your motherland for more than three decades
For resisting the communist hostilities and the foreign war proponents.
Anti-war campaigns and embracing interbeing were part of your calling,
You championed compassion, loving speech, spirituality, and peace
You modeled a caring relationship with people and our planet Earth
And broke the grip of violence, hatred, greed, desire, and aggression.
You encouraged us instead to shine the spirit of a global peace activist
Showing incredible love for the Earth, people, and the entire living beings
Being mindful of the present moment, ever grateful, ever calm and tender
Now, we remember, honor, and thank you, Hanh, our ASEAN model of peace.
The piece above was written just after a few days that the writer was invited to participate as an indigenous person from the Philippines to honor the memory of Dr. Martin Luther King Jr. who was commemorated during MLK Week (January 14-21, 2022) in the United States. It was an honor to be invited by Ms. Fumi Johns Stewart, the executive director of the May Peace Prevail on Earth International and Four Worlds Circles to offer a prayer and a chant for that special occasion for the MLK Beloved Community Convergence. The theme of the MLK week celebration was "Daring to Dream: The Radical Imagination of a New Generation."
One video was incorporated in this collection of a video shared during the January 15th program. The other one was incorporated with the other recording of a Chant offering with a circle of 22 women. The program we did on January 15th is in this video: https://youtu.be/OmZwVopGL30
Here is the script of one of my video recordings:
I'm Genevieve Balance Kupang from the indigenous Kankanaey tribe of the Philippines, Cordillera Administrative Region, here in Luzon Island, Philippines. I am here to represent the indigenous nations of the world and to honor the legacy of Martin Luther King Jr. who said these words:
"Love is the only force capable of transforming an enemy into a friend."
Join me now in sending love and light to all the indigenous peoples of the world for peace to prevail in our Beloved Global Community and for the awakening of humanity.
Please repeat three-times together along with me:
May peace prevail in all the indigenous nations
May peace prevail on Earth.
May peace prevail in all the indigenous nations
May peace prevail on Earth.
May peace prevail in all the indigenous nations
May peace prevail on Earth.
Thank you.
How closely interlinked these two remarkable and celebrated peace activists were! In birth and in death, in peace activism and the attainment of civil rights/social justice, these two figures were intimately interconnected. They were both ministers, spiritual gurus, or teachers in their respective religion, and both left behind a legacy worth emulating– that peace and reconciliation is possible, that there is a better way of being, that every step in the journey can be leisurely, that love, harmony, and peace is the way, that of seeing the other as brothers and sisters, and that of loving and treating each other with dignity and respect.
Both fought for peace and campaigned against discrimination, prejudice, violence, war, nuclear disarmament, and the proliferation of arms. It was Dr. Martin Luther King Jr. who nominated Thich Nhat Hanh for the Nobel Peace Prize in 1967 at the Nobel Institute in Oslo, Norway for his efforts to bring about reconciliation and peace in North Vietnam and South Vietnam. The encounter of these great personalities led King to declare that the war in Vietnam was a moral issue and condemned the Vietnam war.
Let us keep the spark that Thick Nhat Hanh and Martin Luther King Jr. waged and lived!
---
About the Author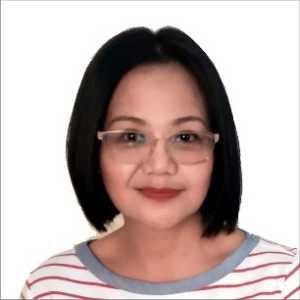 Genevieve Balance Kupang is a researcher of world religions, spirituality, education, culture, and the arts. She can be reached by email @ genevievepressenza@gmail.com.