Pink, whether it is a fashion color for women that bloomed in Europe in the 1700s or a health color for the breast cancer awareness campaign throughout October (from 1985 in the United States till it became international), it largely ripples with positive meanings and images. Color psychology considers pink a calming color associated with love, kindness, nurturance, and compassion which are of feminine nature. It is also a color of peace, harmony, hope, and joy.
This month in the Philippines, the color pink takes on another shade in the early days of the presidential election season. It can be that a woman has declared candidacy for the top position, the only rose so far among the thorns. And she did on October 7, just about three days after the color dawned in her consciousness, seeing pink ribbons tied by some supporters outside her office with an appeal for the reluctant candidate to run.
From then on, a groundswell of support for Vice President Leni Robredo sprang, most visible in the supporters' adoption of the color pink in their attires, social media posts and activities whether from homes still in covid-19 lockdown or on streets under the restraints of face masks and social distance protocols. Pink, in one blush, became a symbol of both activism and hope. Reminiscent of the historic People Power revolt of 1986 against the Marcos martial law regime, iconized in the yellow ribbon and other yellows, pink now reflects the people's outcry against the present leadership of President Duterte that tends towards authoritarianism and is widely suspected of corruption most offensively during the pandemic. It is also to blight the dictator – plunderer's son pursuing historical revisionism in his candidacy targeting especially young voters so distanced from those oppressive and abusive ML years.
Pink Power Across the Country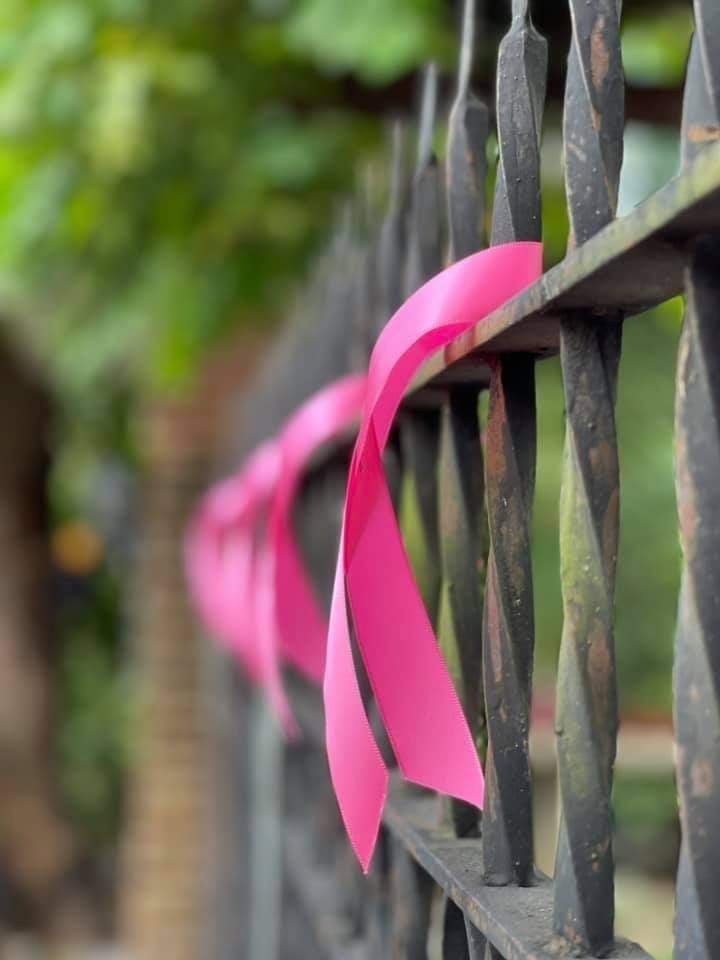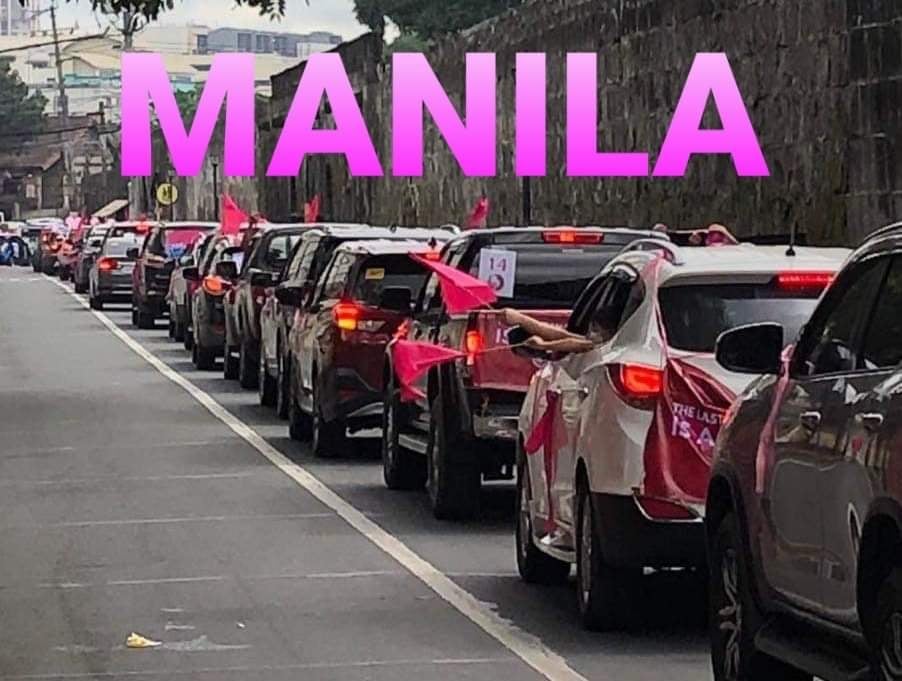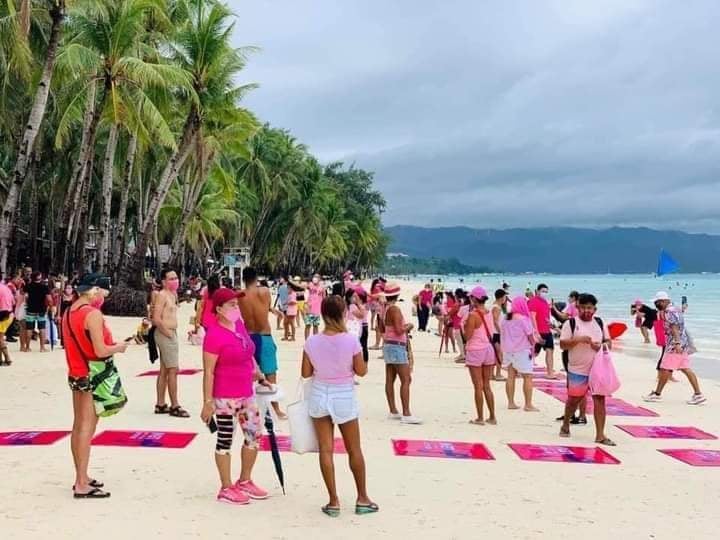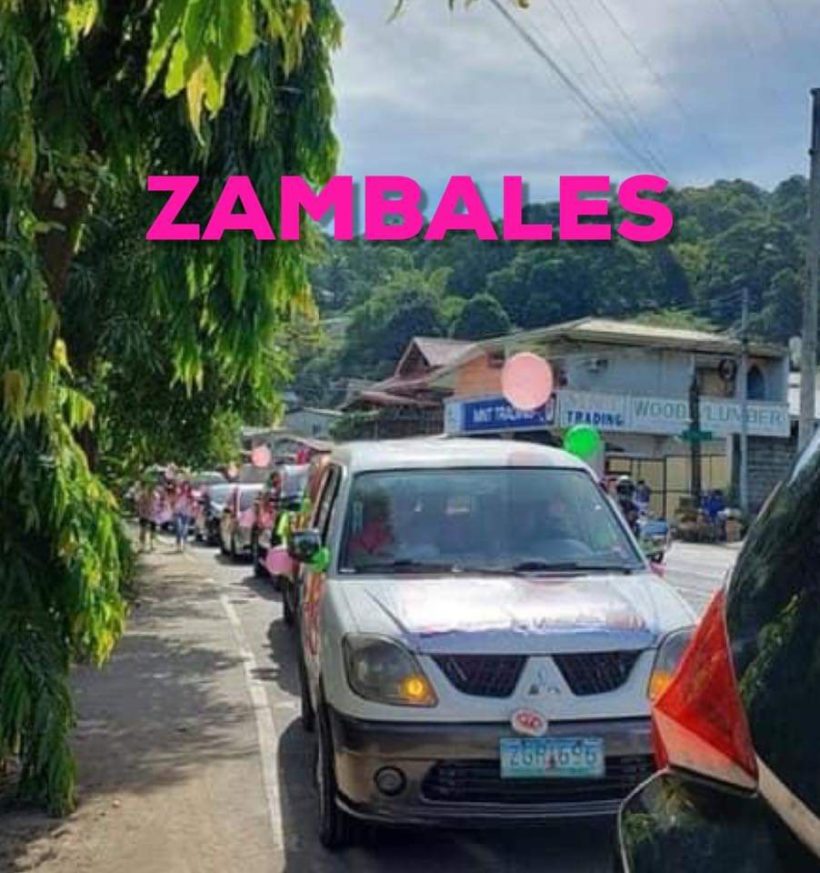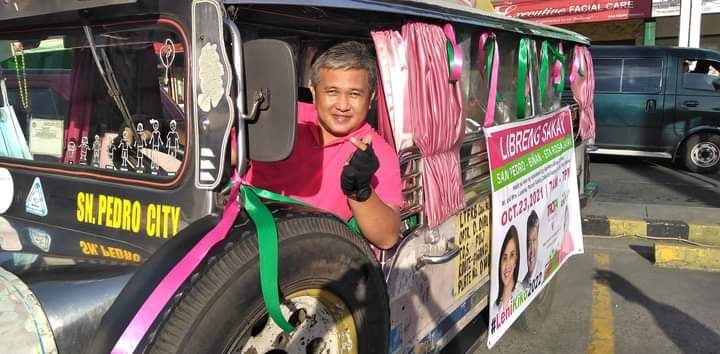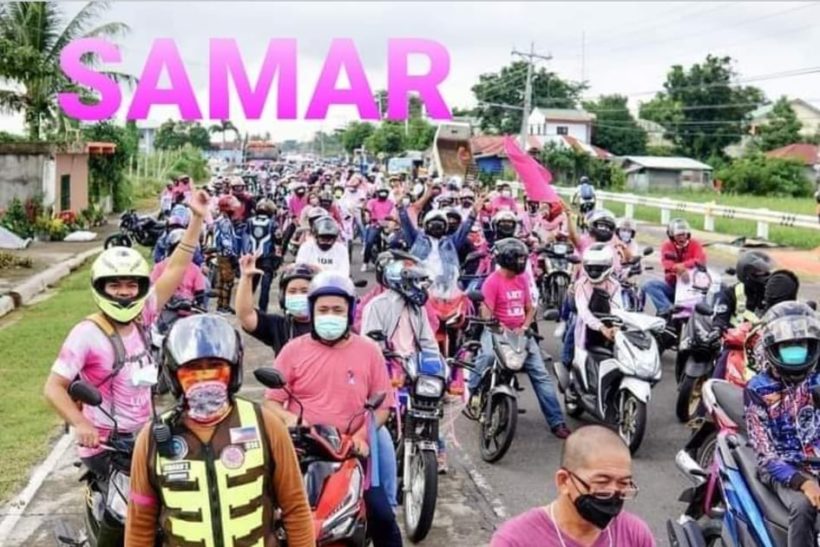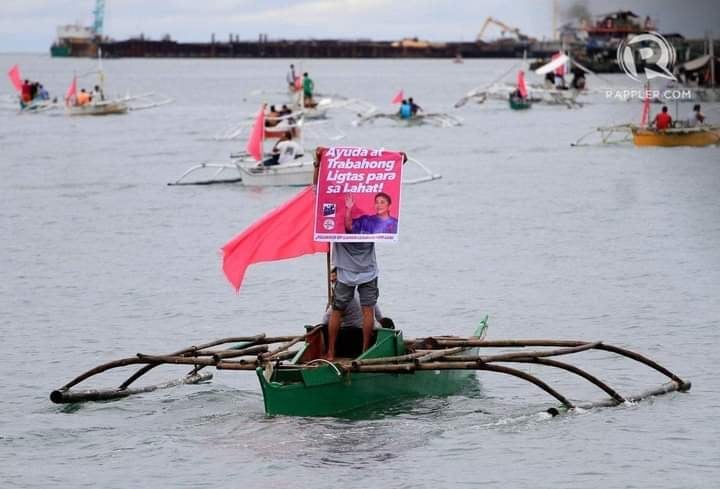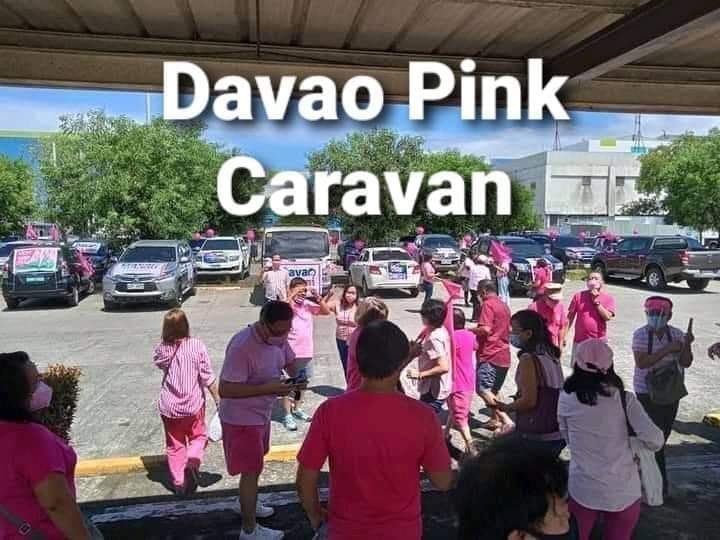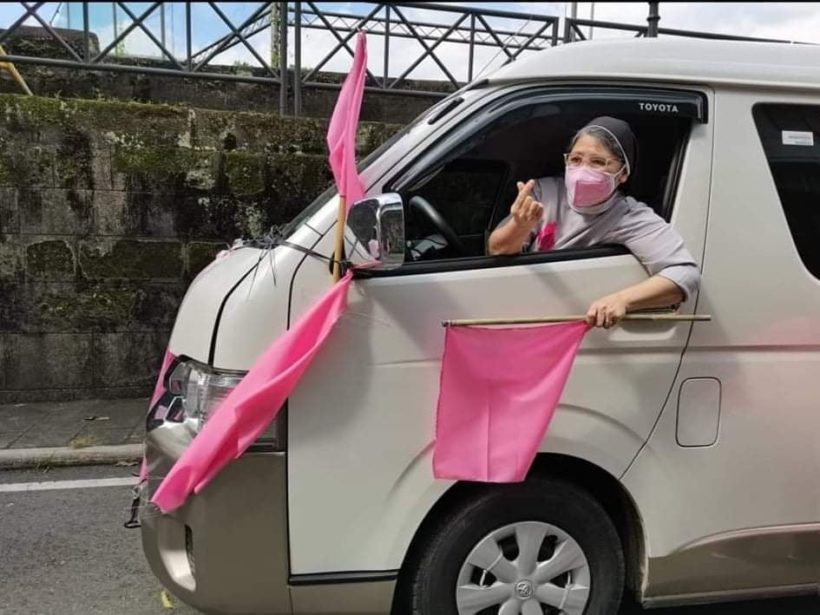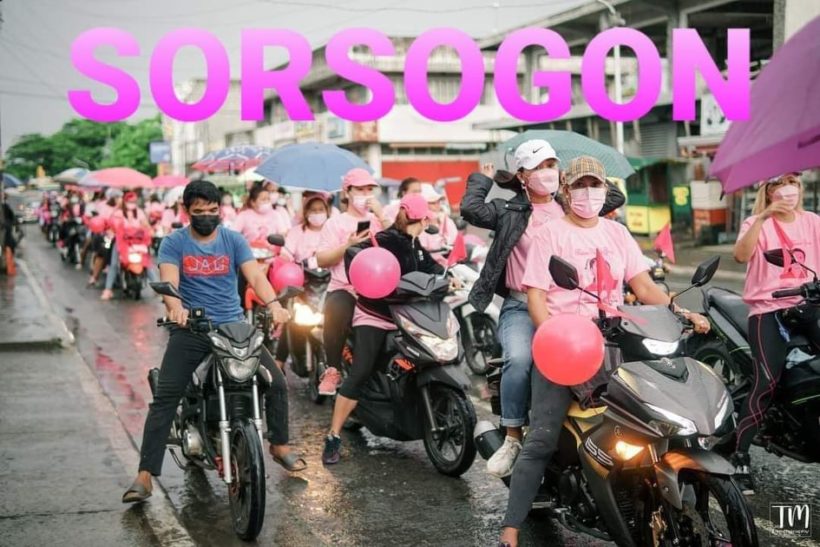 To proclaim the tandem of the Opposition – staunch democrats VP Leni Robredo, lawyer, economist, former legislator; and Senator Francis Pangilinan for vice president – a motorcade dubbed Caravan of Hope rolled out and painted the town pink last Saturday (Oct 23). The count is 10,000 participating vehicles in 50 cities nationwide, and in addition to the riders, people cheering them from the sidelines with the spirit of kakampink (play on pink and a Tagalog term for kinship or solidarity). Tickled-pink supporters, some from the opponents' bailiwicks, came out seemingly from years of repression, their creative ideas and boundless energy funded by their own resources. It is enviable volunteerism, a show of new force to counter the persisting elements of a Philippine election campaign – guns, goons, and gold.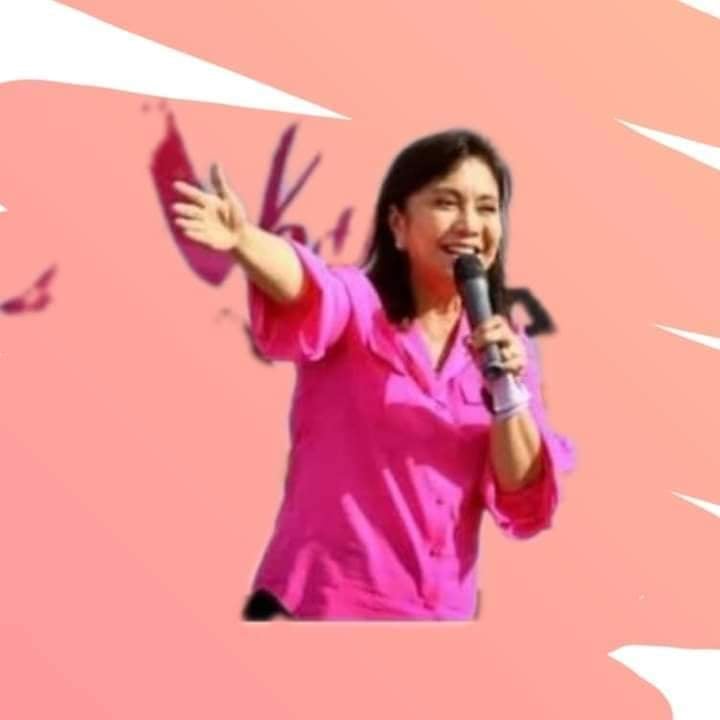 It is today's new People Power, a citizens' determined yet festive fight for the presidential candidate who they see as very pink, not so much for the color, but for its symbolism that glows in her persona and in her record of public service.