Twelve years later, in 1981, with the impulse of The Community for Human Development and accompanied by a group of friends from different parts of the world, Silo spoke again, this time on an international stage.
From Madrid to Mumbai he conveyed the same message: a call for change and reconciliation, a call to end the violence that surrounds us and is also within us.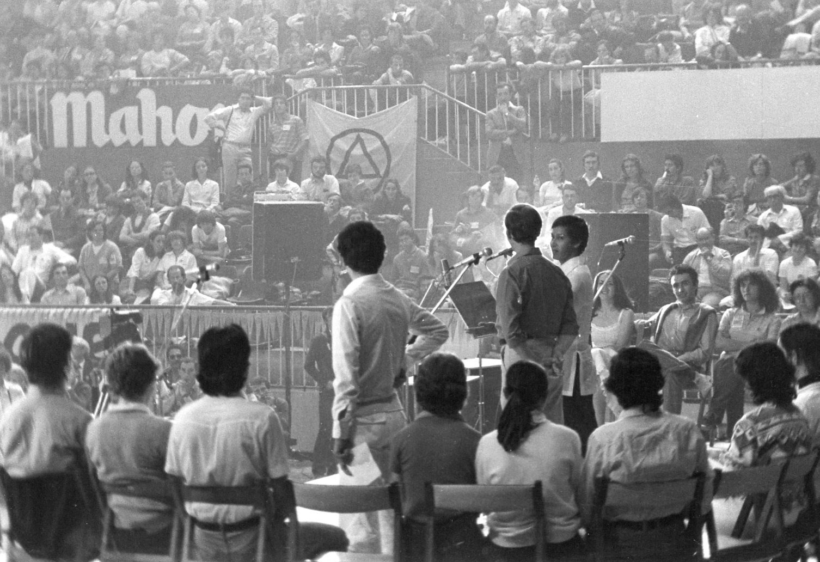 Madrid 1981
In 2021, on the 40th anniversary of that historic moment, the four members of the original team have organised two virtual events called "The Mission of '81 revisited". The first event focuses on the European tour, "Madrid" on 26 September 2021 and the second on Asia, "Mumbai" on 31 October 2021.
From what was said then, what is relevant for today, and especially for our future?
The online event conducted in English will be simultaneously translated into French, German, Greek, Hindi, Hungarian, Italian, Portuguese and Spanish.
See the event page for registration and more information.