AIKMS GS, Dr. Ashish Mital, KKU Press Secretary Jatinder Chinna and several AIKMS members participated in the Karnal protest, September 8, 2021 at the Mini Secretariat and extended support to farmers.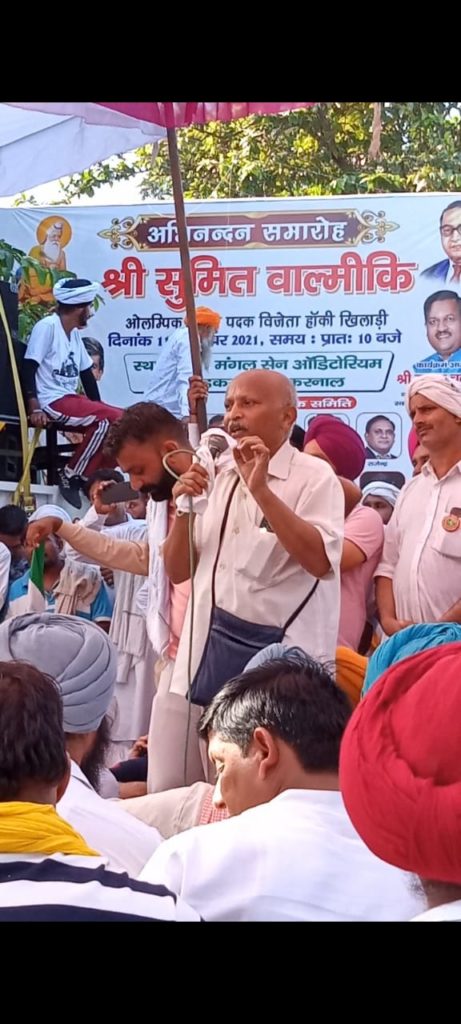 Karnal farmers, led by SKM are sitting on a day-night dharna demanding suspension of SDM Ayush Sinha, filing of FIR under section 302 against him and compensation to the families attacked by the police.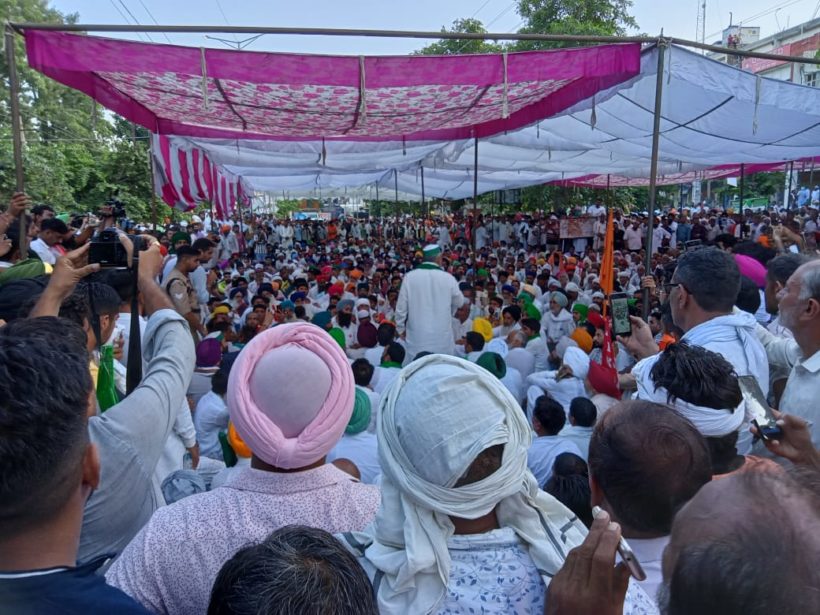 SDM Sinha had ordered the police to crack the heads of the farmers and Susheel Kaajal had been martyred in the attack.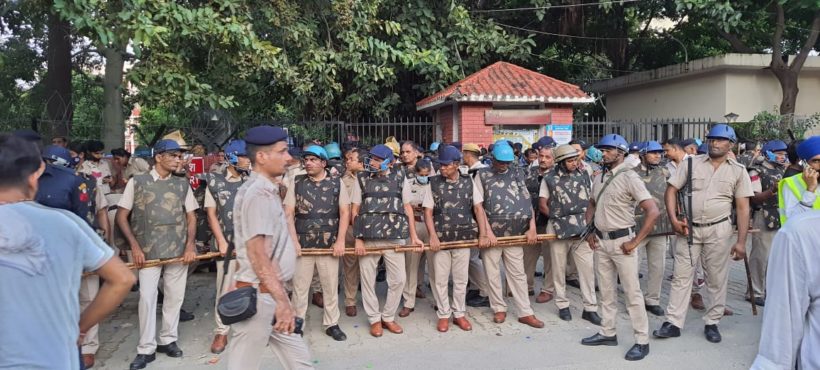 AIKMS has criticized the Haryana govt for failing to accept these demands and has vowed to take the movement to farmers all over India.