In the wake of a human rights lawyer's ambush-slay
by Perfecto Caparas
Gunshots from a treacherous assassin felled long-time human rights lawyer Rex Jesus Mario A. Fernandez and seriously wounded his driver in Cebu City on 26 August 2021.
The masked gunman stealthily approached and shot Fernandez with a .45 caliber pistol as Fernandez's vehicle slowed down at a busy junction along Salvador Street, Sitio Banawa, Barangay Guadalupe, at around 4:10 pm. After the shooting, the killer fled on board a motorcycle driven by a co-conspirator.
Fernandez, 64, died on the spot from multiple gunshot wounds.
His ambush slay, which was caught on video, came in the heels of a growing number of killings of lawyers and human rights defenders.
Per the Integrated Bar of the Philippines' count, Fernandez's murder is the 64th recorded killing of lawyers that happened under President Rodrigo Duterte's administration.
Supreme Court
The unabated killing of judges, prosecutors, and lawyers has prompted the Supreme Court to act.
In a statement dated 27 August 2021, the highest court condoled with Fernandez's family and friends.
Expressing concern over Fernandez's ambush-slay, the court remarked: "The killing of any lawyer is of serious concern to all of us."
"Violence," stressed Associate Justice Marvic M.V.F. Leonen, "solves nothing."
"It is anathema to the rule of law."
The court, Leonen said, continues "to sift through and analyze the voluminous records and reports submitted to us upon our call to discern whether there are patterns in the killing of lawyers and threats to judges so that we can evaluate a strategic response".
The court "will welcome new reports to be submitted by the police and by other organizations" involving Fernandez's death, Leonen added, as he urged "law enforcement authorities, and human rights and other groups" to submit their own "findings by the end of September at the latest."
The highest judicial body's Committee on Human Rights that he chairs, Leonen vowed, "will be submitting our report and recommendations for the action of the Court En Banc."
Commission on Human Rights
The Commission on Human Rights decried Fernandez's killing as a "brazen assault against a person's right to life."
"No reason can ever justify any act that will arbitrarily deprive a person of their life," said CHR spokesperson Jacqueline Ann de Guia.
"We have also seen numerous assaults against lawyers," de Guia noted, saying: "It is tragic that those too in the legal profession have fallen victims to injustices and human rights violations that they have sworn to fight."
"CHR reminds the government of its obligations in upholding and protecting the rights of all," de Guia added.
"The list of unsolved cases of killings and violations of rights continue," de Guia said.
"We urge the government to swiftly act and investigate this case and hold the perpetrators to account," de Guia continued, stressing: "Justice must prevail."
"Justice for Atty. Rex Fernandez!"
The Integrated Bar of the Philippines-Cebu Chapter strongly demanded justice for the slain lawyer.
"The entire legal community cries in anger at this ruthless murder which brings immeasurable horror to the family, friends, and colleagues of Atty. Fernandez," said the IBP-Cebu Chapter in a statement issued shortly after news about his shooting death broke out.
"An attack on our brother-lawyer for case-related motives is an attack on the justice system and the rule of law we promised to protect," the IBP-Cebu Chapter stated.
Even as they urged authorities to promptly investigate the killing, the IBP-Cebu Chapter expressed concerns that, "if no definite resolution is made" concerning Fernandez's murder, "the threats and deadly assault on lawyers will persist with impunity."
Integrated Bar of the Philippines
Prior to Fernandez's killing, the 78,785-member IBP – the official association of all licensed Filipino attorneys formed in 1973 – condemned "the brazen and shocking murder" of Deputy City Prosecutor Victor Begtang Jr., in Apayao on 23 June 2021.
Then IBP president and Board of Governors chairman Burt Estrada pointed out that "Prosecutor Begtang is the ninth prosecutor to be killed during this [Duterte's] administration."
"With the recent killing of Atty. Sitti Gilda Mahinay-Sapie in Davao City on July 14, 2021, this now makes the death toll of lawyers killed during this administration at 63," Estrada said.
Impunity
Bewailing the growing number of killings of lawyers under Duterte's administration, Estrada said: "In stark contrast, the number of lawyers killed during the previous administrations stretching way back to 1972 was no [sic] less than 10 for each administration, with one administration even having no lawyer death ever recorded."
IBP, Estrada added, "grieves and is appalled by the increasing and sheer number of assassinations of lawyers, judges, and prosecutors with impunity."
"Indeed, the numbers, as these now stand under the present administration, have alarmingly increased by as much as 500%," according to Estrada.
The IBP, Estrada averred, will "continue to work with the Supreme Court, the Department of Justice, the National Bureau of Investigation and the Philippine National Police to address and arrest these rising attacks against its members".
Estrada urged the "police and investigative agencies to formulate and implement specific measures to improve the security of lawyers, judges and prosecutors and to expeditiously resolve its investigations on these killings so that the perpetrators are swiftly and truly held accountable."
Lawyers Security and Justice Fund
On 28 February 2020, a gunman shot and killed professor of law and lawyer Bayani Dalangin, 73, in front of his clients at his office in Talavera, Nueva Ecija.
In the wake of Dalangin's killing, Domingo Egon Q. Cayosa, the then IBP national president and Board of Governors chairman, announced that IBP was establishing a ₱25-million Lawyers Security and Justice Fund. The fund will be used, Cayosa said, "to reward and support crucial witnesses in the successful prosecution of the murderers of lawyers."
In order "to more effectively protect lawyers," Cayosa added that the IBP signed on 2 March 2020 the Philippine National Police-IBP Memorandum of Understanding on Lawyers Security.
---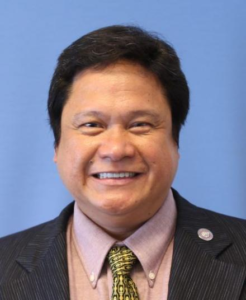 About Perfecto Caparas. Writes regularly for Pressenza and Pinoy Publiko. He served as a journalist of The Manila Times, Ang Pahayagang Malaya, The Philippine Post, Pinoy Gazette, UCANews, and ISYU Newsmagazine. He is a licensed attorney and lifetime member of the Integrated Bar of the Philippines.