(Ramadan Amidst the Co-vid 19 Pandemic): An interview with Irshad Mughal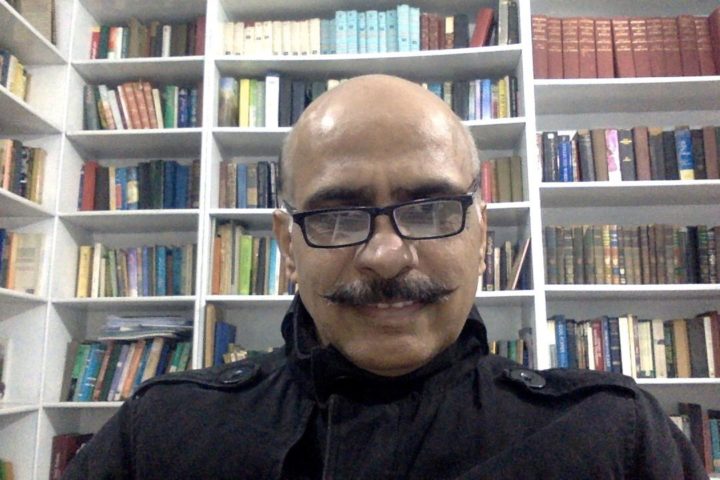 SPIRITUALITY
Continuing the series on Ramadan amidst the Co-vid 19 Pandemic, Pressenza interviewed Irshad Mughal, chairman of the Iraj Education & Development Foundation, from Lahore Pakistan.
With a background in M.Phil. In International Relations and Politics and an MA in Political Science, Irshad is currently the chairman of an NGO, Iraj Education and Development Foundation, a Senior Education Technology Advisor of Socio Engineering Technology in Pakistan as well as an Organizational Development (OD) Practitioner. As an educator and development practitioner, Irshad has been working for the last twenty-five years to transform society through various initiatives including peace, non-violence and tolerance. Connected with the Humanist Movement since 2004 in Pakistan, he organized various activities on the platform of the Humanist Movement including the World March and Peace March in Pakistan. Author and translator of several books in Urdu, Irshad is also president of Iraj Football Club at Lahore.
KARINA L. SANTILLAN: Salaam, dear Irshad. It is my pleasure and honor that you agreed to take part in this interview. Please tell us about yourself, the place you come from, and your belief system about the religious observance of the Holy month of Ramadan.
IRSHAD MUGHAL: I am Irshad Ahmad Mughal from Lahore Pakistan. I am a Muslim (Sunni Sect) and my belief about the Holy Month of Ramadan is like any Muslim as it is a key pillar of Islam to observe (So I am also keeping fast during this month too). We believe that keeping fast during this month teaches us to learn how to control our needs and desires. To overcome needs and desires is a way to overcome suffering and ultimately leads to spirituality.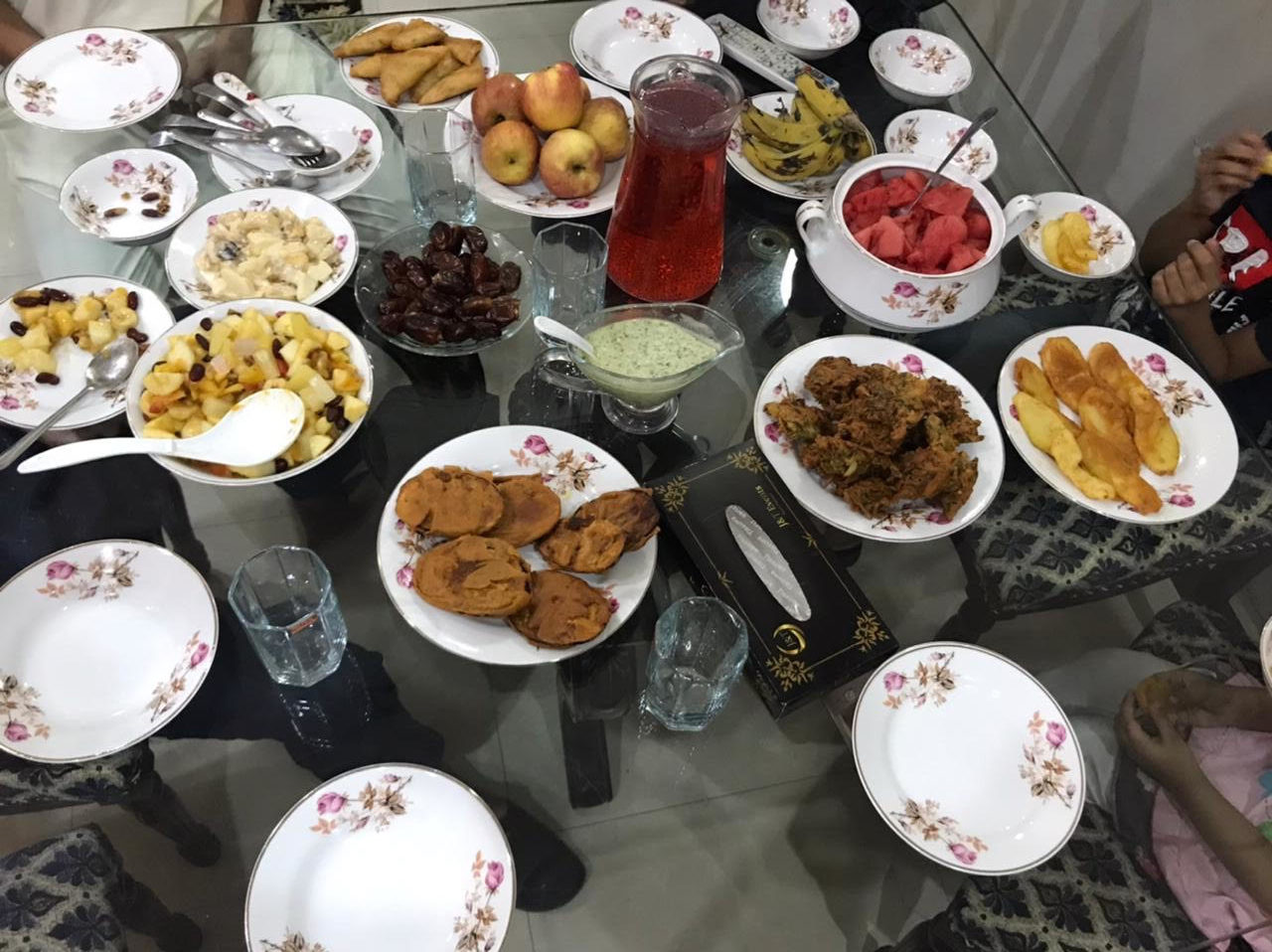 Iftar, also known as ftoor (from فطور, fuṭūr, 'breakfast'), is the evening meal with which Muslims end their daily Ramadan fast at sunset. 
KLS: During this lingering pandemic, which aspect of your belief system and spiritual practice is helping the Muslim community alleviate the sufferings of people? How is your religion supporting your community to cope with the impact of this life-threatening virus?
IM: We, most of the Muslims, believe that the "time of death is fixed" and this fixed time saves us from deaths. Therefore this belief system helps us to overcome our suffering and fear of death. The same belief about death helps to cope with the fear against all types of worldly fears, even you have observed that people happily sacrifice their lives during Jihad or in war. Therefore, most religious people hardly take SOP seriously. They follow it only due to strict actions from the government not due to their fear of CO-VID, etc. If any person dies with CO-VID, they hardly complain to the system but consider it "as the will of Allah (GOD)" and condoles with these words, "innā li-llāhi wa-ʾinna ʾilayhi rājiʿūn", "Verily we belong to God, and verily to Him do we return. … the Almighty, and He will not test us, His worshipper more than we can bear."
KLS: It has been more than a year that health protocols were enforced, what are the innovative and creative ways of engaging with the broader Muslim community as you spend time for reflection, worship, and connection during the month of Ramadan?
IM: Muslims used to do ablution ( wash hands, mouth, etc.) five times a day and think it is enough to counter the CO-VID virus as per the given SOPs. On the other hand, during the last ten days of the Month of Ramadan, some people completely sit in isolation for "E'tikaf" ( retreat) and separate themselves from all worldly affairs even from their children and family just for "Zikar" (remember Allah) and reflection. It consists of a period of retreat in a mosque or home, for a certain number of days (10) in accordance with the believer's own wish. It's just like sitting in Quarantine etc. This is voluntarily practiced therefore it is not painful or a source of suffering as Quarantine but a source of happiness and connection to Allah (GOD).
KLS: Muslims are admired for their recitation and devotion of the 99 names of God. Which one is most helpful for you during this pandemic?
IM: Different Muslims recite different names during different situations and contexts. For example, when one is sick, he/she is advised to recite, " ya Shafi", (Oh Healer!). My sheik (Saint) told me to recite, " ya Hayyu, ya Qayyum", ( Oh, Living, Oh Sustaining). The most helpful prayer during the pandemic is, " In the name of Allah with whose name nothing can harm me in the heaven and on this earth and He is the all-hearing and all-knowing."
And if there is more dread or nightmare due to the worst fear of suffering, our Sheikh advised reciting the last Sura (114) of the Holy Quran, "
(1) Say, "I seek refuge in the Lord of mankind: (2) The Sovereign of mankind ;(3) the God of humankind; (4) From the evil of the retreating whisperer; (5) Who whispers [evil] into the breasts of mankind; (6) From among the jinn and mankind.
KLS: As a Muslim, what are your dreams for humanity's better future? What has this critical time of covid19 taught you as a believer of Islam?
IM: As a Muslim, my dream is that all human beings should live in peace and harmony on this earth in spite of their diversity. They should reach reality and truth through research and knowledge rather than fighting and killing each other.
Co-vid 19 taught me that this life is temporary and nothing is permanent. I am like a traveler on this earth with a short span of life. One day, I have to quit and leave everything here and go to meet my beloved ancestors. These feelings are becoming stronger and stronger. The feelings and love for these worldly affairs are fainting. As I have already told, Muslims think that the time of death is fixed; nobody on this earth can change it, therefore there is hardly any sense of suffering due to fear of any disease or death.
KLS: Share your message of solidarity and hope for the month of Ramadan amidst the covid19 pandemic.
IM: We hope humanity will overcome this pandemic just as we have already overcome many disasters and pandemics in history. We believe that Allah is the greater planner than all planners of this world. His love for his creature (the Human being) is in abundant and definitely will help us to overcome it too. If we exist, this earth exists because we give a name to it. Without us, nothing will exist on this earth to name it. This earth is ours (all human beings of various religions and colors), our destiny on this earth is the same, therefore, we can save it only along with all other human beings.
I would like to share this poem of Don Quixote in, " The Man of La Mancha" helpful to see a new dream during a time of disaster and suffering.
" It is a time to dream a new dream
to dream the impossible dream
to fight the unbeatable foe
to bear with unbearable sorrow
to run where the brave dare not to go,
to right the unrightable wrong
to love, pure and chaste, from afar
to try when your arms are too weary
to reach the unreachable star.
This is my quest
To follow that star,
No matter how hopeless,
No matter how far,
To fight for the right,
Without question or pause,
To be willing to march into hell
For a heavenly cause.
And I know, if I will only be true,
To this glorious quest,
That my heart will lie peaceful and still,
When I am called to my rest.
And the world will be better for this
That one man, scorned and covered with scars,
Still strove, with his last ounce of courage,
To reach the unreachable star."