NON-VIOLENT CULTURE
The last month of April marked the third year of the Panmunjom Declaration for Peace, Prosperity and Unification on the Korean Peninsula which was signed in April 2018 by the two country leaders. To remind Korean citizens as well as foreigners of the declaration, a campaign called Korean Peace Appeal performed a light beaming projection of messages at the Gwanghwamun square, one of Seoul's highly popular public attractions. The beamvertising has been streaming peace appeal messages in Korean and English for a couple of hours. ​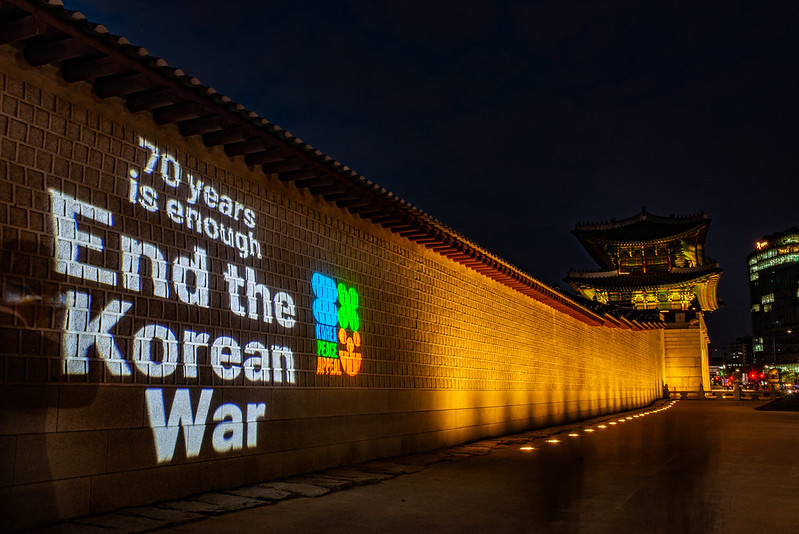 The light projection performance message highlighted and called out that "70 Years is Enough to End the Korean War". Its slogan was spectacular and designed with colors that were able to attract many passersby; the beamvertising was displayed on the outer wall of Gyeongbokgung palace built in 1395.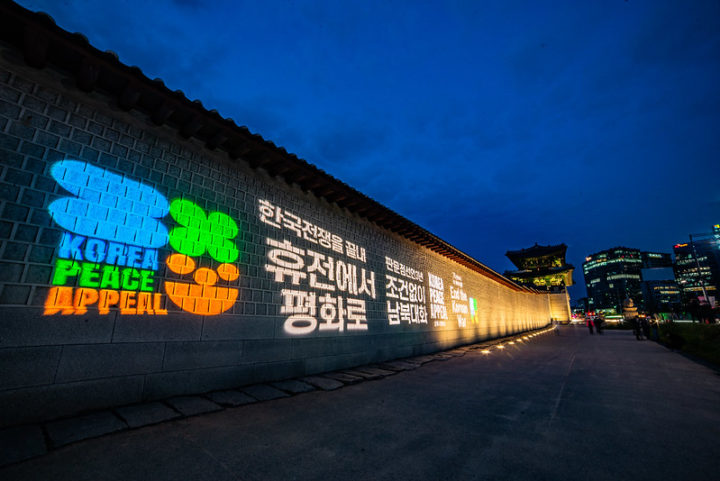 According to the https://en.endthekoreanwar.net/home website, the Korean Peace Appeal is an international campaign that seeks to amplify voices calling for an end to the Korean War and a transition from armistice to peace beyond the Korean Peninsula and throughout the world. The peace appeal core callings are the following;
End the Korean War and establish a peace agreement
Create a Korean Peninsula and a world free from nuclear weapons and nuclear threat
Resolve the conflict with dialogue and cooperation instead of sanctions and pressure
Break from the vicious cycle of the arms race and invest in human security and environmental sustainability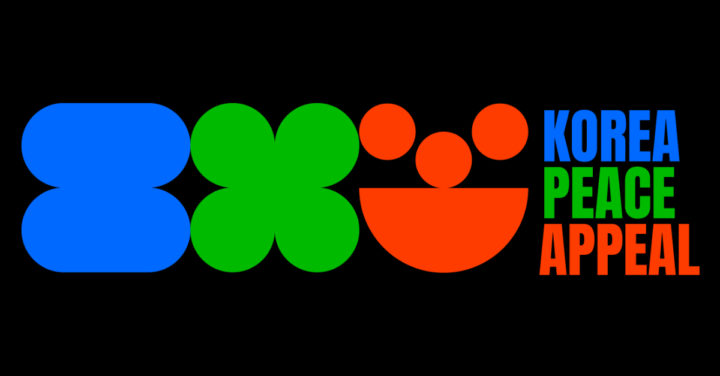 The campaign aims to collect 100 million signatures worldwide from 2020 to 2023. The collected signatures will be delivered to the UN and to the governments of the countries involved in the war.
If you are interested in the campaign to show your solidarity and send your signature, you can check out their website.
The photos are taken from: https://en.endthekoreanwar.net/home