(Second Interview of a Four-Part Series)
by Genevieve Balance-Kupang
Ramadan Mubarak! During this Holy Month of Ramadan, I am one with our Muslim friends, as you offer profound prayers, carry out fasting and charitable works, reflect on the Holy Quran, and enjoy the gift of presence of your religious community.
As a practitioner of interreligious dialogue and a facilitator of multicultural, intercultural, and cross-cultural education, I requested four Muslim counterparts to share their reflections on Ramadan and how this lingering pandemic is affecting religious celebrations in the Muslim community. They come from Nigeria, Iran, Saudi Arabia, and Afghanistan and from different professions: an educational leader, a calligrapher, an engineer, and a founder of a consulting firm.
Dr. Aliyu Yaya Aliyu (Nigeria)
This second article features Dr. Yaya, a colleague in the World Council for Curriculum and Instruction (WCCI). I first met him in 2014 in San Diego, California when both of us presented our papers during the WCCI Conference on Education. Our latest collaborations were during the WCCI 50th Anniversary celebration convened last December 2020, and this March 2021 for a journal contribution to the WCCI Kano Branch Nigeria Journal Publication.
Genevieve Balance Kupang: Peace and wellbeing, Dr. Yaya! I take delight that you took part in this series. Please tell us about yourself, the place you come from, and your belief system about the religious observance of Ramadan.
Dr. Aliyu Yaya Aliyu: Thank you for this opportunity. My name is Dr. Aliyu Yaya Aliyu. I am a senior lecturer in the Department of Curriculum and Instructional Technology, Federal College of Education, Kano, Nigeria. I served as a presenter at various seminars/workshops on education, including the 16th WCCI World Conference on Education held at the Town and Country Resort and Convention Centre San Diego, California. I am currently the Chair of the World Council for Curriculum and Instruction (WCCI), Kano Branch, Nigerian Chapter. I was born in Lagos state, a metropolitan area located in the southwestern geopolitical zone of Nigeria. But, I am an indigene of Niger state in the middle belt region of Nigeria and the largest state in the country. I grew up and was educated in the predominantly Muslim Northwestern states of Kaduna and Kano. As a practicing Muslim, I strongly believe that God enjoins fasting during the month of Ramadan on all mature and able Muslims. The Quran clearly states thus:
"O believers, fasting is decreed for you as it was decreed for those before you; perchance you will guard yourselves against evil" (2:183). The month of Ramadan is the month in which the Quran was revealed, a book of guidance with proofs of guidance distinguishing right from wrong. Therefore, whoever of you is well in that month let him fast" (2:184)
Fasting in the month of Ramadan is primarily a spiritual discipline as it brings us nearer to God. It is due to the love and fear of Him that we give up food, drinks, and other pleasures in life. Fasting has also been ordained as a religious duty for the Muslims as a means of subduing their lust and keeping their appetites well within reasonable bounds so that man and woman may not become a slave to his/her own desires and lose control over his/her own self. Fasting during the month of Ramadan does not aim at inflicting punishment upon Muslims.
The underlying idea behind it is to teach moderation and spiritual discipline so that human temptations may not become uncontrollable as to flout the commands of God. To be a true servant of Allah, it is essential that man and woman should be able to conform his/her behavior to the moral and spiritual discipline embodied in the Sharia'ah of Islam. One cannot achieve this aim if one finds himself/herself helpless before untamed and turbulent desires. Fasting is therefore indispensable for this moral and spiritual training.
GBK: During this lingering pandemic, which aspect of your belief system and spiritual practice is helping the Muslim community alleviate the sufferings of people? How is your religion supporting your community to cope with the impact of this life-threatening virus?
AYA: The aspect of my belief system and spiritual practice helping the Muslim community alleviate the sufferings of people is Zakat (The Alms-tax) and Sadaqa (Charity). Allah urges every Muslim to spend of his wealth in His way and for the public good both publicly and privately and without limitation.
Allah says: "Establish regular prayer and give Zakat; and obey Allah and His messenger" (33:33). Of the five fundamentals of Islam, Zakat (Alms-tax) occupies the second position, the first being prayer (salat). Giving it is a duty and an act of devotion. Its main aim is to create an orderly society by removing poverty and promoting brotherhood, cooperation and compassion which are the foundation of civil life. The spending of one's wealth in the way of Allah for the service of mankind is mentioned along with keeping up with prayers in almost every surah in the Holy Quran.
This indicates that the Quran attaches as much importance to it as to prayer. Through charity (sadaqa) and alms-tax (zakat), the poor or have-nots are cared for; these include widows, orphans, the disabled, the needy and the destitute. Zakat is not considered a favor that is given to the poor by the rich. It is the right of the poor on the wealth of the rich.
The general Islamic rule during insecure times such as a pandemic is to protect oneself. The Prophet (PBUH) said: "When an epidemic breaks out in the land where you are, do not leave and flee from it; when you hear of an epidemic outbreak in another land, do not go there" (Bukhari and Muslim). The Prophet also said: "When you do your ablution, clean your nostrils with water and when you use the latrine, clean yourself with water… and when you wake up, wash your hands before putting them anywhere, because you don't know where your hand has spent the night. Medical experts emphasize the critical importance of regularly washing the hands. They have also shown that coronavirus can be found in feces. The above saying of the Prophet (PBUH) indicates that we should follow the recommendations of health specialists during epidemics such as the coronavirus pandemic to avoid the spread of infectious diseases.
GBK: It has been more than a year that health protocols were enforced, what are the innovative and creative ways of engaging with the broader Muslim community as you spend time for reflection, worship, and connection during the month of Ramadan?
AYA: The innovative and creative ways of engaging with the broader Muslim community during the month of Ramadan are through the adoption of digital communication applications and social media platforms such as Facebook, WatsApp and Telegram. Islamic scholars in Nigeria have also used these platforms to conduct annual Tafsir (exegesis) of the glorious Quran during Ramadan in the midst of coronavirus lockdown. With internet availability, Muslims not only interact virtually but Tafsir and other forms of Islamic preaching can be conducted without the co-presence of the preachers and the audience. Furthermore, the option of live streaming video on social media platforms has enabled the Muslim community to follow the annual Ramadan Tafsir from distant places.
GBK: Muslims are admired for their recitation and devotion to the 99 names of God. Which one is most helpful for you during this pandemic?
AYA: As Muslims, it is important to know the Asmaul Husna (99 names of Allah) and the attributes of Allah the Almighty. There is no better way to know Allah except by His Most Beautiful Names and seeking a proper understanding of their meanings. We as Muslims believe that the Asmaul Husna has so many benefits for us. Muslims recite Allah's names daily in their salah for protection, good health, comfort, wealth, among others. However, the one most helpful to me during this pandemic is "Ar-Rahim", which is derived from the Arabic word rahmah, meaning mercy. It has been advanced by some Islamic scholars that Ar-Rahim denotes mercy for the believers alone while other scholars opine that Ar-Rahim refers to the expression of God's mercy and its effects on creation. It has also been reported that he who recites Ar-Rahim regularly shall be the recipient of Allah's mercy and he will be safe from all worldly calamities. The coronavirus pandemic is certainly no exception of these worldly calamities.
GBK: What are your dreams for humanity's better future? What has this critical time of Covid19 taught you as a believer of Islam?
AYA: My dream for humanity's better future is for peace and harmony to reign on planet earth. Peace and harmony are a basic value of Islam as there are several Quranic verses and Hadith that encourage Muslims to be kind and gentle towards each other and to humanity. For example, the Quran says, "God abhors any disturbance of peace! (2:205) which clearly means that peace is liked by Allah over anything. Therefore, the concept of Islamic violence is unfounded and stands rejected.
As a Muslim, this critical time has taught me that the coronavirus has no religion, race, or tribe. Hence, we need to put everything that divides us aside and collaborate to respond and combat the growing covid19 pandemic. To this end, the call by Christian and Muslim communities in Nigeria for national days of prayer for an end to the coronavirus pandemic in Nigeria and all over the world is a welcome idea, and a huge step towards achieving interreligious harmony in a country marred with religious tension and violence.
GBK: Share your message of solidarity and hope for Ramadan amidst the covid19 pandemic.
AYA: In a special way, I stand in solidarity with all those who suffer in any way during this pandemic. As we mourn with deep sadness the untimely passing away of the countless victims of the covid 19 virus, I beseech God's divine mercy to grant them eternal peace. May Allah ease our hardships and shower all humankind with loads of peace and prosperity during this holy month of Ramadan. Ameen!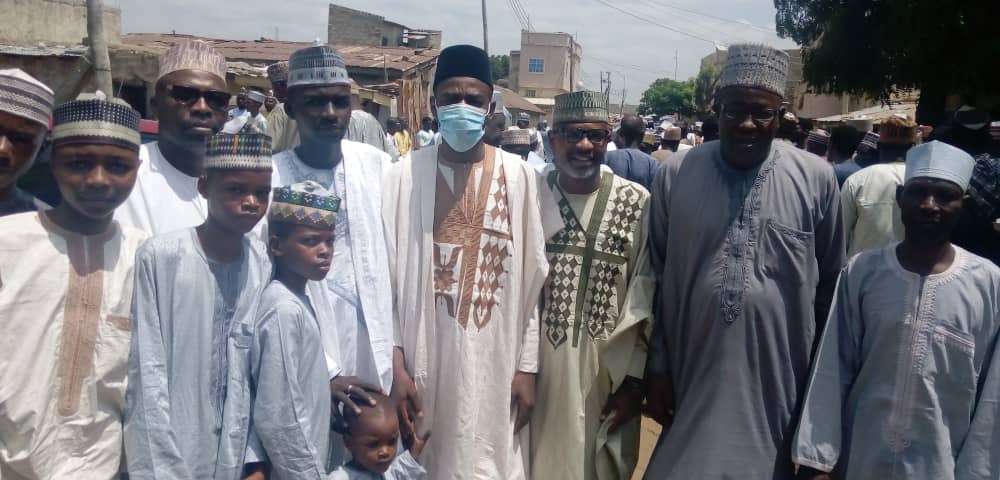 GBK: Mashallah, Dr. Yaya Aliyu! I express my joy and appreciation for your precious time, deep reflection, and sharing here. May the Source of Peace reward you with good health and prosperity.
In the coming days, Engr. Ossama Al Azzouni (Saudi Arabia), and Mr. Bisharat Khodadad (Afghanistan) will share their thoughts on the same topic. Here is the link to the first interview of the four-part series with Dr. Tandis Taghavi of Iran: https://www.pressenza.com/2021/04/ramadan-amidst-the-covid-19-pandemic-an-interview-with-tandis-taghavi/
---
About the author: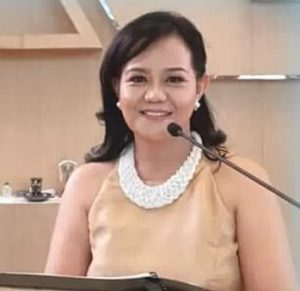 Genevieve Balance Kupang (Genie) is an anthropologist, consultant, researcher, and advisor to individuals and organizations engaged in working for good governance, genuine leadership, justice, integrity of creation, peace, the indigenous peoples, preservation of cultures, and societal transformation processes. She is a peace educator, author, an interreligious dialogue practitioner, and resource person with a career in the academe and NGO.