Intersectionality strives of access fundamental and universal rights: feminist, LGBTQI +, anti-racist and environmental.
This post is also available in: Spanish, French, Portuguese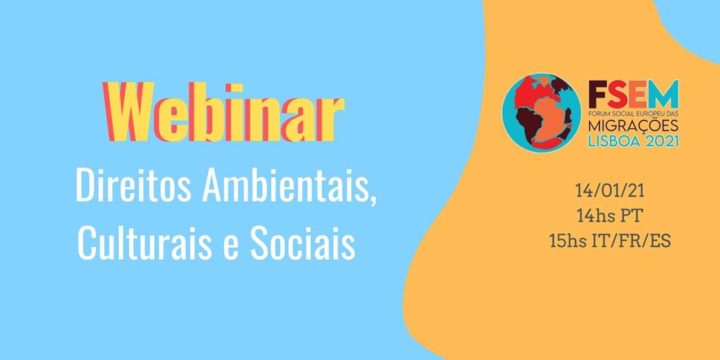 The Fórum Social de Migrações (FSM) was born in Porto Alegre in 2004, as a branch of the World Social Forum, with the main objective of building convergences and alternative models of participatory governance of migration. It is a horizontal, decentralized and self-managed process, whose dynamic of construction and realization favors spaces of democratic discussion, with the exchange of experiences, learning, academic production and the articulation among a diversity of social actors who act on issues of migration and asylum.
Throughout its 16 years of existence, the forum took place in Brazil in 2004 and 2016, in Spain in 2006 and 2008, in Ecuador in 2010, in the Philippines in 2012, in South Africa in 2014 and Mexico in 2018. It was during the last world edition in Mexico in December 2018, that the decision was made to establish regional forums, the first Social Forum of the Americas on Migration being held from October 22 to 25, 2020 in Uruguay, in virtual form.
In total, 550 participants from 352 organizations and 38 countries were present in more than 30 virtual activities. The first European Social Forum on Migration is scheduled for March 2021 in Lisbon and will take place in a mixed format, with virtual debates by thematic axes and face-to-face pre-forums, always in compliance with health rules.
Axis 3 of the European Social Forum for Migration will address, from an intersectional perspective, strives for access to fundamental and universal rights, feminist, LGBTQI +, anti-racist, anti-Islamophobic, environmental and climate struggles, the defense of science, education and culture; the right to life and to universal and free health.
To register: https://cutt.ly/hhLzhwz