Europe kicks off COVID vaccination drive to end pandemic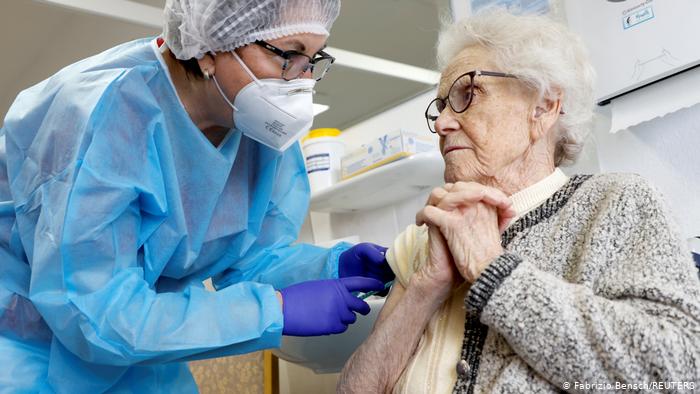 European Union nations have begun mass vaccinations in an effort to put an end to the global pandemic. Outside the EU, the United Kingdom, Switzerland and Serbia have already started inoculations.
Vaccinations in the bloc began on Sunday following approval of the BioNTech-Pfizer vaccine by the European Medicines Agency shortly before Christmas. The first shipments of the two-dose vaccine arrived across the EU late Friday and early Saturday. Each member nation has been tasked with taking the lead on how to implement the rollout, with three member states — Germany, Hungary and Slovakia — starting vaccinations a day early on Saturday.