'A Conspiracy to Steal the Election, Folks': Alarms Sound After Postal Worker Reports Removal of Sorting Machines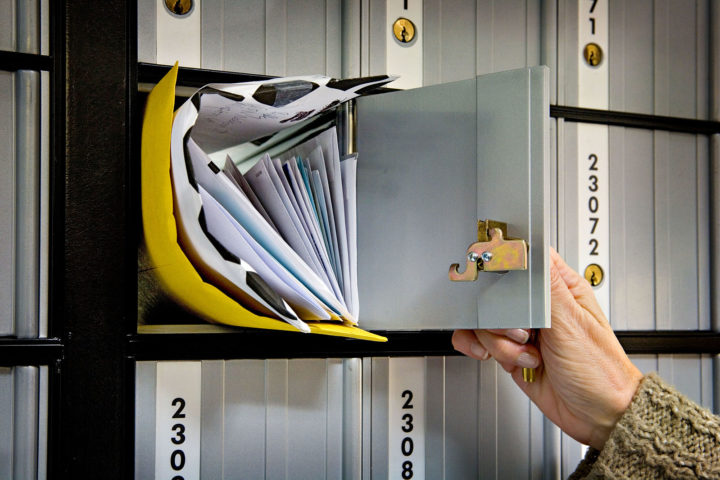 The removal of key equipment from Post Offices should be viewed as nothing less than "sabotage," said one observer.
By Jake Johnson, staff writer – Common Dreams
The head of the Iowa Postal Workers Union alleged Tuesday that mail sorting machines are "being removed" from Post Offices in her state due to new policies imposed by Postmaster General Louis DeJoy, a major GOP donor to President Donald Trump whose operational changes have resulted in dramatic mail slowdowns across the nation.
Asked by NPR's Noel King whether she has felt the impact of DeJoy's changes, Iowa Postal Workers Union President Kimberly Karol—a 30-year Postal Service veteran—answered in the affirmative, saying "mail is beginning to pile up in our offices, and we're seeing equipment being removed."
"I don't see this as cost-saving measures. I see this as a way to undermine the public confidence in the mail service."
—Kimberly Karol, Iowa Postal Workers Union
Karol went on to specify that "equipment that we use to process mail for delivery"—including sorting machines—is being removed from Postal Service facilities in Iowa as DeJoy rushes ahead with policies that, according to critics, are sabotaging the Postal Service's day-to-day operations less than 90 days before an election that could hinge on mail-in ballots.
"In Iowa, we are losing machines. And they already in Waterloo were losing one of those machines. So that also hinders our ability to process mail in the way that we had in the past," added Karol, who said she is "not a fan" of the postmaster general. Washington state election officials have also raised concerns about the removal of mail sorting machines.

"I grew up in a culture of service, where every piece was to be delivered every day. And his policies, although they've only been in place for a few weeks, are now affecting the way that we do business and not allowing us to deliver every piece every day, as we've done in the past," said Karol. "I don't see this as cost-saving measures. I see this as a way to undermine the public confidence in the mail service. It's not saving costs. We're spending more time trying to implement these policy changes. And it's, in our offices, costing more over time."
Observers reacted with alarm to Karol's comments, viewing them as further confirmation that DeJoy is deliberately attempting to damage the Postal Service with the goal of helping Trump win reelection in November.
"It's a conspiracy to steal the election, folks," tweeted The Week's political columnist Ryan Cooper.
Freelance journalist Erin Biba said there's "absolutely no way to see" the removal of mail sorting machines from Post Offices as anything other than "sabotage" of the most popular government institution in the U.S.
"It's so blatant," added Biba.