¿Madness or inspiration?: Great Celebration in Prague's Charles Bridge
This post is also available in: Spanish, French, Italian, German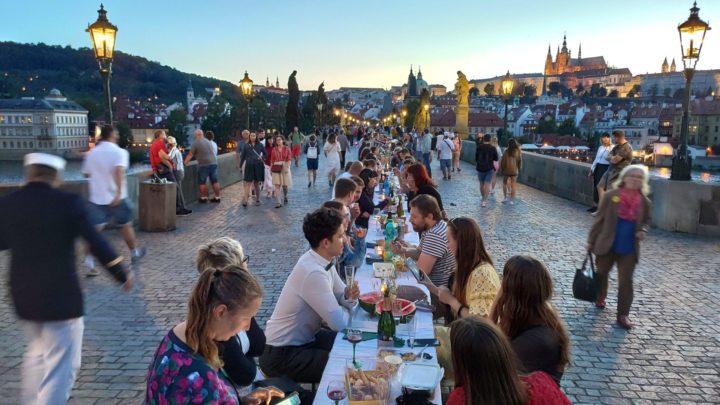 Yesterday, Prague celebrated both the end of the pandemic and the arrival of the longed-for summer holidays. The organizer, Ondřej Kobza, highlighted the importance of socializing and connecting with others. He chose the Karlsbrücke (Charles Bridge) particularly because, unlike walls, bridges are an allegory for connection: connection between people, cultures and worlds.
It was a social gathering: Thousands attended the 1800 ft table, bringing food and drinks to share. The party, a completely non profit initiative, was a success. It took place in a joyful and liberated environment. Contrary to the reports of Italian media, the event met the current pandemic regulations in the Czech Republic. Nonetheless criticism and perplexity didn't wait: Did Prague's city council really authorize a gathering of thousands of people?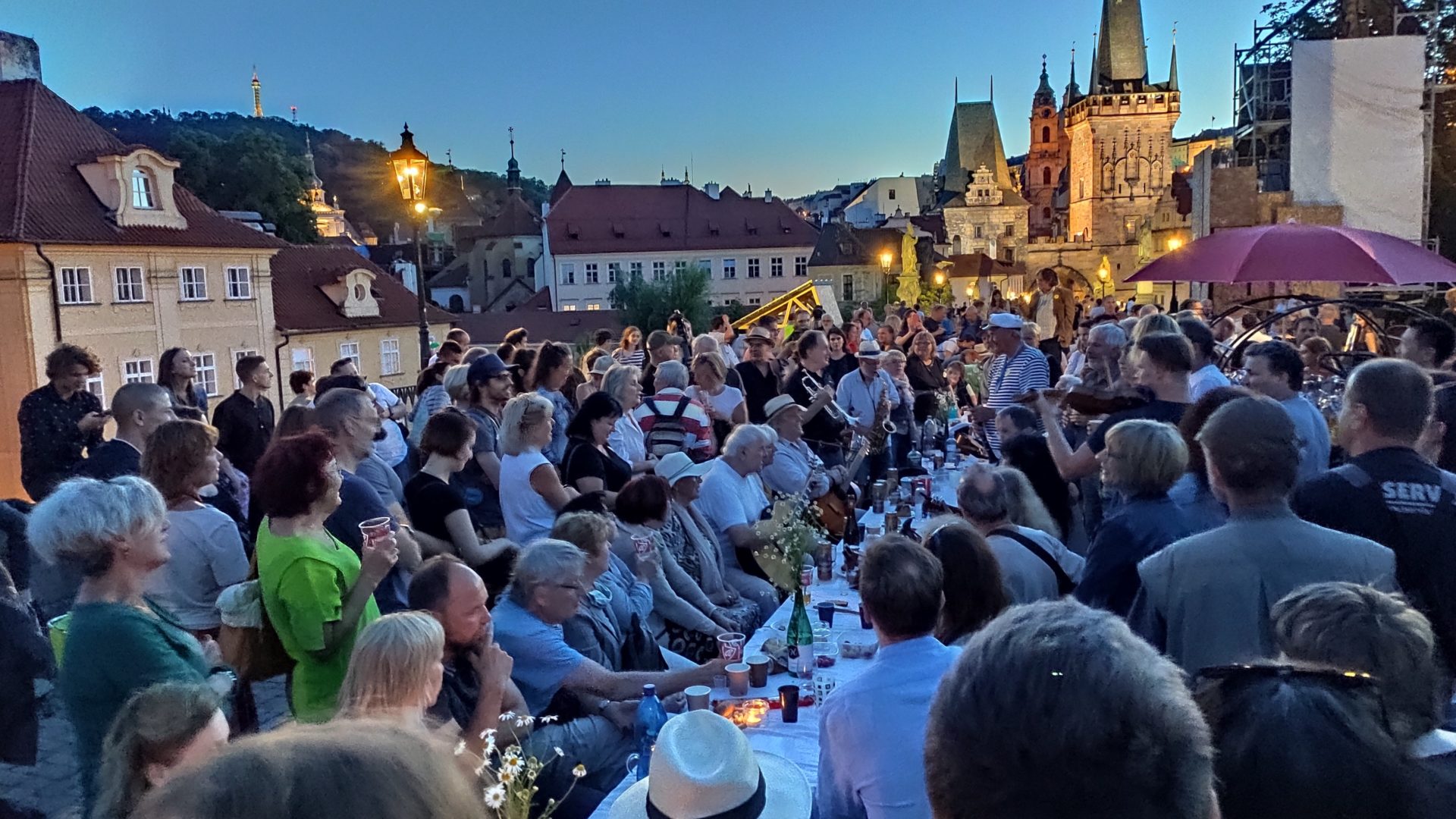 It must be said that the pandemic hasn't developed much in the Czech Republic: There are around 350 deaths and little more than 10.000 positive cases. In a time when other countries weren't yet taking the problem seriously and were making irresponsible decisions for their citizens, the Czech government intervened quickly with appropriate measures, most importantly the mandatory use of masks.
For the people of Prague, this dinner also means taking back a city whose centre is normally overflowing with tourists. Therefore it might be just the ideal time to visit this beautiful city.
We all hope that a second wave doesn't happen so we can go back to focus on problems that take much more lives than the coronavirus, like widespread inequality and the need to redistribute wealth on a global scale.
---
Translated from Spanish by Octavio García Soto