Interview With Gabriela Meléndez: "Everyday, You Should Do Something That Gives You Purpose"
This post is also available in: Spanish, Greek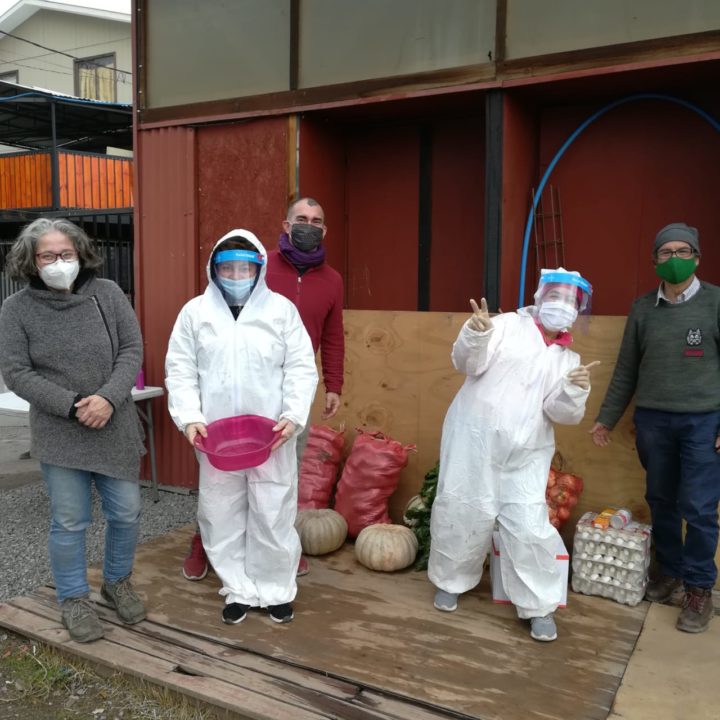 We interviewed Gabriela Meléndez, a humanist psychiatrist who has amazed us with her social commitment during these months of confinement in Chile. To start, we asked her to explain what she has been doing since coronavirus first left us secluded in our homes. Gabriela Meléndez: At the beginning I worked in psychiatric emergencies doing in-person sessions. In COSAM (The public center for mental health) I kept track of patients through video or phone calls and helped deliver medicine to their homes. There were also some in-person sessions there. The shifts were organized on an every-other-week basis. But I've been on medical leave for a couple of weeks.
I'm also participating in a territorial council for the Peñalolén commune, where we run a campaign for solidary support in the neighborhood. I've also participated in many instances of civil organizing in the Medical College's mental health and human rights departments, the Aletheia Centre for Humanist Studies, the Humanist Party's Supreme Tribunal and as its health coordinator, the study group for the Sovereign Constitutional Process (as of yet unnamed) and in the Citizens' Council for Health.
Pressenza: What's the assessment of the current situation according to the Medical College's Mental Health Commission?
Gabriela Meléndez: To be honest, this is a fairly recent initiative, but I can talk about some personal viewpoints of its members. There's great concern for the population's mental health due to the effects of the pandemic, social isolation, and social destructuring. The economic crisis, poverty, unemployment, closeness to disease, and isolation, obligatory and voluntary, are taking a toll on the people.
Pressenza: What would you say is the Chilean people's fundamental problem?
Gabriela Meléndez: I'd say we're a victim of unashamed neoliberalism, where the previously established set of values is falling apart, leaving our people without orientation nor purpose. What they used to believe in is no longer valid. They are anxious about the uncertainty of the future, about not having any purpose and now knowing how to go on.
Pressenza: And what has been your involvement in your own commune, Peñalolén?
Gabriela Meléndez: Like I said, I work in a territorial council with the people of Peñalolén. We've organized a grassroots campaign based on solidarity between neighbors, taking care of one another and working together to solve basic food and health needs.
Pressenza: What feelings do you get as you behold the hunger and poverty, so visible in this crisis?
Gabriela Meléndez: I feel powerlessness and rage at the mutual abandonment individualism has led us to. On the other hand I feel hopeful, because it's these circumstances which push us human beings to connect and collaborate. You can see this both physically and virtually.
Pressenza: What do you hinge on to keep on supporting and helping so many others?
Gabriela Meléndez: Fear and rage are phenomena of the "ego". They're the individual suffering to which I cling to as part of a specific level of consciousness, the "everyday", let's call it. When I become conscious that I can choose how I feel, that I can't control my circumstances, and that there is another level of consciousness, where I can stand before the eternal, that which is, then I take a deep breath and give in, because I'm certain that everything has a purpose within time and the Universe. Then I stop being afraid. Pressenza: Is there anything else you would like to tell our readers? Gabriela Meléndez: Everyday you should do something that gives you purpose. Live each day as if it were your last.
Translated by Octavio García Soto