Hong Kong 2020 Commemoration of the Tiananmen Square Massacre In Pictures
This post is also available in: Italian, German, Greek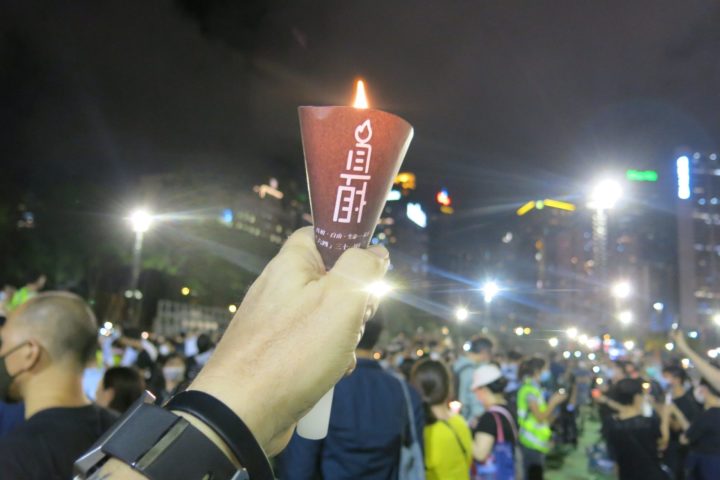 Defying a government ban, thousands of people in Hong Kong attended the traditional commemoration of the 1989 Tiananmen Massacre and suppression of the Chinese Students' democratic movement. For the first time in 31 years, Hong Kong authorities refused to grant a permit for the candlelight vigil traditionally held in Victoria Park, citing coronavirus restrictions that prohibit mass gatherings of more than eight people under current social distancing rules. This despite the fact that many other restrictions have been lifted in Hong Kong, and the territory has very few cases of reported infections. Thousands of Hong Kongers still gathered at Victoria Park, which had been barricaded off by police. Many tried to observe social distancing rules by sitting or standing apart as they chanted pro-democracy slogans.
Shortly after last year's Tiananmen vigil, Hong Kongers protested against a controversial extradition bill seen by many as an attempt by Beijing to restrict Hong Kong's freedoms. But last month, Beijing passed a national security law intended to curtail activities that undermine the state. Many critics say that Beijing — and officials in Hong Kong — are likely to interpret it broadly, which could potentially criminalize any dissent or perceived resistance to China. And that would almost certainly include Hong Kong's protesters. The first massive protest which started last June 9 kicked off nearly a year of sustained pro-democracy demonstrations in the territory, and which only died down earlier this year because of pandemic fears. The passage of the law sparked massive resistance once more, as thousands defied lockdown measures to protest against the legislation.
While China's national security law has not yet been implemented, many fear it could dampen efforts to maintain Hong Kong's autonomy and freedoms and even mark the official end of gatherings like the Tiananmen Square vigil. This year's vigil has become not just about the pro-democracy activists who died in Tiananmen Square in1989 but also about Hong Kong's past and future.
Here is a photo montage of the candlelight vigil, as seen through the lens of artist-photographer, Arnel Agawin. He comments that "The June 4 candlelight vigil in Hong Kong island, despite the ban, was relatively peaceful. Police in proper citizen-friendly uniform placed themselves in a comfortable distance and demeanor. The battle-ready fully geared riot squad seems nowhere to be seen. They situate their presence at fair distance hidden inside their deployment vehicles. Surely some visual reference to the current protest violence in the US was best avoided. Though it was revealed later that most of them were engaged in the other districts of Kowloon side where they made arrests and clashed with the gathered radical protesters."
At Victoria Park, Causeway Bay. Early check on the square where the candlelight vigil is traditionally held and chancing upon a familiar friend.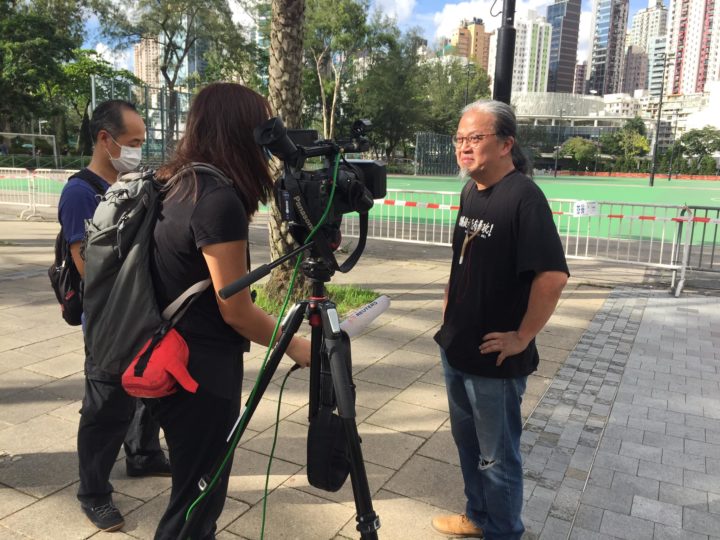 The largest space in the park cordoned off to deter mass gathering.
Joshua Wong and his party, Demosisto, on the streets.
Vigil supporters on the move.
Back at the main site: Contemplating a time to break through the barriers. 
The first breachers of the restricted space enjoying their noncompliance at the main site of the vigil.
Seems nothing stops a family from attending this annual vigil.
The enclosed restricted area is reclaimed.
The vigil in full force.
Vigil candles lit up amidst signs and slogans.
For more photos and videos, click on the link.
https://www.facebook.com/media/set/?set=a.10159724101320828&type=3
.