Hong Kongers Protest against the National Security Law in spite of the Pandemic
This post is also available in: Spanish, Italian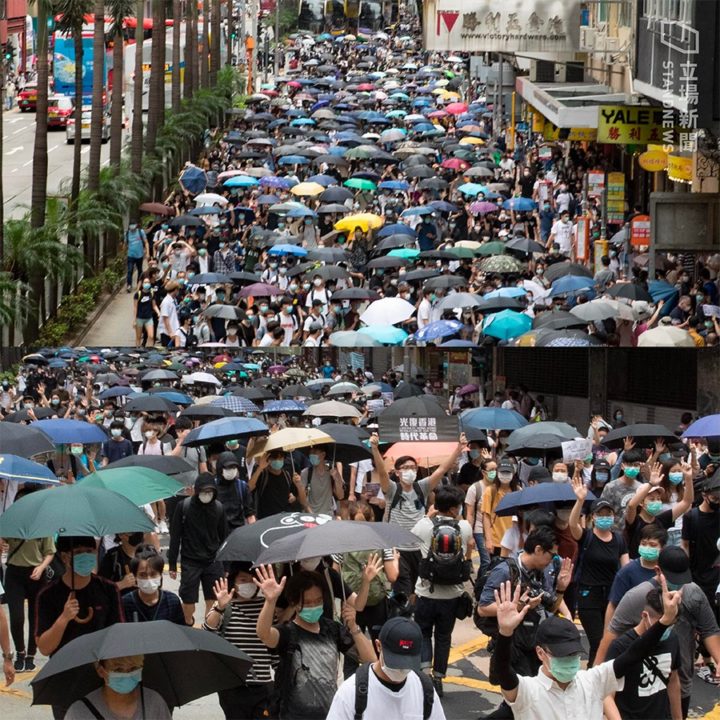 After a pause due to Covid-19, Hong Kong is again in turmoil as thousands of activists, students and citizens took to streets to protest against China's tightening grip. Protesters battled it out against the police in the business and shopping districts of Hong Kong. Around 300 hundreds students and activists have been arrested.
The protests came as lawmakers began a four-day debate over the national anthem law at the Legislative Council. The bill will criminalize insults to the Chinese anthem and voting is expected to take place on June 4. But much of the protest was directed against Beijing's plan to press ahead with a national security law for Hong Kong.
China's legislature has approved the highly controversial national security laws for Hong Kong, dealing what critics have called a "killer blow" to the city's autonomy and freedoms. China's National People's Congress delegates voted through a draft decision for sweeping anti-sedition laws to be enforced in Hong Kong. The legislation aims to ban "any acts or activities" that endanger China's national security. This includes separatism, subversion and terrorism charges and would also allow"national security and intelligence agencies", which could include Chinese security forces, to operate in the city. Details of the legislation will now be drafted and could be in force within the next few months.
Chinese and Hong Kong officials promise the laws will apply to a "narrow set of acts" only and the majority of Hong Kong residents will not be affected. But critics say the laws will undermine permanently the city's autonomy under the "one country, two systems" framework and the city's de facto constitution, known as the basic law. The laws will be enacted through a provision that bypasses Hong Kong's legislature and therefore, will also bypass public debate and consultation. Legal experts deem the process to be unconstitutional but say little can be done.
"It is definitely the start of a new but sad chapter for Hong Kong," said the pro-democracy legislator Claudia Mo. "Hong Kong as we knew it is finally dead."

"They've practically taken away our soul. Our soul we've been treasuring all these years, the rule of law, human rights, they're taking away all the core values we've come to know," she said. "From now on, Hong Kong is nothing but just another mainland Chinese city."