Coronavirus: German doctors warn of second wave ahead of holiday season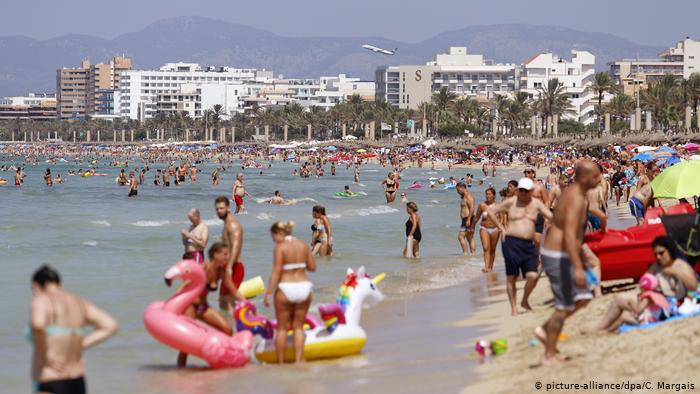 Lockdown restrictions are continuing to ease as the European summer vacation season approaches. But as people gather on beaches and in bars, experts warn that large crowds could spark a fresh wave of infections.
As European countries prepare to reopen to tourists, two leading German doctors on Sunday warned that the mass movement of holidaymakers could prompt a second wave of the coronavirus pandemic.
Max Geraedts, a doctor and health researcher at the University of Marburg, told the dpa news agency that large gatherings could lead to "another sharp increase" in infections.
"If you walk alone on the beach, no matter where in the world, then, of course it doesn't matter," he said. "But when you go to a bar where there are lots of people, that can have unpleasant results."