Claremont United Methodist Church shows Jesus, Mary and Joseph as refugees separated in cages
This post is also available in: Spanish, Italian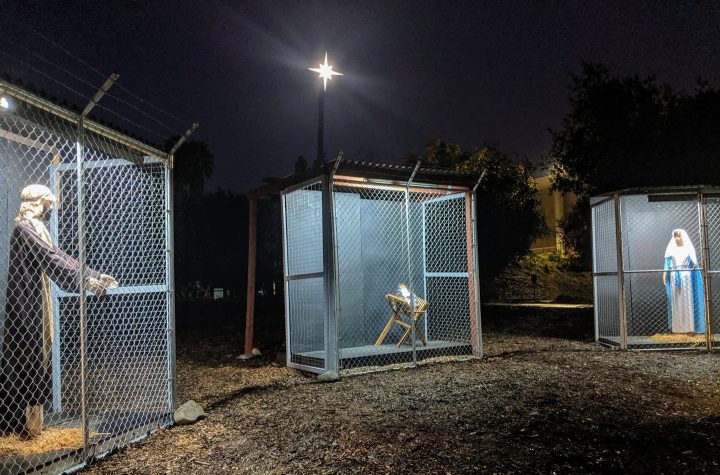 Rev. Karen Clark Ristine, the lead pastor at Claremont United Methodist Church (California), explains in Facebook the decision to create a Nativity scene with the Holy Family portrayed as refugees in cages, in a clear denunciation of the treatment of migrants at the Mexico-US border.
In a time in our country when refugee families seek asylum at our borders and are unwillingly separated from one another, we consider the most well-known refugee family in the world. Jesus, Mary, and Joseph, the Holy Family. Shortly after the birth of Jesus, Joseph and Mary were forced to flee with their young son from Nazareth to Egypt to escape King Herod, a tyrant. They feared persecution and death.

What if this family sought refuge in our country today?

Imagine Joseph and Mary separated at the border and Jesus no older than two taken from his mother and placed behind the fences of a Border Patrol detention center as more than 5,500 children have been the past three years.
In the Claremont United Methodist Church nativity scene this Christmas, the Holy Family takes the place of the thousands of nameless families separated at our borders.

Inside the church, you will see this same family reunited.