By Jhon Sánchez
April in New York City is the time to see the cherry blossom, carry an umbrella and prepare for Seder and Eastern. Before coming to New York, I had never participated in Seder, but every year now, I feel like a 5-year old, listening to the story of the Israelites' liberation from slavery. My friends also offer their respect to victims of the Holocaust and extend their solidarity to other victims of violence and discrimination. This family dinner with prayers, and children's questions had taught me that the strength to resist is found in the ability to remember, so we don't repeat our past mistakes. On May 1st in Observance of Holocaust Remembrance Day, the Derfner Judaica Museum and The Art Collection at Hebrew Home at Riverdale will host a poetry reading and film screening at 6:30 PM. I have the pleasure of speaking to some of poets featured at the event.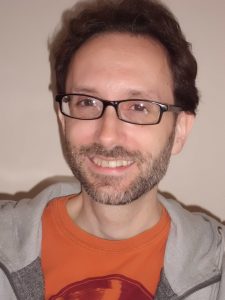 Pinny,
Your poetry contains little stories of remembrance as well as reflections on issues such as climate change and racial discrimination. Your poems 'arctic' and 'guilty' are examples of this. Do you think that remembering the Holocaust made you especially sensitive to these issues?
Jhon, let me start my answer with a story of the Gestapo pounding in the door of a family's home at night. The home is ransacked; furniture overturned, dishes smashed, mezuzahs pulled out of doorways. A seven year old girl watches in horror as her father is repeatedly beaten over the head with billy clubs before being dragged away. When the little girl starts to scream, a German officer puts a loaded gun into her open mouth to silence her.
During a recent visit to my grandma, I walked into her kitchen and found her telling that story to my spellbound son. My grandma was that seven year old girl.
All four of my grandparents survived the Holocaust and my family has many such stories of trauma and loss passed down from generation to generation. But the stories don't end there. They continue on with descriptions of strength and resilience, bravery and heroism, small miracles and the lifesaving kindnesses of strangers.
My grandparents taught me to never give up, never lose faith. They taught me to be sensitive to moral injustices in the world and do what I can to take action, to speak out.
Somewhere behind each of my poems is a seven year old girl with a gun in her mouth, refusing to be silenced.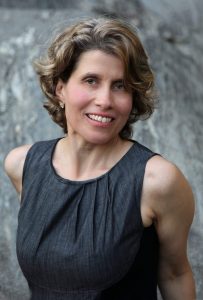 Sara,
Let's talk about your latest book, We Have Been Lucky in the Midst of Misfortune. Judith Swann from Compulsive Readers writes about your poetry, "One way we address a great grief is to embrace the "before it" and the "after it," taking care to only lightly palpate the wound itself. This is the technique Sarah Stern uses in the title sequence of her book…" Can you comment on the grieving process you address in the book?
My mother was able to escape Germany in 1939. I grew up as the daughter of a refugee who lost so much. In many of my poems, I explore the grief that I experienced through my mother that seeped into everything—even into the intense joy and appreciation that she had for being alive. I have always been interested in the ripple of her grief and loss that I felt, and often had no name for, and how it profoundly shaped who I am.
I was able to visit Rexingen, my mother's village in southern Germany, several years ago. My mother always spoke of her village as this beautiful place in the Black Forest. It was very hard for me to contain both concepts in my mind—that it was such a lovely place with pastel-colored houses and swans in the Neckar River—with the horrors that took place there. I often thought that my mother was just making things up, even the names of towns. And then I visited it and saw that all that she ever told me was true.
My mother had already died when I visited Rexingen, so I was not able to speak with her about it. But I knew that this experience would be the center of my new book, We Have Been Lucky in the Midst of Misfortune, and in some very mystical way, the new poems that I would write would form an arc to much older ones that I had written many years before my visit. I could not have known this, which brings me to the idea of patience in poetry. As I get older, I realize the tremendous virtue in patience. Poems need patience from us!
My book is divided into six sections and section two, which has the same title as the book, addresses the Rexingen visit and most explicitly the grief of the Holocaust passed down from generation to generation. One of the things that shocked me the most was visiting the Jewish cemetery in Rexingen and seeing my mother's family's tombstones dating back to the 1600s. My mother's family lived in that town for almost 400 years. I address this in my poem "Moss" within the collection. And, yes, the cemetery is beautiful, too, and looks over the valley, a valley my mother often spoke of.
My grandfather, Julius Pressburger, was a very proud German and Jew. He fought for the Germans in World War One. I was able to get the letters he wrote to the mayor of Rexingen from the front lines. The letters are extraordinary (the actual envelope and letter appear on the front cover of the book), and I felt that I must reprint them in full in my book. I never met my grandfather, as he died more than 10 years before I was born, but he gave me a great gift, which is the title of the book. "We Have Been Lucky in the Midst of Misfortune" is taken directly from one of his letters. He writes that he was lucky to be alive as an over-turned wagon protected him from enemy fire. Poetry, for me, has a unique way of addressing grief and loss because a poem has a way of coming at things from so many different directions and hopefully leaving the reader with a new truth and remembrance.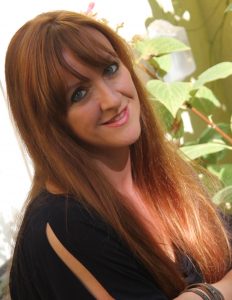 Deborah,
I have two questions for you. First, In Charlottesville: A Cautionary Tale, you write,"Tell your son the truth about the trains of yesterday. When children came in cattle cars and left as clouds of ash." Do you think people are afraid to revisit those stories? And if so, why is that?
I grew up listening to stories of the concentration camps from my Holocaust survivor grandparents. These horror stories were practically woven into the fabric of our everyday lives. As children, my siblings and I flipped through pages of old family photo albums and understood as a matter of fact that more than half of the people we saw in the pictures were no longer alive, that they were all murdered because they were Jews.
My grandparents, along with most of their peers – their fellow sufferers, their fellow witnesses – are now gone. In my view, telling the stories of the trauma of the Holocaust is ever more urgent, as the number of survivors dwindles rapidly and displays of anti-Semitism escalate alarmingly. Most of those who endured the atrocities of man's inhumanity to man are no longer here to bear witness. It's up to us – the poets, the writers, the storytellers – to take up the banner of witness-bearing, to tell and retell these stories to future generations, so that the world is not allowed to forget.
Second, you're the producer of the film "Write Me" to be previewed on the May 1st. Could you tell us about the film and how you got involved with it?
I've always been looking for ways to make poetry more generally accessible, and I thought film would be a wonderful vehicle to bring poetry and its particular message to a broader audience.
A few years back my husband's octogenarian uncle, the last Holocaust survivor of our families, did something extraordinary: he removed the Auschwitz tattoo from his arm. He'd had enough, he said, of the Nazis owning him. I was inspired to write the poem "Re(vision)" which is essentially the story of an older man, branded in violence, who decides in the twilight of his life to reclaim his body and redefine his life.
I reached out to director Pearl Gluck, herself a grandchild of Holocaust survivors. Pearl wrote the script for Write Me based on Uncle Bernie's narrative and her own work with trafficking survivors who, like Bernie, decide to reclaim the histories tattooed on their bodies. Write Me is adapted from my poem "After Auschwitz," which invokes the memory of all the minority groups who were marked for death by Hitler: the Jews, of course, but also the communists and the cripples, the homosexuals and the Romani gypsies. The poem is a call to poets to "write me" – to give life, in poetry, to those who were killed so that they are not lost to history.
The resulting short film, like the poem it's adapted from, fuses the experiences of myriad sufferers and survivors, all with one goal: ownership of one's body and identity.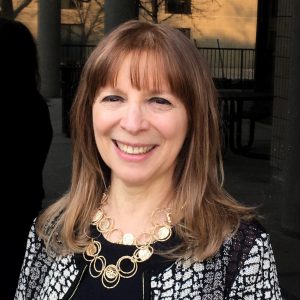 Janet,
You have two projects that called my attention, one is "At the Water's Edge: Poetry and the Holocaust" available in "The Psychoanalytic Textbook of Holocaust Studies" and the other is the production of the film, 'After' that will be released in 2020. Can you comment on that?
I first met Richard Kroehling at a conference, and we discussed our mutual love of poetry. Within three weeks, we were making AFTER. A compelling take on Holocaust documentaries, the first of its kind, AFTER provides the opportunity for poetry and cinema to combine and combust, creating an exploration of poetry written about the Shoah: written by renowned, contemporary poets responding to the Holocaust and what it means to live and write after. It also presents interviews about poetry and illuminates its role in an increasingly divided and violent world that still grapples with genocide. Language becomes a character, and the wide range of works provide a unique literary response to and reveal new perspectives about the Shoah.
Weaving a contemporary narrative, AFTER expands the limits of what is purely literary and purely cinematic. It is bold, emotionally compelling, a visual tour de force conceived by Emmy award-winning director Richard Kroehling, filmed by multi-award-winning cinematographer Lisa Rinzler, and produced by Janet R. Kirchheimer. In AFTER, viewers do not see the devastation; rather they see the small, sometimes almost imperceptible effects of living in its aftermath. The film is ultimately about human resiliency, the power and courage to forge new lives, and the value of looking to the past to help create a better future. It is scheduled to be released in 2020.
To view the trailer: www.afterthefilm.org
I was honored when Dr. Ira Brenner asked me to contribute an essay to his book, The Handbook of Psychoanalytic Holocaust Studies.
My essay, At the Water's Edge: Poetry and the Holocaust, explores what it means to be the daughter of survivors, the author of How to Spot One of Us, (poems about my family and the Holocaust), what it means to be part of the "Second Generation" (children of survivors), and how poetry became the way for me to encounter the Shoah.
Beginning with my poem "How I Knew and When," I detail, at various ages, some of the ways I came to know about the Shoah. Poetry allows me to deal in ambiguities. There is no finite set of steps to comprehend the Holocaust. Each new piece of history I uncover leads to another maze. There is no way out. My parents answered my questions, but I always knew there were things unsaid. Poetry is about what is on the page, but perhaps more importantly is about what is not said. It is the way I try to figure out the world and my place in it. Both my parents were born in Germany, but would never have met there. They met in the United States. I wouldn't have been born if the Holocaust had not occurred.
Poetry doesn't deconstruct; it constructs, puts things together. It holds contradictions, forcing readers to dig deeper. My poems invite the reader to come with me as I wrestle with the Shoah and its aftermath. I write because I have to write. It is as simple and complicated as that.
To preorder the book, scheduled to be published in December2019: https://www.routledge.com/The-Handbook-of-Psychoanalytic-Holocaust-Studies-International-Perspectives/Brenner/p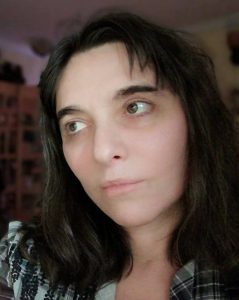 Nina,
As a bilingual writer born in Moscow, how does your poetry address the Holocaust? Do any of the writers you've translated also address the topic?
Although I was born in Moscow, my parents and grandparents on both maternal and paternal lines were born in what became, after June 1941, Nazi occupied territories. 24 family members of my extended family were murdered in Latvia, and at least 14 were killed in the Ukraine. Among the family members murdered in Latvia were my grandmother, my grandmother's sister Ellen, Ellen's husband, and their seven year old son Anatol. Among family members killed in Ukraine was my great-grandmother and her son's entire family, including two children.
It would be strange if my poetry did not address the subject of the Holocaust, considering that I have lost so many family members to it. Theodor Adorno said "to write poetry after Auschwitz is barbaric". I agree with him but, although it is true that writing poetry after the Holocaust is, in a sense, barbaric, we distinguish between the real barbarism, which was the Nazi-engineered Holocaust, and "barbarism" as applied to writing poetry after the Holocaust. Those for whom the Holocaust remains a personal trauma, will go on writing about it, just as one writes about any traumatic event – with the difference that the trauma of the Holocaust is both personal and collective; the wound still festers, despite our being two or more generations removed from those who had experienced it (i.e., our grandparents and great-grandparents), and if one looks at poetry as a kind of healing, then it is incumbent upon us to heal ourselves through the means available to us, i.e. poems.
I have translated, from the original Russian, poems by Boris Slutsky and Raisa Blokh. Boris Slutsky was a Soviet poet of Russian-Jewish origin. He was born in the Ukraine in 1919 and died in Tula (a city near Moscow) in 1986. During World War II he served in the Red Army; his war experiences color much of his poetry. His poetry is deliberately coarse and jagged, prosaic and conversational. He translated poems from Yiddish into Russian and edited the first Soviet anthology of Israeli poetry. I have translated his poem "How My Grandma Was Killed", which is a very blunt description of the murder of Jews by the Nazis in the Nazi occupied, former Soviet, territories.
I have also translated a few poems by Raisa Blokh, who was born in St. Petersburg, emigrated to Germany in 1921, and fled to Paris in 1933. While attempting to cross the border to Switzerland during the war, she was seized by Swiss border control and given away to German authorities. She was taken to the Drancy internment camp and perished in one of the German death camps. While in a cattle car, on route from one camp to another, she wrote a note, in which she recorded what happened to her, and the note, thrown out a train window, miraculously reached those it had been intended for. Raisa Blokh perished in one of Nazi concentration camps. She was one of the millions of victims of the Holocaust, not its narrator.
Derfner Judaica Museum + The Art Collection at Hebrew Home at Riverdale will host a poetry reading and film screening in observance of Yom HaShoah (Holocaust Remembrance Day) on Wednesday, May 1, at 6:30 p.m. A pre-event reception will be held in the Museum, followed by the program commencing at 7 p.m. in the Winter Garden on the main floor of the Jacob Reingold Pavilion located at 5901 Palisade Avenue, in the Riverdale neighborhood of the Bronx. This event is free and open to the public. Please R.S.V.P. to 718.581.1596 or art@hebrewhome.org. Photo I.D. required for entrance.
About the Authors:
Pinny Bulman is a Bronx Council on the Arts BRIO award-winning poet. He is also the recipient of several ADR Poetry Awards and a finalist for the Raynes Poetry Prize. His poems have appeared in a variety of literary publications, including Muddy River Poetry Review, Artemis, Pressenza International, Red Paint Hill, Poetica and Poetry Quarterly. Pinny is the proud grandson of four Holocaust survivors.
Sarah Stern is the author of We Have Been Lucky in the Midst of Misfortune (Kelsay Books, Aldrich Press, 2018), But Today Is Different (Wipf and Stock, 2014) and Another Word for Love (Finishing Line Press, 2011). "The Interview" appeared in her latest book and was nominated for a 2018 Pushcart Prize. She is a five-time winner of the Bronx Council on the Arts BRIO Poetry Award. sarahstern.me
Deborah Kahan Kolb is the author of Windows and a Looking Glass (Finishing Line Press, 2017) and the recipient of numerous poetry prizes, most recently the 2018 BRIO Award from Bronx Council on the Arts. Her work has appeared or is forthcoming in PRISM, Shirim, Poetica, Voices Israel, New Verse News, Literary Mama, 3Elements Review, Poets Reading the News, Paddock Review, Tuck, Rise Up Review, Writers Resist, Mom Egg Review and Veils, Halos & Shackles, an international poetry anthology addressing the oppression and empowerment of women. deborahkahankolb.com
Janet R. Kirchheimer, author of How to Spot One of Us (Clal, 2007), is currently producing After (forthcoming 2020), a documentary in which poets explore what it means to live and write after the Shoah, featuring the works of renowned, contemporary poets. Her poems and essays have appeared in numerous print and online journals, including Atlanta Review, Limestone, Connecticut Review, Natural Bridge, and String Poet. A Pushcart Prize nominee, Janet received a Drisha Institute for Jewish Education Arts Fellowship and teaches creative writing.
Moscow-born Nina Kossman is a painter, sculptor, bilingual writer, poet, translator of Russian poetry and playwright. She is the author of two books of poems in Russian as well as the translator of two volumes of Marina Tsvetaeva's poems. Her other books include Behind the Border (HarperCollins, 1994), a collection of stories about her Moscow childhood, Gods and Mortals: Modern Poems on Classical Myths (Oxford University Press, 2001) and a novel. ninakossman.com
---
Jhon Sánchez: A native of Colombia, Mr. Sánchez arrived to the United States seeking political asylum. Currently, a New York attorney, he's a JD/MFA graduate. His most recent short stories published in 2018 are Pleasurable Death available on The Meadow, The I-V Therapy Coffee Shop of the 21st Century available on Bewildering Stories and "'My Love, Ana,'—Tommy" available on https://www.fictionontheweb.co.uk/