Valentine's Day. In Manila, Philippines, thousands of students at St. Scholastica Manila take part in One Billion Rising 2019, a global campaign that aims to end the violence against women and children worldwide. In another part of the city, the urban poor and workers of Tondo dance to "Rise for Genuine Rehabilitation, Rage against Demolition! Rise for Worker's rights, Rage against Contractualization!"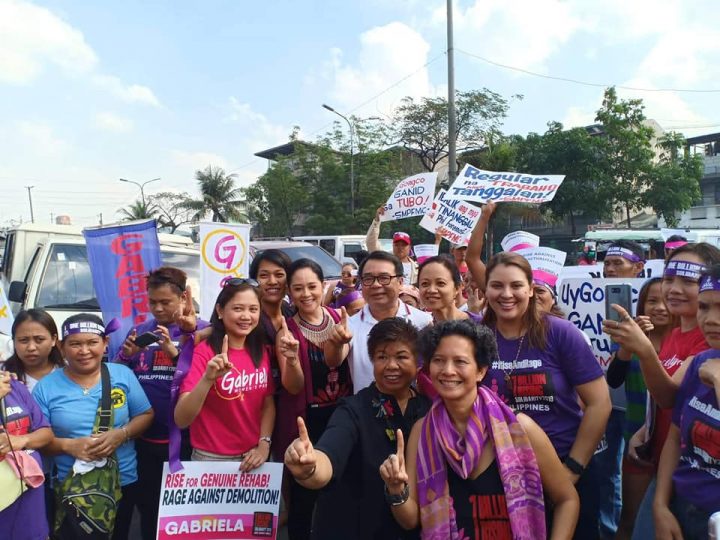 Up North, the Women of Cordillera Philippines call for the release of political prisoners, the end to the Train Law, and against misogyny. The Alliance of Women's Organizations in the Cordillera rise for good governance and politics of change.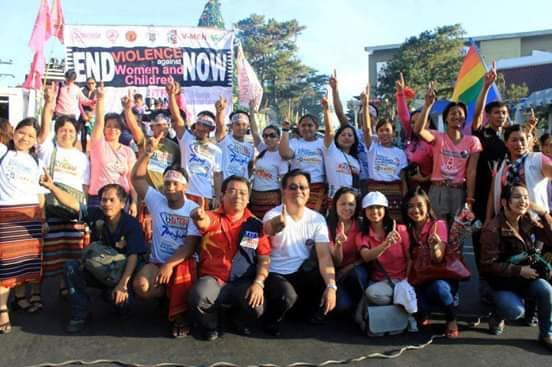 While down South, in Davao, lumads (indigenous people) at the Haran evacuation center call for Lumad rights, rising against martial law in Mindanao, against militarization, mining and environmental plunder, for land, dignity, equality, freedom, making an appeal to stop the attacks on Lumad communities and schools.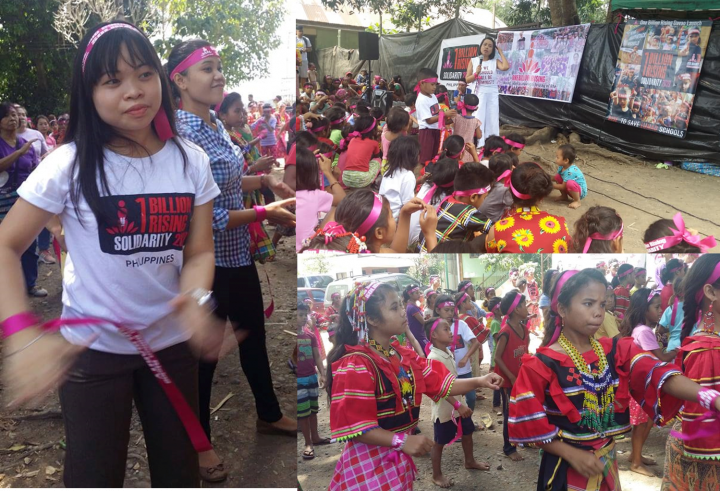 In cities and towns. Multi-sectoral groups. Indigenous peoples. Women, men, students…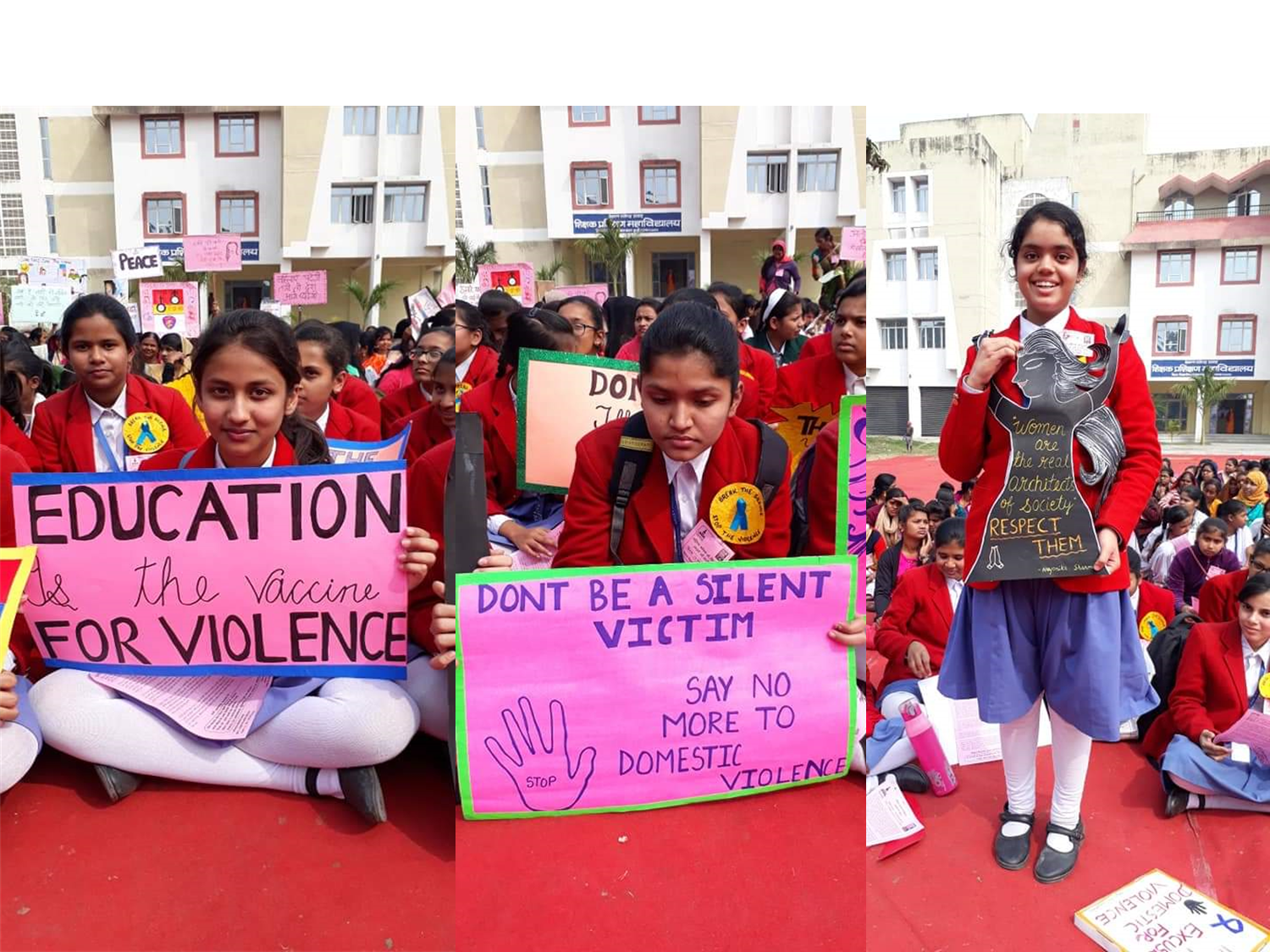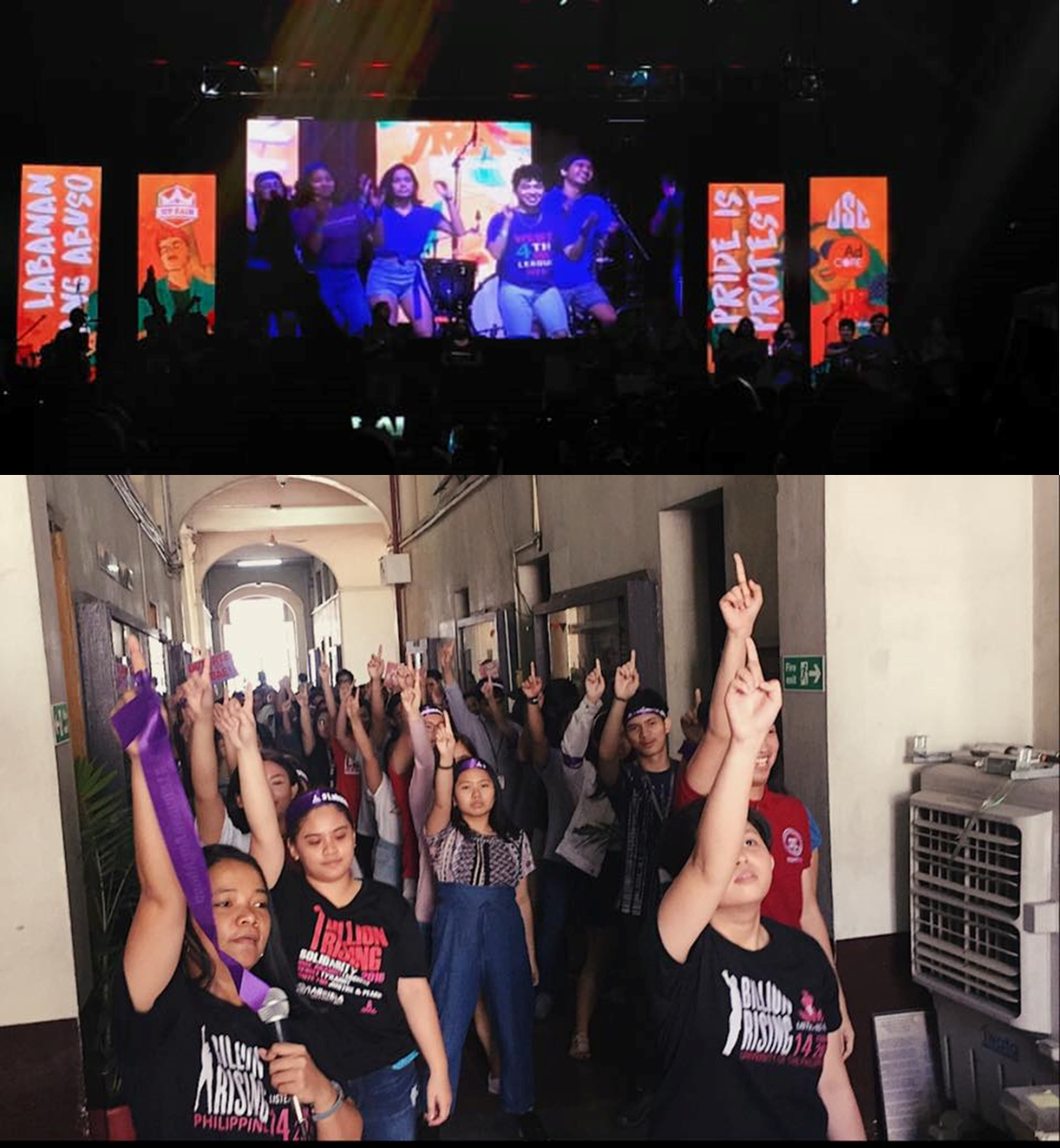 In the Philippines and around the globe, Valentine's Day is not just a day to express outpourings of love and affection, but is also V-Day, with women from different walks of life and all corners of the world rising and coming together in the spirit of solidarity and collaboration to end all forms of violence.
In Delhi India, OBR hosts a powerful feminist political play, a biographical play on Savitri bai written and performed by veteran actor Sushama Deshpande, who has traveled with it for 30 years, to perform the Marathi play in Hindi. Women like Savitri bai and Fatima Sheikh teach us about the power of advancing marginalized women's voices. In Madurai, justice, peace and equality lovers rise against violence and patriarchy with courage and dedication.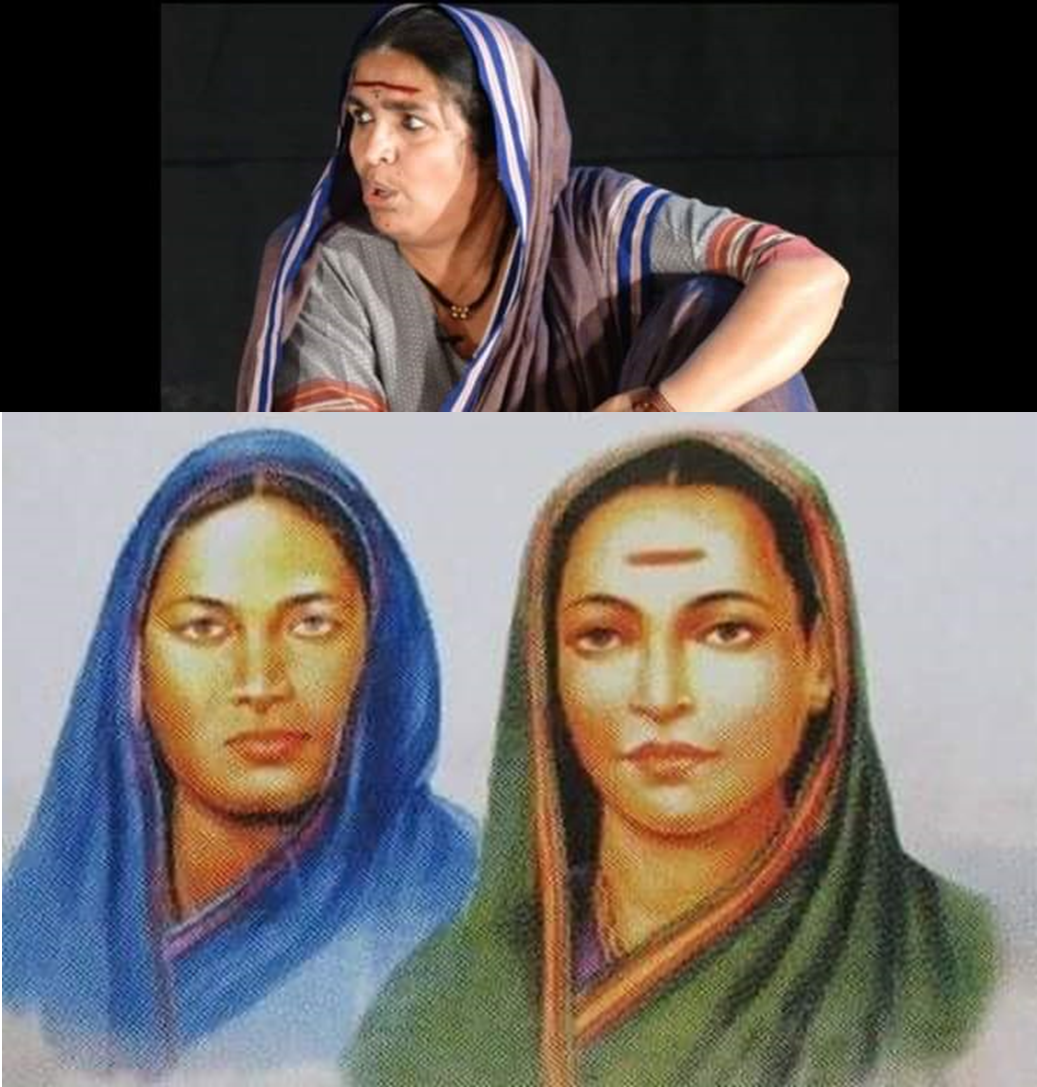 In Kolkata, the OBR event was organized through the efforts of Swayam, Loretto House and other organizations, a display of the power of love on the day of Love.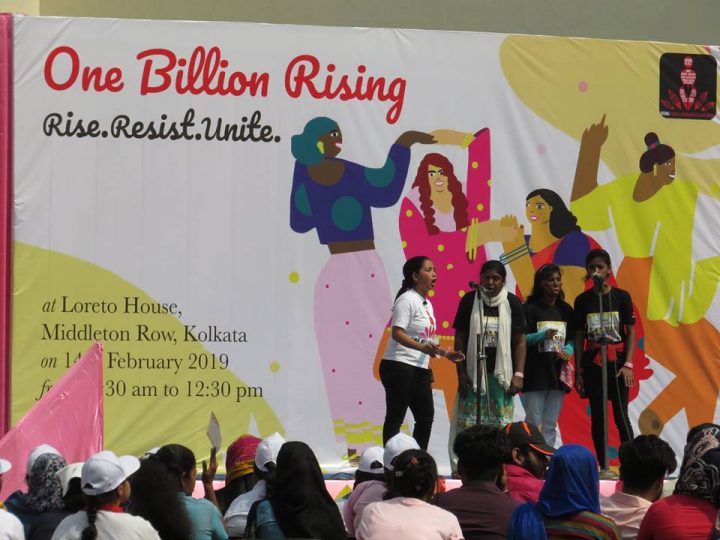 At the 10th anniversary celebrations of AZAD FOUNDATION in Jaipur, it was a celebration of the spirit of women trained in the non-traditional livelihood of driving a taxi. The #1BillionRising event also featured activist singers Vinay and Charul and included an Azad Kishori Mela.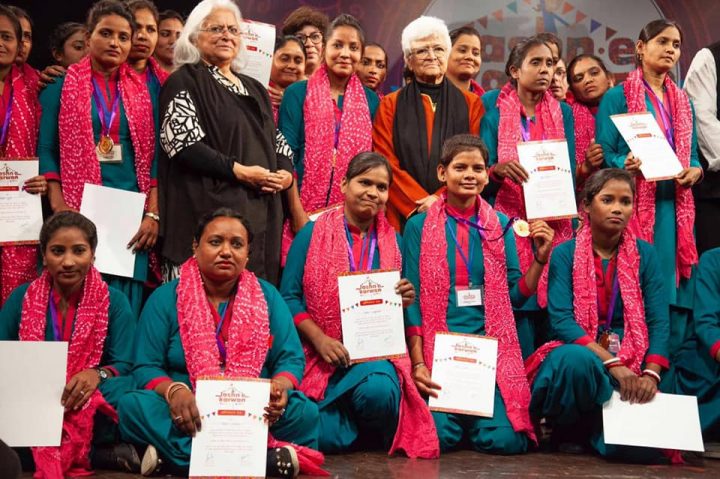 Tamil feminists are also RISING across the border in Sri Lanka, in Jaffna Batticloa and Colombo with "Living Proof", a visual storytelling project the represents the daily resistance of a silenced community. In solidarity with the global campaign, One Billion Rising (Revolution) 2019, the activists in Bangladesh held a program in Jibtali, Rangamati, a remote area of Chittagong Hill Tracts, Bangladesh. There were games for the children challenging gender norms and stereotypes, a talk on VAW, cultural performances and the OBR Flash Mob performed by the students of Jibtali Gov. Primary School).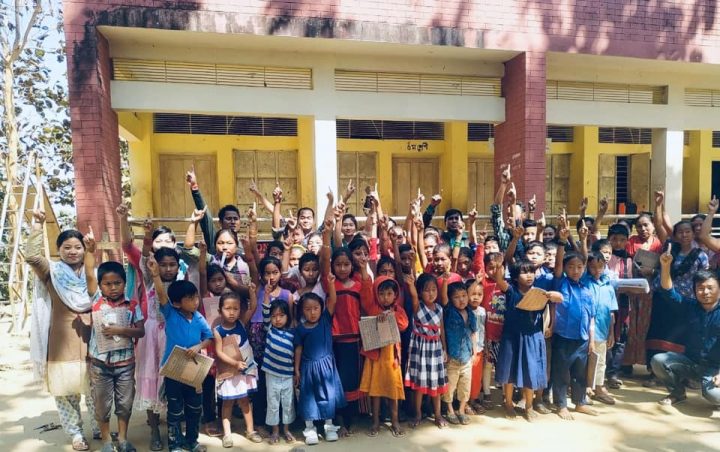 In Nepal, the call against violence and patriarchy was also raised.

On the African continent, the rising is against the killings in Nigeria, while a Youth Artfest entitled "We Men for Women Art Fest" was organized in Kenya, focusing on social injustices, sexual and gender-based violence, championing positive masculinity. In Malawi, the cry was for women's participation in decision making.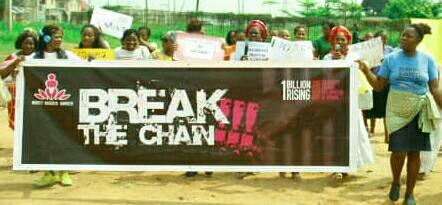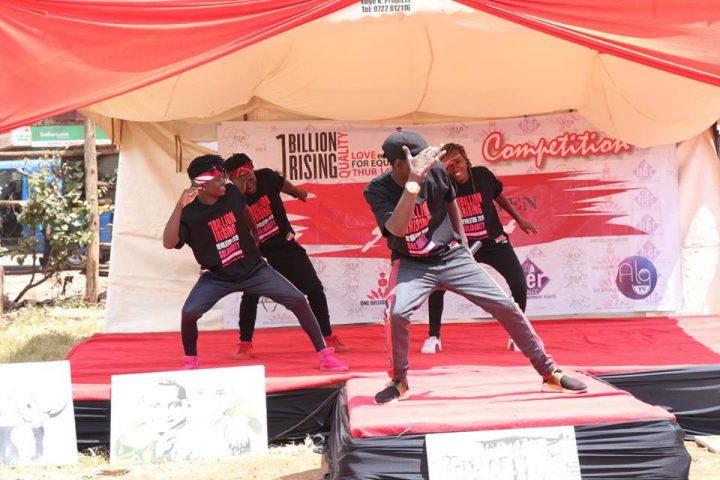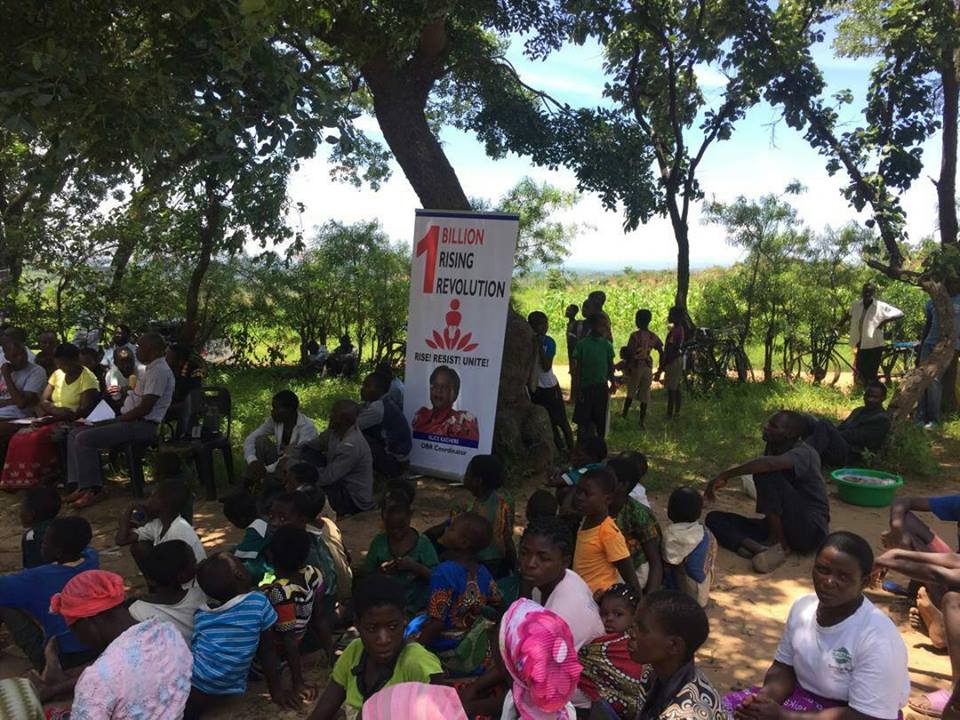 Senegal is doing their first rising thanks to OBR Coordinator in Senegal Professor Ndioro Ndiaye, the former Minister of Social Development and Minister for Women and Children.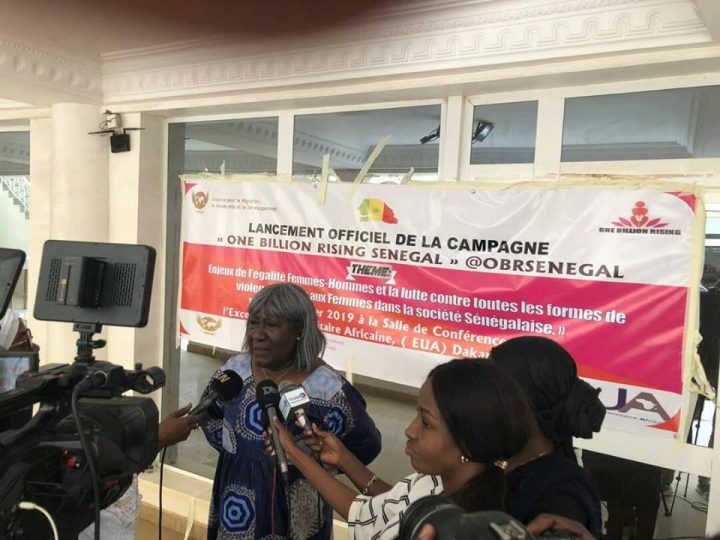 On the other side of the world, in Italy, Croatia and other parts of Europe, scores of Risings have taken place, making the One Billion Rising a truly global movement of concerted empowerment.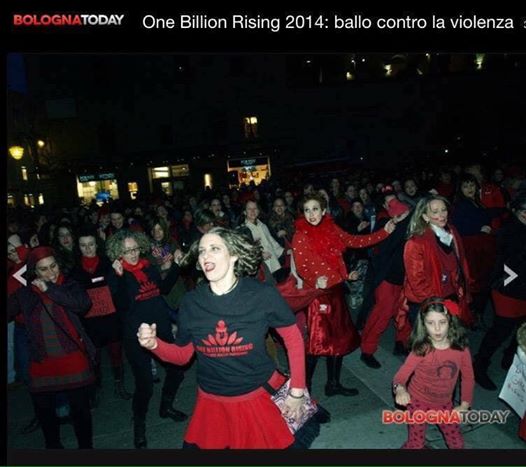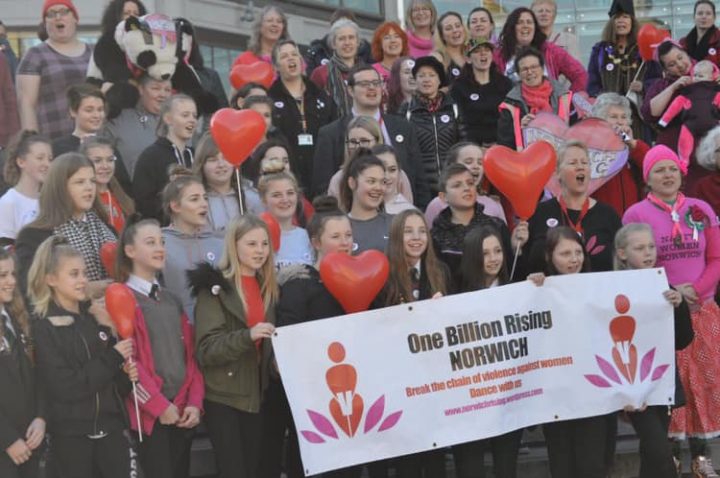 In the USA, the OBR event in San Antonio focused on survivor stories, art, music and poetry and, supported local resources and women in prison and the formerly incarcerated. In Concord, California, participants performed the BreakTheChain dance as part of the 1BillionRising movement advocating for women's empowerment and against violence against women in all its forms. At Florida International University on V-Day, creative and engaged, visionary students exchanged revolutionary ideas on how to change the statistics of gender violence in their lifetimes, together with their teacher and cutting-edge expert, Sandy Skelaney.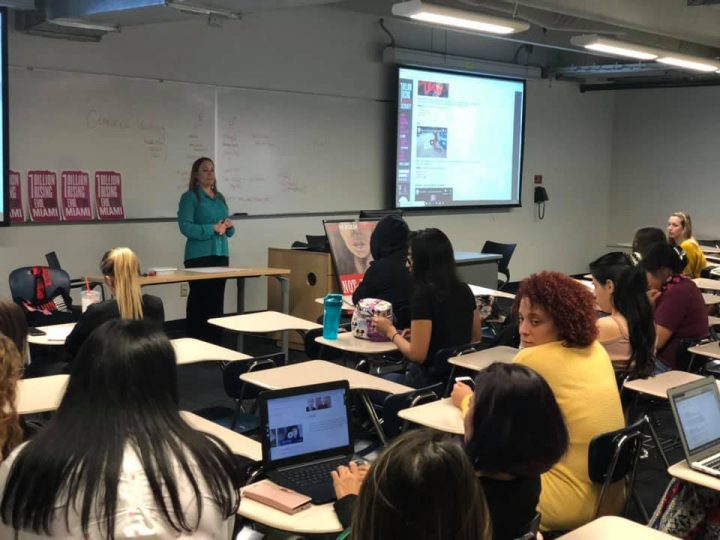 These are just some of the many "Risings" worldwide in an ongoing movement that brings to the fore the urgent need to actively and creatively express and collaborate towards ending violence against women.
Now on its 7th year, One Billion Rising is a global movement founded by Eve Ensler in 2012 to end rape and sexual violence against women. One Billion because, based on a UN Statistic, one in three women will be raped or beaten in her lifetime. Since then, the campaign has expanded, with thousands of Rising events held on all continents; its scope expanding and ever-widening, uniting the collective efforts of activists against all forms of violence against women and escalating to include a rising call against the systems that cause other forms of violence: imperialism, fascism, racism, capitalism, and neo-liberalism, working to highlight where all these issues interconnect.
Panel discussions, press conferences, town halls, movies, articles, gatherings, poetry, art, posters, rallies, dances, bold artistic initiatives that reflect the actions taking place in communities, multi-sectoral involvement, the One Billion Rising Campaign, which is part of the V-day Movement, provides a unique space to engage people from all walks of life. To quote, "Every February, we rise – in countries across the world – to show our local communities and the world what one billion looks like and shine a light on the rampant impunity and injustice that survivors most often face. We rise through dance to express joy and community and celebrate the fact that we have not been defeated by this violence. We rise to show we are determined to create a new kind of consciousness – one where violence will be resisted until it is unthinkable.

For more information, visit https://www.onebillionrising.org/about/campaign/
Visit https://www.facebook.com/OneBillionRisingPhilippines/
Photos courtesy of Monique Wilson, Global Director One Billion Rising at V-day