Yemen whitewash shows Saudi investigation of Jamal Khashoggi cannot be trusted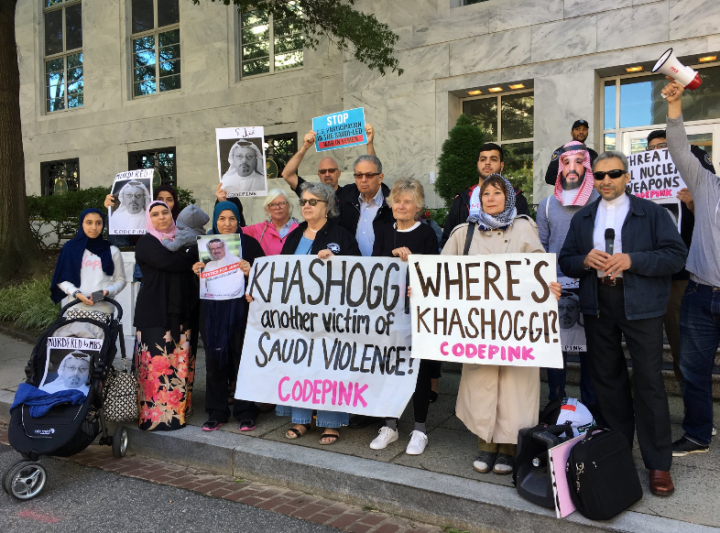 Saudi regime has ordered an investigation into disappearance of Jamal Khashoggi
Saudi investigations into war crimes in Yemen have been a whitewash. Yemen is on the brink of the world's worst famine for 100 years.
UK has licensed almost £5 billion worth of arms to Saudi forces since 2015
The Saudi Arabian regime has ordered an internal investigation into the disappearance of Jamal Khashoggi, who was last seen entering the Saudi consulate in Turkey. It has also said it will allow Turkish investigators to search the Consulate.
Where the Saudi authorities have been allowed to investigate themselves for war crimes in Yemen, the results have been a whitewash. The regime has also issued a royal pardon lifting any "military and disciplinary" penalties for soldiers fighting in Yemen.
The UN has warned that Yemen is on the verge of the world's worst famine for 100 years.
UK government statistics show that since the bombing of Yemen began in 2015, the UK has licensed £4.7 billion worth of arms to Saudi Arabia, including:
£2.7 billion worth of ML10 licences (Aircraft, helicopters, drones)
£1.9 billion worth of ML4 licences (Grenades, bombs, missiles, countermeasures)
Andrew Smith of Campaign Against Arms Trade said: The Saudi dictatorship has one of the worst human rights records in the world, and cannot be trusted to investigate itself for abuses. It has shown this through its decades of repression against Saudi people, and through the terrible humanitarian catastrophe it has inflicted on Yemen.
We hope that the latest allegations can serve as a turning point. By arming and supporting the Saudi regime the UK government has been totally complicit in its atrocities. It's time for Theresa May to take a stand and finally end the arms sales."
Andrew Smith, Campaign Against Arms Trade
Tel: 020 7281 0297/ 07990 673232