British Jews are speaking out on Israel. Will the progressive community have our back?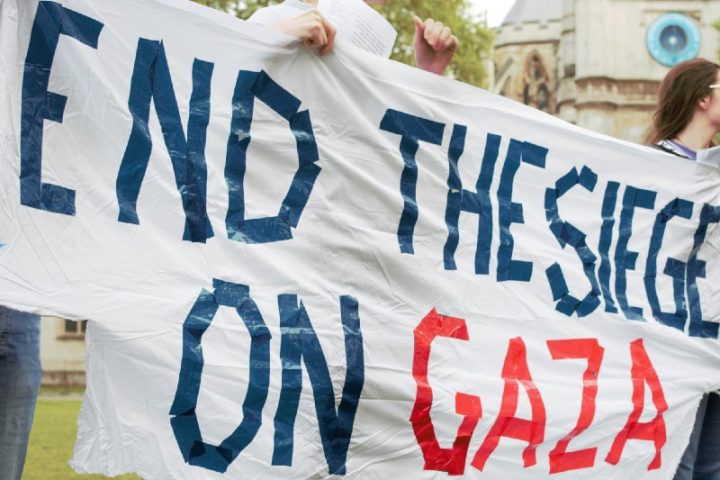 We expected attacks on anti-occupation voices by Britain's Jewish communal leaders. Now our progressive Jewish institutions are turning their backs on us when we need them most.
By Emily Hilton
There is a reason the establishment has come down so hard on those who publicly mourned the Gaza dead: they know that we are a threat to their power. The handling of this incident has brought to light the weakness and cowardice of Jewish communal leaders in supporting their members, especially among the progressive movements. Morris-Evans was a target of vicious, misogynistic attacks from far-right activists, yet MRJ's decision to discipline her suggests that they are more interested in placating the worst elements of our community than supporting a young woman who dared to show compassion, empathy, and humanity towards Palestinians.
The former Chair of the Jewish Leadership Council Sir Mick Davis and the Senior Rabbi for the Reform Movement Laura Janner-Klausner have both said that infighting and lack of civility over Israel will tear us apart, eventually forcing young Jews out. But this is only part of the story. Our communal leaders are declare loudly to young Jews that we are not welcome in these spaces. We expect this kind of treatment from centrist and right-wing Zionist organizations and youth movements, which is precisely why many of us are progressive Jews in the first place. Now is the moment for the Reform movement and other progressive leaders to show us that they have our backs.
Emily Hilton is an anti-occupation activist living in London. She is fellow of the Center for Jewish Nonviolence and a founder of Na'amod: British Jews against the Occupation.