Dozens of elected officials from various political groups have signed a document in support of ICAN's campaign to promote the entry into force of the UN Treaty on the Prohibition of Nuclear Weapons.
The executive director of ICAN, Beatrice Fihn, who will visit Madrid from 26 to 28 June, will participate in various events: in the Congress of Deputies, in the Madrid City Council and in the Complutense University UCM. It will also have meetings and working groups with civil society and pacifist and nonviolent collectives to coordinate future actions.
In the Congress of Deputies on the 27th Beatriz will receive the signatures of dozens of deputies from various Parliamentary Support Groups to ICAN. There will also be support from regional parliamentarians, as well as mayors and councillors. This action promoted by Mundo sin Guerras y sin Violencia Spain (World without Wars and Violence), as a member of ICAN, is a first step, to be later extended to other countries.
Hours later, in the Paraninfo of the Complutense University of Madrid, Mrs. Fihn will give a lecture on the situation of the Treaty on the Prohibition of Nuclear Weapons, which has opened an important opportunity at the international level. She will be accompanied by the Rector of the UCM Carlos Andradas and Federico Mayor Zaragoza of the Fundación Cultura de Paz. Admission to the conference is free (prior registration is required).
On the 28th Beatrice Fihn will be received by the Mayor of Madrid, Manuela Carmena, with whom, among other topics, she will discuss the participation of ICAN in the next "II Forum on Urban Violence and Education for Coexistence and Peace", scheduled for the 5th to the 8th of November 2018, in Madrid.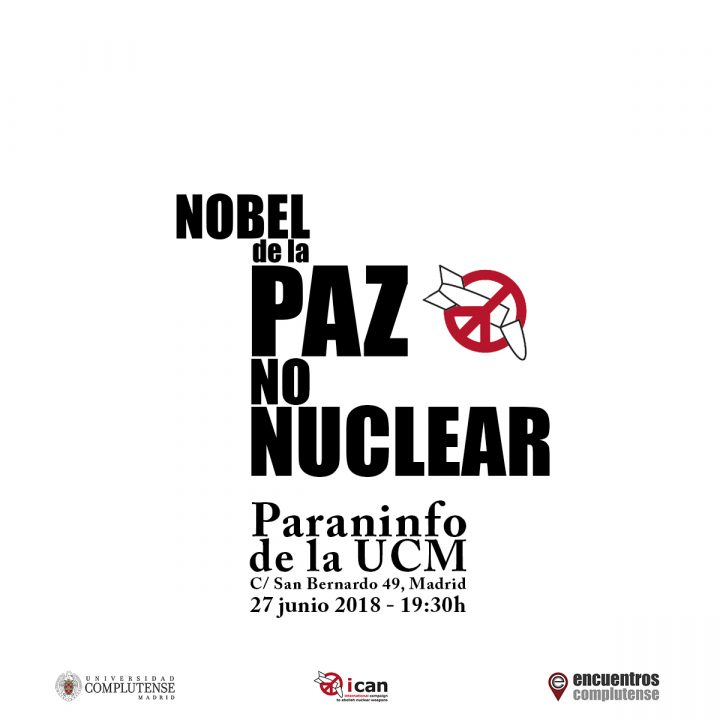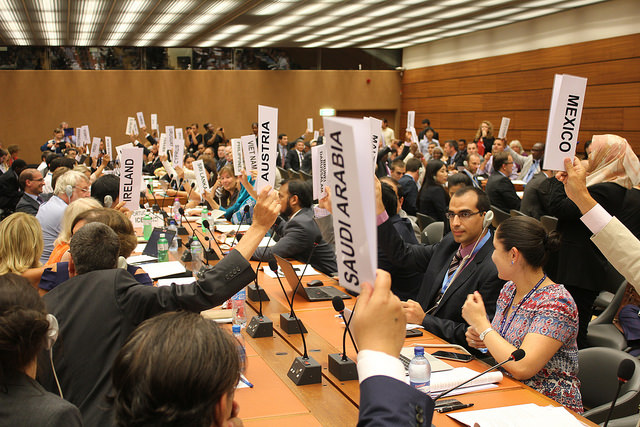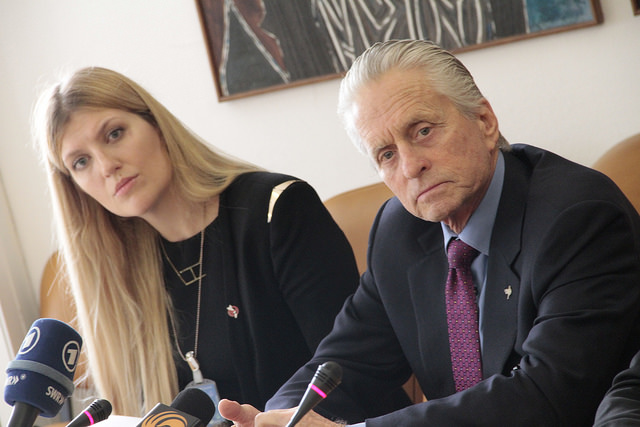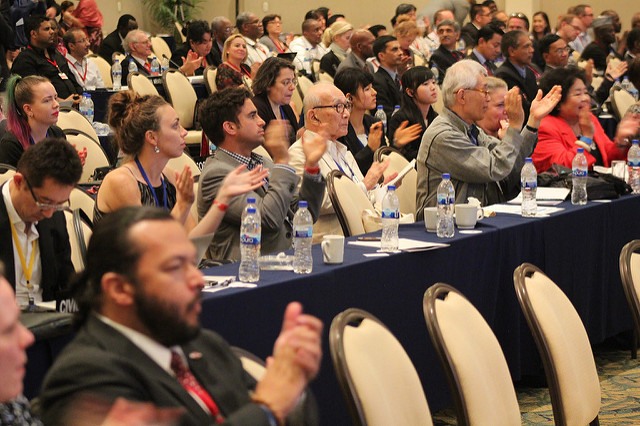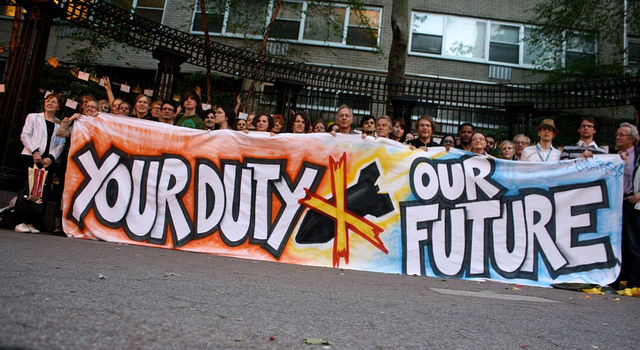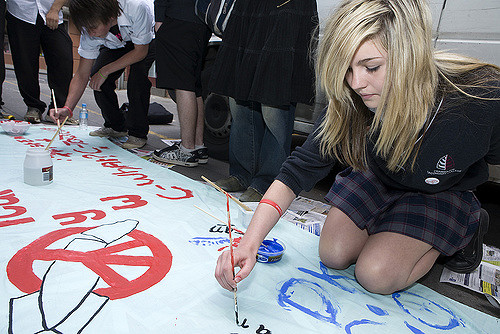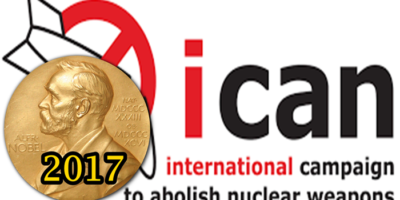 ICAN The International Campaign to Abolish Nuclear Weapons is a coalition of non-governmental organizations from 100 countries promoting the implementation of and adherence to the UN Treaty on the Prohibition of Nuclear Weapons. This historic agreement was approved in New York on July 7, 2017.
ICAN began in 2007, inspired by the success of the Campaign to Ban Anti-Personnel Mines, which had been very successful in negotiating the Anti-Personnel Mine Ban Convention (the Ottawa Treaty), and now brings together more than 460 member NGOs.
Since its founding, ICAN has worked to build a powerful global movement of public support for the abolition of nuclear weapons. By involving a diverse range of groups and working together with the Red Cross and like-minded governments, they have helped reorient the debate on nuclear weapons and advance their elimination.
It received the 2017 Nobel Peace Prize for his work in "drawing attention to the catastrophic humanitarian consequences of any use of nuclear weapons" and for his revolutionary "efforts to achieve a treaty-based ban on such weapons".
Translated from Spanish by Pressenza London