End families separation. Protests all over the world
This post is also available in: Italian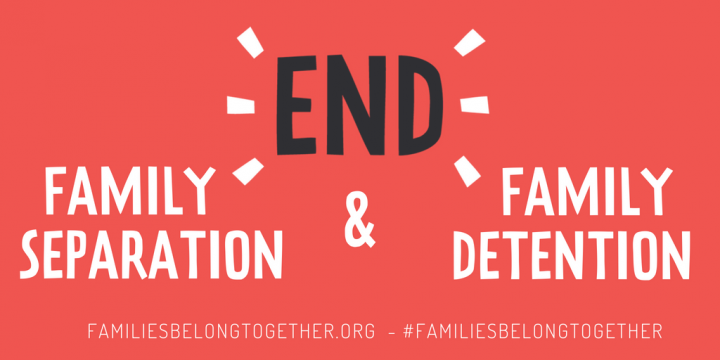 Protests are spreading in the US and all over the world to tell Donald Trump and his administration to stop separating immigrant kids from their parents.
On Thursday, June 28th, Women's March and partners  are organizing a mass civil disobedience in Washington, D.C., to "demand the safety and freedom of immigrant families and children and an end to this administration's zero-tolerance policy, that automatically criminalizes undocumented immigrants and tears families apart".
On Saturday June 30 Families Belong Together!  announces rallies in Washington, D.C. and around the country to say that families belong together—and free.
Events are being organized in these days all over the world. Here is a list, update daily:
21 June –  Ireland, Dublin
22 June, Berlin, Germany
22 June, Palmy, New Zealand
24 June, Lyon, France
28 June,  Washington D.C
30 June –  Museumplein, Amsterdam.
30 June, London, UK
30 June, Berlin, US embassy
30 June, Rome, Italy
30 June, London, Ontario, Canada
30 June, Ottawa, Canada
30 June, Toronto, Canada
30 June, Victoria, B.C., Canada
30 June, Sydney, Australia
1 July, Dunedin, New Zealand
Meanwhile the U.S. military is preparing to house up to 20,000 immigrant children on military bases in Texas and Arkansas. A Pentagon spokesperson said the bases would house "unaccompanied alien children" but other reports suggest the bases might be used to indefinitely hold entire families following President Trump's executive order ending the separation of children from their parents at the border. On Thursday the Justice Department asked a federal court permission to alter a settlement that limits family detention to 20 days.