Commemoration day of autism in Paestum
This post is also available in: Spanish, Italian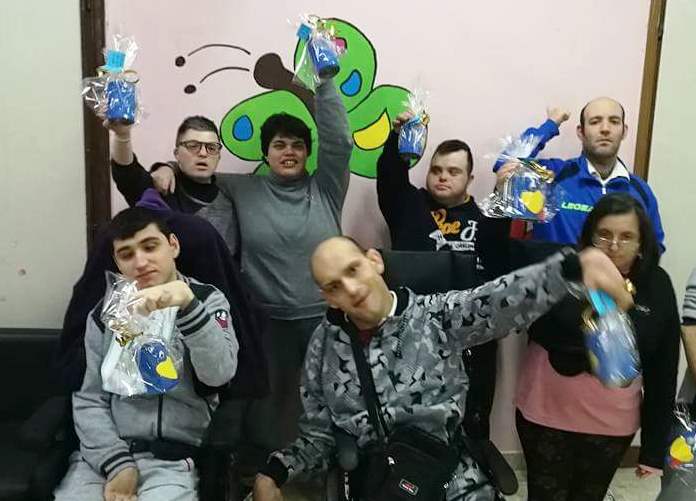 At the 9th of April 2018 a celebration took place in commemoration of the autism spectrum disorder, in the archeological Park of Paestum, a town in Southern Italy. This day is regarded as very important for the staff of the park and people who are victims of this particular disease. Pressenza reporter Lamin Jassey was present.
The director of the National Archeological Museum of Paestum, Gabriel Zuchtriegel, explained, what is an autism spectrum disorder:
"Autism spectrum disorder refers to a range of conditions characterized by challenges with social skills, repetitive behaviors, speech and nonverbal communication, as well as by unique strengths and differences. As we now know, there is not one autism but many types, caused by different combinations of genetic and environmental influences."
Zuchtriegel, who is also the managing director of the archeological Park of Paestum, opened the celebration, and presented the project of the Ministry of Cultural Heritage and Tourism "Comics in museums", a series of graphical novels, designed for museum education: "This project wants to start a new dialogue between students and museums. The initiative stems from the desire to introduce the collections of Italian museums to young people through an unprecedented language, such as the art comics." Cartoonist and set designer Maurizio Piraccini, with the pseudonym Dr. Pira, drew the comics for the archaeological Park of Paestum.
Giovanna Celia, director of didactic at the International Centre for Psychology and strategic Psychotherapy in Salerno also talked about the term "spectrum" which reflects the wide variation in challenges and strengths possessed by each person with autism "The autism's most obvious signs tend to appear between the age of 2 or 3 years. In some cases it can be diagnosed as early as 18 months. Some developmental delays associated with autism can be identified and addressed even earlier."
Another speaker, Renate Florimote, head of the technical school of Focaccia, emphasized that autism urges parents with concerns to seek diagnosis without delay, as early intervention can improve outcomes.
The Centre for Disease Control and Prevention in the USA estimates autism's prevalence as 1 of 68 children in the USA. This includes 1 of 42 boys and 1 of 189 girls. An estimated 50 000 teenagers with autism become adults and lose school-based autism services each year. Around one third of people with autism remain nonverbal and around one third of people with autism have an intellectual disability. Finally certain medical and health issues frequently accompany autism, including gastrointestinal disorders, seizures, sleep disturbances, attention deficits and hyperactivity disorder, anxiety and phobias.