100+ Rally to Support Gothamist Journalists Fired for Unionizing
This post is also available in: Italian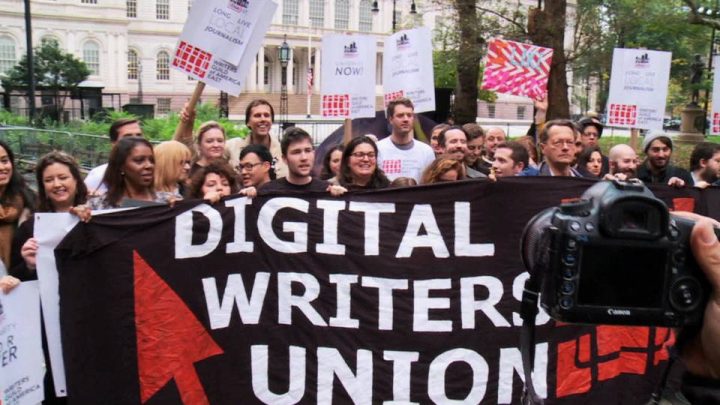 In New York City, more than 100 people protested against billionaire Joe Ricketts's decision to shut down the news outlets Gothamist and DNAinfo, one week after the newsrooms voted to unionize.
Emma Whitford: "My name is Emma Whitford. I've been—I had been at Gothamist for two-and-a-half years. Yeah, we voted to unionize by an incredible margin. I mean, the unit was 27 reporters and a few editors, and we voted for the union 25 to two. I also think it's really important to clarify that we had not issued a single demand, when this shutdown happened, and I think there was a lot of effort on behalf of management to be like, 'Oh, because you guys want to unionize, you want to like bankrupt the company.'"
Meanwhile, a new media outlet—Gothamist in Exile—has surfaced and begun covering local news stories, including today's elections – there are significant mayoral races in Atlanta, Boston, Charlotte, Minneapolis, New Orleans, Pittsburgh, Seattle and New York City – as well as special state senate elections in Seattle and two governors' races in Virginia and New Jersey –  and the acquittal of NYPD Officer Wayne Isaacs on charges of murdering an Afro-American, Delrawn Small, in 2016.