A huge march took place on Sunday in front of the Reichstag building in Berlin to protest against hatred and racism in Parliament, while the recently elected legislators of the nationalist and anti-immigrant party, Alternative For Germany, prepare to take up their seats.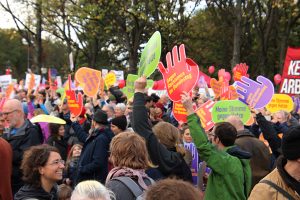 The new parliament will have its first session on Tuesday 24th of October.  The 709 legislators include 92 from Alternative for Germany (AfD by its German initials) which won 12.6% of the votes in last month's elections.  It's the first time that AfD is present in the federal government.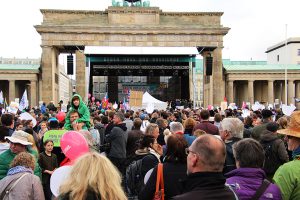 The march set out from the Brandenburg gate and ended at the Reichstag, the headquarters of the German parliament.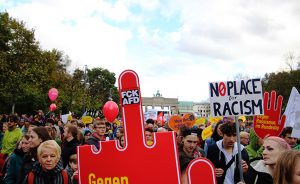 Marchers carried signs such as "Humanity First", "Stop the AfD", "No Place for Racism" and "My heart beats for diversity".