A week of blockades and protests begin in East London to stop the set-up of the DSEI arms fair
This post is also available in: Spanish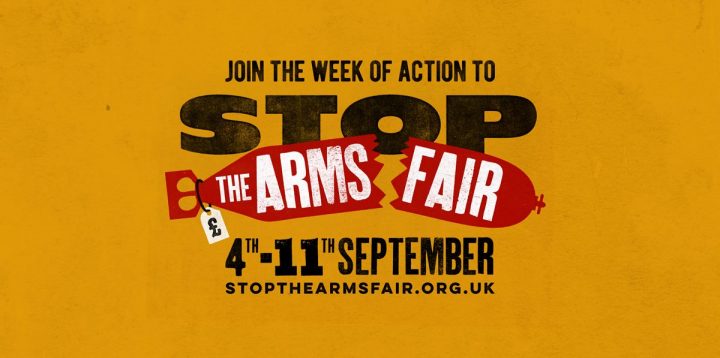 Andrew Smith of Campaign Against Arms Trade said: "Thousands of activists and campaigners from across the UK will be outside the Excel Centre this week. We will be united by our opposition to one of the biggest arms fairs in the world."
There will be blockades, actions and protests at the main entrances to DSEI all week, with a separate theme every day to highlight the deadly consequences of the arms trade. The week of action has been called by the Stop the Arms Fair network (which CAAT is part of).
There will be other actions happening during the week of DSEI, including Art the Arms Fair, a major art exhibition in London with art submitted by hundreds of artists, and Arming the World, a series of theatrical performances taking place across London.
The list of countries in attendance will not be published until closer to the event, but past events have included military delegations from a range of abusive regimes. These include Saudi Arabia, Pakistan, Kazakhstan, Egypt, United Arab Emirates, Afghanistan and Bahrain.
Andrew continued: "DSEI will bring many of the world's most appalling regimes together with the biggest arms companies. Right now UK fighter jets and bombs are playing a central role in the destruction of Yemen; what will be the next atrocity they are used in? War, repression and injustice are fuelled by events like DSEI. It's time to shut it down for good."