Jeremy Corbyn wishes Eid Mubarak to the Muslims
This post is also available in: Italian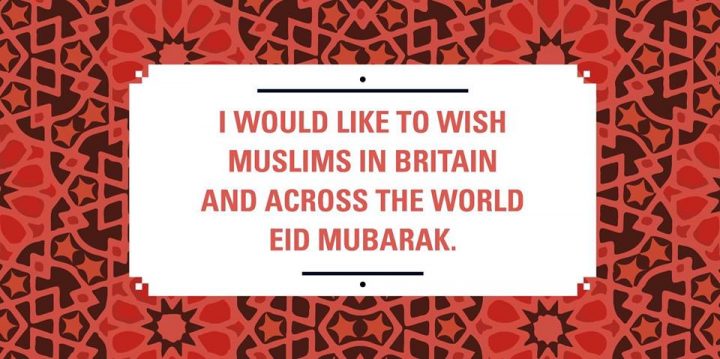 The Muslim festival of Eid-al-Adha, also known as the Feast of Sacrifice, honors Prophet Abraham's sacrifice of his son Ishmael, as an act of submission to God's command and marks the end of the Hajj pilgrimage to Mecca. This year the celebration has started in the evening of Thurday 31 August and will end in the evening of Monday September 4.
Eid Mubarak is the traditional Muslim greeting reserved for use on the festivals of Eid al-Adha and Eid al-Fitr (that marks the end of the month-long fast of Ramadan).
In his Facebook page British Labour leader Jeremy Corbyn used the opportunity to express a message opposed to the current, worrying wave of Islamophobia.
I would like to wish Muslims in Britain and across the world Eid Mubarak.
During Hajj, the Muslim pilgrimage, Muslims from all over the world to come together to pray for humanity, to reflect on themselves and to commemorate the Prophet Ibrahim.
Today, Muslims remember this story by carrying its message with them. A message of compassion for those less fortunate and of sharing what we have with others.
These values are more relevant today than ever. We must come together in our communities and as a society to draw strength from our shared humanity.
This year, I have travelled across the country and visited many mosques. I have seen the work Muslims are doing in their communities; volunteering in foodbanks and community centers, and supporting the families of Grenfell Tower. That is the true spirit of Eid.
From myself, and on behalf of the Labour Party, I wish you Eid Mubarak.