This post is also available in: Spanish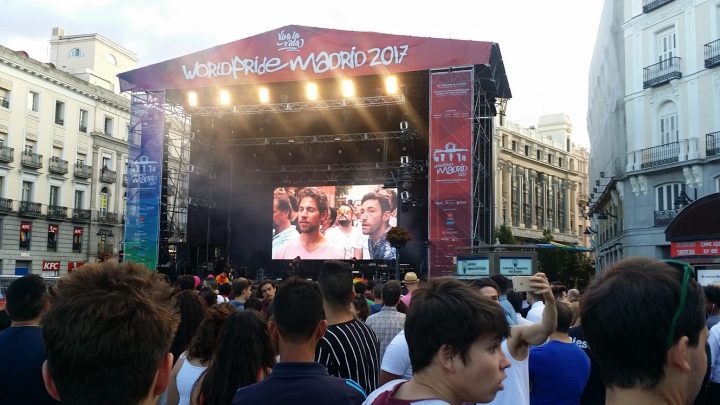 From the 23rd of June to the 2nd of July, Madrid hosts World Pride, the world's most important event for the LGBTI community.

The celebration coincides with the 40th anniversary of Spain's first ever LGBT pride march.

On Saturday, 1st of July, the Pride March takes place.  It will start from Atocha train station and end in Columbus Square.
The city has outdone itself in preparing for this party and is receiving visitors with the slogan "Whoever you love, Madrid loves you".  It's expected that more than one and half million people will take part in the march/parade this afternoon.
There are shows and activity zones in different squares (such as Puerta del Sol, Puerta de Alcalá, Plaza de Pedro Zerolo, etc) and streets.  A large part of the city centre is blocked off to traffic to make way for the celebrations.
The programme is diverse and goes from an analysis of human rights and the LGBT collective in the Autonomous University, for example, to sporting activities, children's games and performances in different places.
Hundreds of thousands of people from all over the world have come to Madrid to participate in this protest party.  You only have to walk down any street in the city centre, the coffee shops, museums… in order to see the magnitude of the event.
The local and regional government have been enthusiastically involved, as have all the political parties which didn't want to miss out on the chance of walking with the banner at the front of this afternoon's march.