Donald Trump's policy on immigration defied in court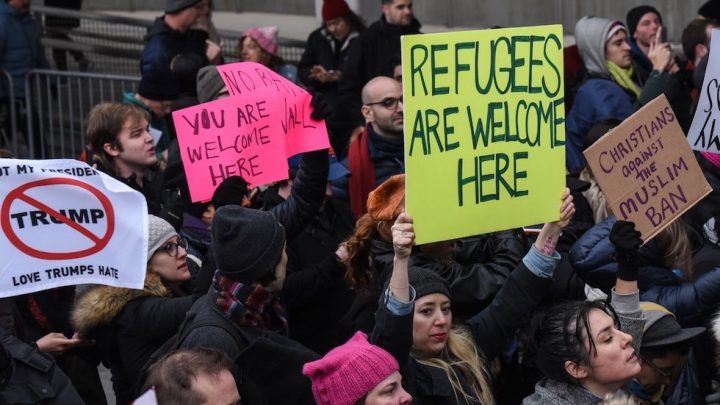 In a stunning reversal, two federal government agencies Saturday made separate announcements that for now halt implementation of President Trump's travel ban against people from seven majority Muslim countries and refugees worldwide. The announcements from the State Department and Department of Homeland Security came after a federal judge in Seattle Friday issued a nationwide ruling that temporarily halted an order blocking travel for visa holders from those countries and suspending the refugee program. The State Department said it would reverse visa cancellations for those affected by the ban. A Homeland Security spokeswoman said the agency would follow the orders of US District Judge James Robart in Seattle even as the Trump administration vowed to fight it in court.
A federal appeals court on Sunday ruled that President Trump's controversial immigration order will remain suspended for the time being, allowing those previously banned from coming to the United States at least another day to get here. The decision by the U.S. Court of Appeals for the 9th Circuit preserves a lower judge's order to temporarily halt the ban — and based on a schedule the court outlined, the stop will remain in place at least until sometime on Monday. The Justice Department said it would not elevate the dispute to the Supreme Court before that.