This post is also available in: Greek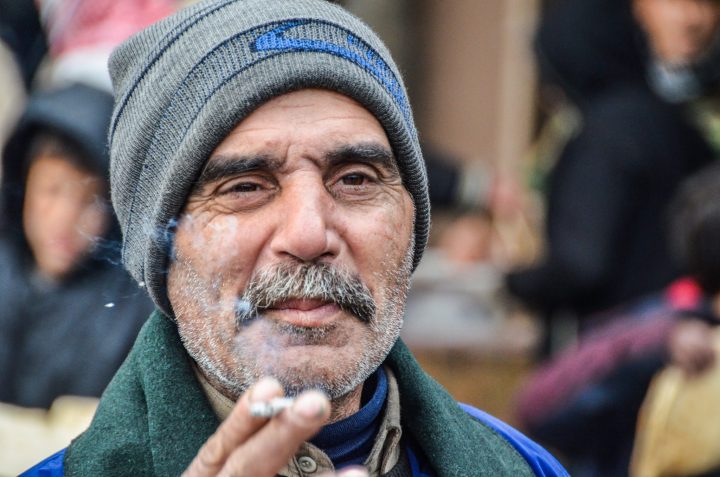 Just out of 4,5 years of occupation hell  – Photo story # 4
By Jan Oberg
Unique photos from Eastern Aleppo in Syria when it was finally liberated on December 11-12, 2016.
The people you see here have just come out to freedom from 4,5 years of the occupation by what can be called RIOTs – Rebels-Insurgents-Opposition-Terrorists – mostly the latter and most of them with some kind of support by NATO countries.
Western media, politics and humanitarian organisations focus on the victims from Eastern Aleppo who left to RIOT territories elsewhere, such as Idlib, after the liberation – family members and supporters of the occupiers.
That's not the whole truth about Eastern Aleppo.
They conveniently ignore the tens of thousands of other Aleppians: Those who were happy beyond words to see all of Aleppo back under the control of the Syrian government.
These are the people in this photo story.
They are among the 13 million Syrians who, according to the UN in Syria, are in need of humanitarian assistance – thanks to U.S. – non-UN – sanctions since 1979 and thanks to the war since 2011.
They too need and deserve the world's attention and help. All of them and not just the politically chosen few.
Until the immense historical significance of the liberation of Aleppo is understood much better by many more and the biased Western media coverage has changed, TFF will continue to highlight important but hidden dimensions of the conflicts in Syria.
Because peace will be impossible within the present dominant Western narrative and discourse.
And given the incomprehensible suffering of the Syrian people and the destruction of their society since 2011 possibilities for peace – rather than war – should occupy everyone with a human heart.
If you agree, please use the hashtag on social media: #keepfocusonaleppo