Trump Issues Support for $3.8 Billion Dakota Access Pipeline
This post is also available in: Italian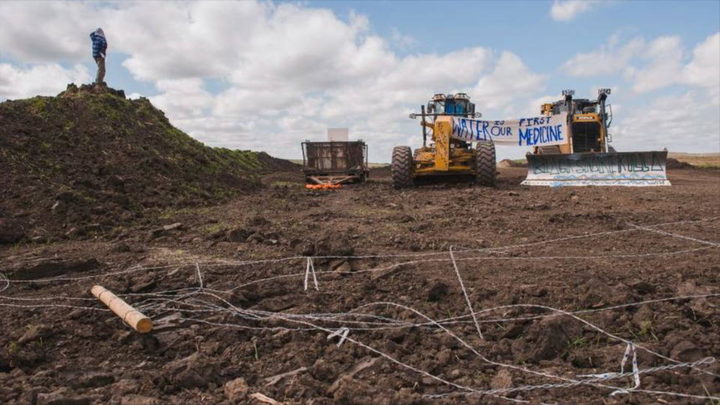 Donald Trump has expressed his support for the completion of the $3.8 billion Dakota Access pipeline, which has faced months of resistance from the Standing Rock Sioux, representatives from more than 200 indigenous nations from across the Americas and thousands of non-Native allies.
In a communications briefing, Trump's transition team said his support for the pipeline "has nothing to do with his personal investments." As of 2015, Trump had between $500,000 and $1 million invested in the pipeline company, Energy Transfer Partners, although Trump spokesperson Hope Hicks recently claimed Trump has sold off his shares in the company.
This comes as North Dakota Governor Jack Dalrymple continues to back away from attempts to force water protectors to leave the main resistance camp, now saying authorities will not stop and fine people carrying supplies to the site. The governor says his recent executive order declaring the land an evacuation area sought only to warn people about the cold. In response, the Standing Rock Sioux said, "The Governor of North Dakota and Sheriff of Morton County are relative newcomers [here]. It is understandable they would be concerned about severe winter weather."
The first of a group of as many as 2,000 veterans have begun to arrive at Standing Rock in North Dakota, where they say they'll serve to form a "human shield" around the water protectors to protect them from the increasingly violent police crackdown.