Catherine, on her way towards the light
This post is also available in: Spanish, French, Italian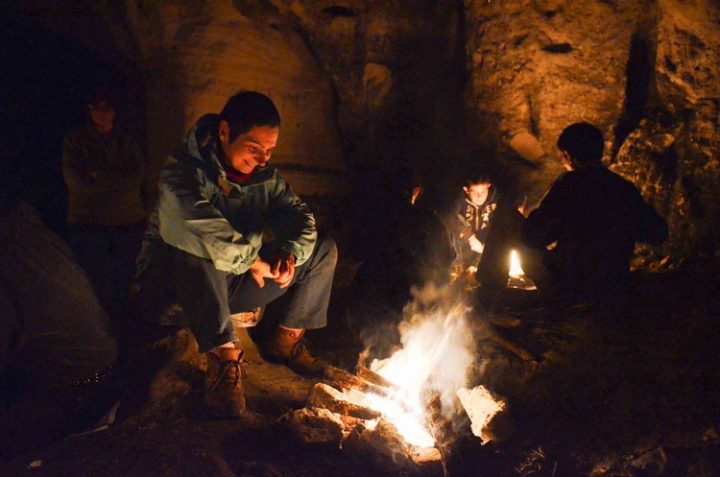 On the 24th of November, 2016, our dear friend Catherine lost her final battle against her illness and left us for other spaces, other times and other wavelengths.
Catherine started to participate in Pressenza by translating articles.  She was a passionate translator, translating from Spanish.  Translators know full well that to translate is a bit like writing a new text, they are the beings who build bridges between different worlds.
The days passed, then months and then one day she said to us, "That's it, I'll launch myself.  I want to write."  We celebrated that moment.  We thanked life because the novelty wasn't just the fact that she wrote her own articles, but that she realised that she wanted to do it, to value it, to develop it, and above all, to learn to love it.
She has gone in good conditions with her friends around her.  Her couple, Denis, accompanied her with a ceremony to help her head towards the light.
Catherine always thanked the ambit.  "Pressenza gives me wings."  Her last article published on the 14th of October was the most read in Pressenza in French that month.  She laughed about it and she's still laughing.
She bought a ticket to participate in the International Peace Bureau World Congress in Berlin at the beginning of October, because she wanted to feel the international Pressenza ambit.  The doctors wouldn't let her travel.  Through what we told her, the articles and pictures that we sent, she nevertheless experienced the event through the filter of our registers.
Finally, she said to us, "Pressenza is in my heart for ever, but I must give in to the evidence: I don't have any more energy to surpass the resistances, even if I have regular ideas for articles.  It's difficult, but it's more coherent to say goodbye to this beautiful adventure.  The best is still to come, for all of us."
Siloists around the world mark today her departure with ceremonies of Wellbeing and Death.
May those who do not feel the presence here of another life, separate from the body, consider that although death has paralysed this body, the actions they carried out will continue to act, and their influence will never end. This chain of actions that was set in motion in life cannot be stopped by death.  How profound it is to meditate on this truth, even though we may not completely comprehend the transformation of one action into another!
And, may those who feel the presence of another separate life, consider that death has only paralysed this body, that the mind has once again triumphantly freed itself, opening its way towards the Light…
Whatever our views, let us not weep for this body. Rather, let us meditate on the root of our beliefs, and a gentle and silent joy will reach us…
Peace in the heart, light in the understanding!
So, we won't cry, rather we allow ourselves to feel a soft and profound joy, and we give thanks for having had the privilege of counting on Catherine's presence among us.