The assembly in front the Mark Hotel, is asking President Mauricio Macri to free Milagro Sala  and others Argentinian political prisoners.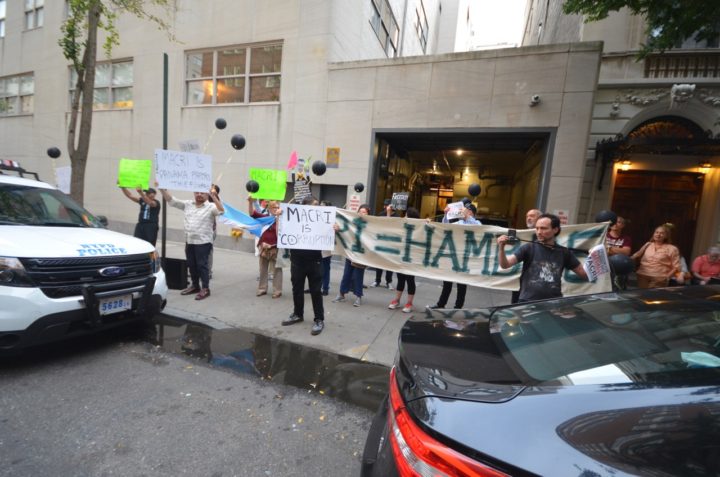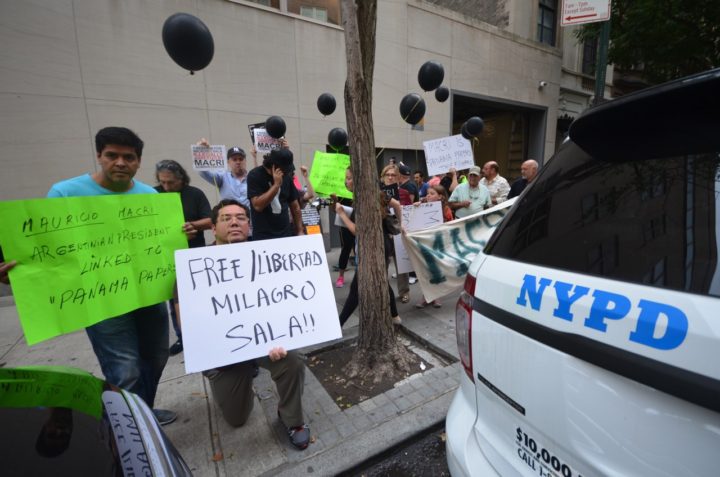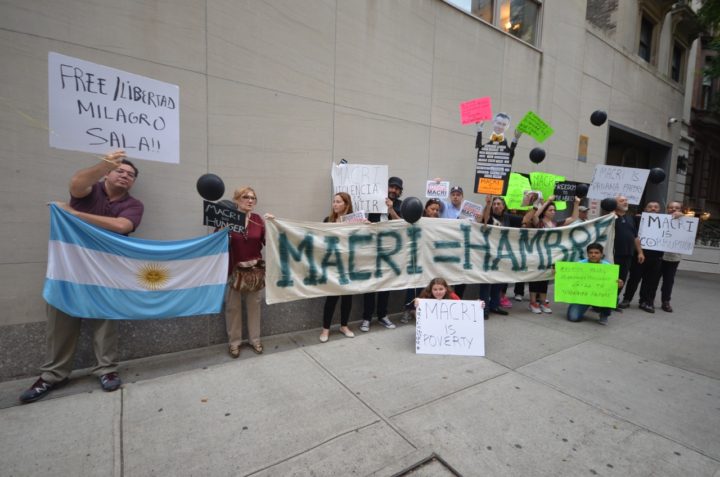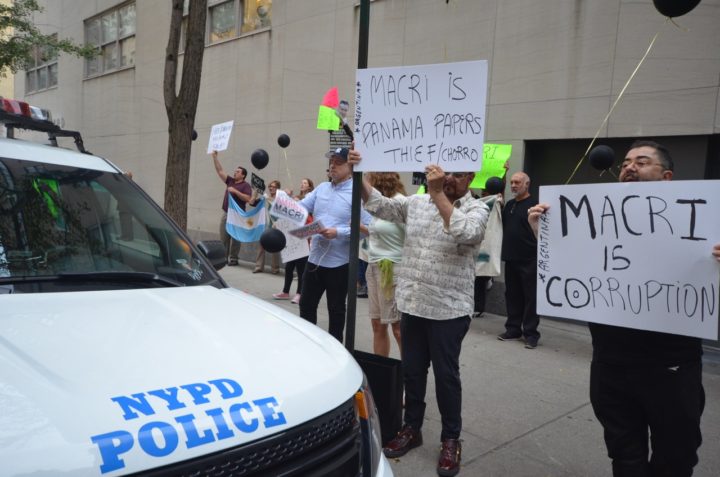 Milagro Sala is a leader of the Tupac Amaru neighborhood association, part of the Association of State Workers (ATE) of Jujuy, and a leading figure in the Movimiento piquetero of Argentina. On January 16, 2016, Sala was arrested on charges of fraud and criminal conspiracy in with her alleged embezzlement of ARS $30,000,000 intended by the government to help the poor.
Human rights groups in Argentina have demanded for her release, a call echoed by Amnesty International which has said Sala "is being criminalized for peacefully exercising her rights to freedom of expression and protest".