Little progress for South Africa's miners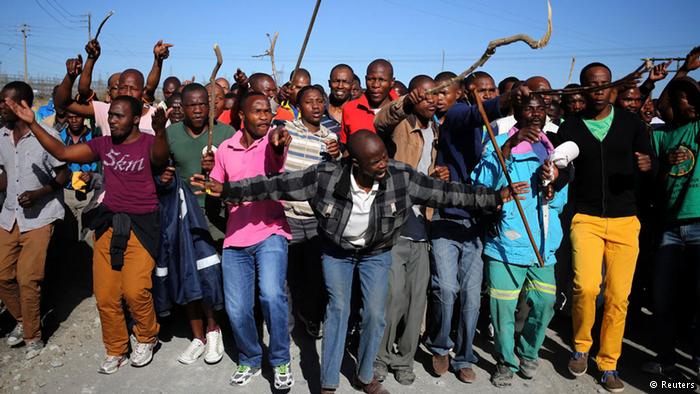 Four years ago today, the Marikana massacre shook South Africa. Police officers shot 34 workers dead and injured 78 others during a protest. DW asked governance expert Gareth Newham what has changed since then.
DW: Why has so little changed as far as the miner's living conditions are concerned?
Gareth Newham: I think there is a number of reasons. One of them has been the reduction of mining activity in South Africa. A large number of miners have been retrenched in recent years. The profitability of these mines has declined in recent years and they have been squeezed financially to some extent. On the other hand, I think the government has not done enough to hold them accountable for the promises they've made on the basis of which they were given mining licences. read more