Germany, UN push for new Syria peace talks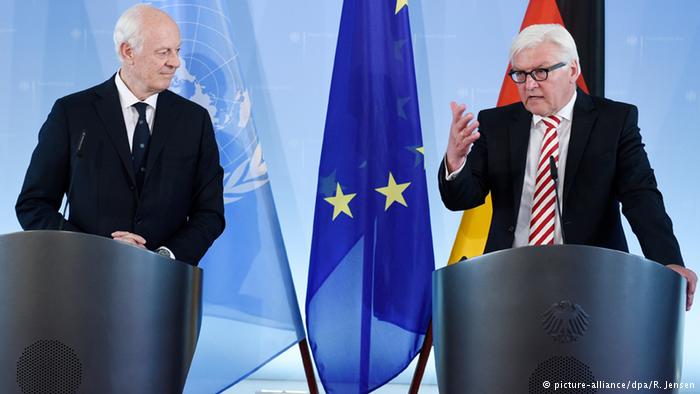 German Foreign Minister Steinmeier and UN Special Envoy Staffan de Mistura are attempting to reinvigorate peace talks between warring factions in Syria. A new round of talks could begin as early as August.
"The current situation in Syria is anything but satisfactory," said German Foreign Minister Frank-Walter Steinmeier said in Berlin on Friday. He pointed to conditions in Aleppo and the fact that it has been impossible to restart the stalled Geneva peace talks.
"We will never attain a lasting ceasefire without a corresponding political process," emphasized Steinmeier. He exchanged thoughts on the chances of doing so with Staffan de Mistura, reed more