Continued violence by military not an answer in Kashmir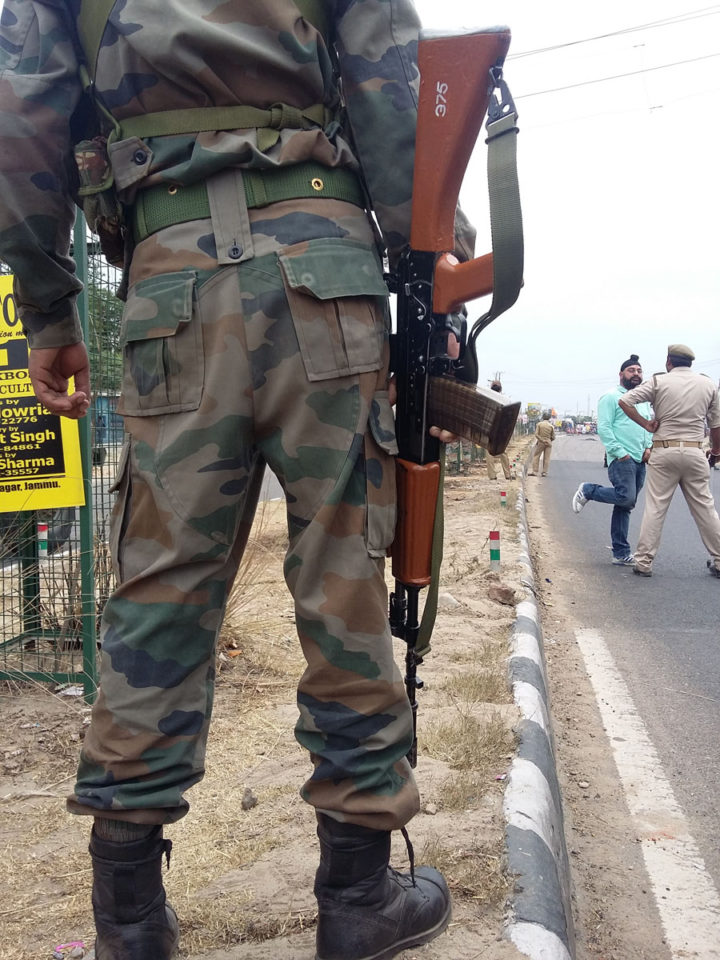 The death toll now stands at 19 on Monday 11, July 2016, after the weekend's military onslaught on civilians in Indian-administered Kashmir with the crackdown on the processions of mourners and protesters. Kashmiris meanwhile lament about the lack of international condemnation or indeed any sympathy from the sub-continent about the violence that is being so heavy handedly meted out on to them.
By Sunday evening, authorities had also recorded at least 200 injured after police and paramilitary troops opened fire on tens of thousands of Kashmiris who had taken to the streets to pay homage to slain rebel leader Burhan Wani, who was killed on Friday. His killing prompted mass funerals and demonstrations against India rule.
Mirwaiz Umar Farooq, Imam of Srinagar's Jamia mosque and leader of a faction of the All Parties Hurriyat Conference, said to the press that the lack of condemnation from outside the immediate region proved that Kashmiri is far from anyone's cares.
"No political party or institution has condemned the violence because they don't feel the need … they are so disconnected from this place," Farook said from his home in Srinagar, where he has been under house arrest since Friday.
Gautam Navlakha, from the People's Union for Democratic Rights (PUDR) based in Delhi, an independent entity and not affiliated to any political party or organisation, described the silence from India's civil society over the events of the past three days in Kashmir as particularly problematic.
"There seems to be a conflation between extremism and the Kashmiri right to self determination. People seem to reduce all dissent in Kashmir to radical Islam, but the situation in Kashmir is different," Navlakha, a human rights activist based in Delhi, said to the media. "They don't realise that the hearts and minds of the people there are not with India in this, it's a fact," he added.
Jammu and Kashmir is a hub of violent conflict and has been ever since partition of the sub-continent in 1947. Further, both India and Pakistan are nuclear states and have fought three wars over Jammu and Kashmir. Tensions and unresolved grievances around these historic disputes continue to feed wider regional instability and according to aware commentators the ongoing instability in Afghanistan also has the potential to fuel violence within Kashmir. The conflict in and around the disputed regions of Jammu and Kashmir has its roots in its 'independence' in 1947, when British India was divided between India and Pakistan.
There are few channels for the varied populations of Jammu and Kashmir to be included in formal peace process talks yet what is needed is greater participation by the people of the place itself, complementing efforts at governmental level.
According to Dilnaz Boga, an independent journalist based in Mumbai interviewed by Al Jazeera, no condemnation from the world's powers is likely to be forthcoming – given India's relationship with the United States, France, Israel and United Kingdom in the so-called war against terror.
The problem is rooted in a lack of understanding and censorship over the story of Kashmiri resistance, she said. "If people knew how India has denied them their rights, people will realise that this is a political problem needing a political solution," she said.