Westinghouse go-ahead opposed by Indian villagers to be displaced by reactors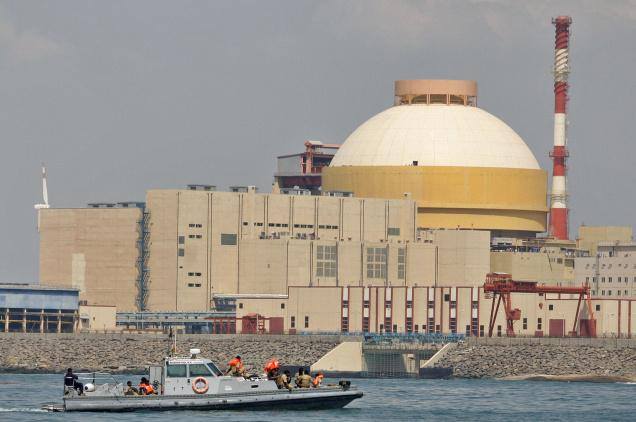 Residents of Ranasthalam in Srikakulam district, in Andhra Pradesh, where nuclear six reactors with a total capacity of 6,000 MW are to be built, are up in arms over the government's land acquisition for the project – Speed News Desk published 10 June 2016.
Announced on Tuesday while Prime Minister Narendra Modi's was in Washington, the project has made villagers who are likely to be displaced demand higher compensation in exchange for their homes, while those in neighbouring areas are demanding a payout in view of potential nuclear hazards, says the Hindustan Times.
The project will be constructed by Nuclear Power Corporation of India Limited in a technical collaboration with US company Westinghouse Electric after the contract is finalised in June next year. It was originally meant to be carried out in Gujarat, but opposition to land acquisition forced the government to shift the reactors to Andhra Pradesh.
"The first two reactors will come up in the next five years and thereafter, one reactor will be built every year," said GV Ramesh, chief project engineer at NPCIL.
The nuclear reactors are meant to augment the national power grid, but for Ranasthalam locals, it is a frightening prospect as the project will need 2,071 acres of land which means 1,983 families in five villages will be displaced.
State revenue officials had completed their land acquisition survey earlier this week. According to Srikakulam revenue divisional officer B Dayanidhi, "Of the total extent of land, 1,470 acres belongs to the government but was assigned to local farmers. Another 600 acres belong to private individuals. The land acquisition notification will be issued soon after the completion of the social impact assessment of the project."
The displaced villagers will be compensated with about Rs 13-14 lakh per acre. But the villagers are demanding more.
"The government has offered to pay Rs 25 lakh per acre to the people who are getting displaced by the international airport coming up at Bhogapuram in Vizianagaram district, which is hardly 20 km away. Why can't we be given the same amount?" asked Rama Rao, a resident.
For Ravi Kiran of Ramachandrapuram who will lose 20 acres, even Rs 25 lakh per acre is pointless. "My poultry farm in the area fetches me Rs 24 lakh a year, besides another Rs 3 lakh from coconut plantation in seven acres," he said.
Added Suri Babu, a Kovvada farmer: "I have no other means of livelihood if they take away my land. They have to pay me good compensation."
Residents of 42 villages within five km of the proposed plant are also demanding compensation given the possible hazards of having nuclear reactors in the neighbourhood. Former union energy secretary and anti-nuclear power activist EAS Sarma said: "There are several issues such as extent of radioactive emissions, pollution to be caused by nuclear dust, and the impact of effluents on fish and groundwater."
==================================
SOUTH ASIANS AGAINST NUKES (SAAN):
An informal information platform for activists and scholars concerned
about the dangers of Nuclearisation in South Asia
http://s-asians-against-nukes.org/