"Silo: A spiritual path" selected at Near Nazareth 2016 Film Festival, Israel
This post is also available in: Spanish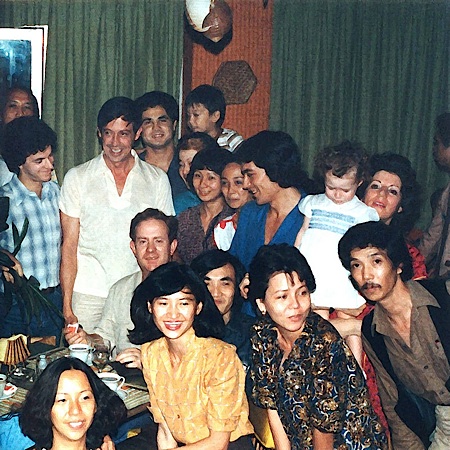 SILO A SPIRITUAL PATH gains recognition in the Middle East in May receiving an Official Selection at the Near Nazareth 2016 Film Festival in Arufa, Israel.
The festival serves to strengthen mutual understanding and friendship between the peoples of the world and is making history by introducing films with important themes through  cooperation with movie directors, producers and movie lovers from around the world.
Silo a Spiritual Path was selected in the documentary category and the festival runs from May 17 to May 31. The official selections will compete for five awards at the end of the festival period.
Silo, a Spiritual Path, tells the inspirational story of Mario Rodriguez Cobos, a revolutionary from Argentina who overcame censorship and persecution to propose a radical system of self-realization leading to nonviolent social change. It speaks powerfully to today's generation working for social justice and human rights.
Winner of two awards in March 2016: the Accolade Global Film Award and the Hollywood International Independent Documentary Award of Excellence.
You can see a trailer at: https://www.siloaspiritualpath.com
For more information about the Near Nazareth Film Festival Official Selections 2016 visit:  http://nazarethfestival.wix.com/nnfestival#!official-selection/c1a8b
Other Selected films include:
Free from Croatia which follows the path to freedom of a group of people with intellectual disabilities that are locked away in Croatian institutions.
A Queer Country from the United Kingdom. Israel is a country synonymous with war, conflict and religion but is also fast becoming the LGBT capital of the world. This film explores this extraordinary contradiction. It investigates the thriving gay scene in Tel Aviv.
La Troisième Langue from Switzerland examines the Israeli-Palestinian conflict through a wide range of narratives. It centers on a Swiss Jewish theatre director named Dalit Bloch who, after 40 years, returns to her home country of Israel to stage Gottfried Keller's A Village Romeo and Juliet with a mixed group of Jewish and Arab teenagers. As the Swiss novella touches on some common issues arising from today's deeply divided territory, it also paves the way for the documentary's larger preoccupation with peace, reconciliation and tolerance.