Green Party UK platforms human rights abuses in Poland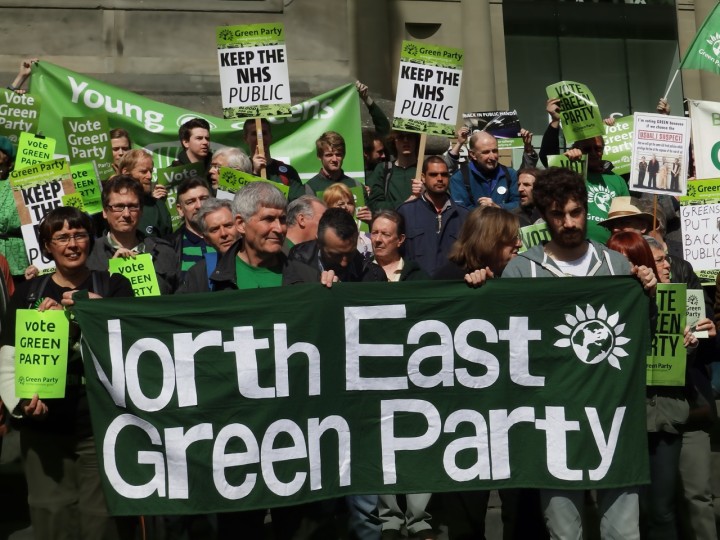 The Green Party and the European Greens stand in solidarity with Polish human rights activists
8 May 2016
The European Green Party and the Green Party of England and Wales are supporting a tour by the Committee of Democratic Defence (KOD).
Michal Chantkowski of the Sunderland Green Party will be chairing a meeting of Polish human rights activists in KOD on Friday 13 September, 16.00-18.00 at Bede Tower, Burden Road, Sunderland, SR2 7EA.
Dr Derek Wall, International Coordinator of the Green Party of England and Wales, said:
"The newly elected Polish government is trampling on the human rights of all Poles but it is especially attacking women and minorities. There is little attention in the UK to their repressive agenda.
"I am very pleased that we are able to host this meeting to open awareness of the situation."
According to the Polish Green Party and human rights activists, the right wing government is seriously threatening democracy, disregarding the law, limiting the free press and pushing for a totalitarian regime.
The Committee of Democratic Defence's manifesto reads as follows:
"Democracy in Poland is threatened. The actions of government, its disregard for the law and customs of democracy, force us to express resolute opposition. We do not want a totalitarian Poland, closed to thinking that is different from the government's orders. We do not want a Poland full of frustration and desire for revenge. We want a Poland for all Poles, equal before the law, with their beliefs, opinions, ethics and aesthetics. We do not agree to the appropriation of the state, dividing Poles into better and worse, or contempt for the 'other'. We do not give our support to views that are detrimental to the principles of democracy and human rights.
"We are committed openly and decisively, to speak out loudly about decency, law and mutual respect, to express this opinion not only at home or on the internet, but also on the streets and squares of our cities and villages – if needs be gathering there to express their opinions and demands.
"We welcome the cooperation of all for whom democratic values are important, regardless of political views and religion. We do not agree with violations of the Constitution and the introduction of an abuse of the mechanisms of democracy, or authoritarian rule.
"Among us are people of different views and political orientation, from right to left, religious people, agnostics and atheists. What unites us is that we are free people and we want to continue to live in our own democratic country, in which nobody will dictate to us how to live and what values to hold."