Scottish nuclear power plant's lifespan extension 'undermines democracy' – Green party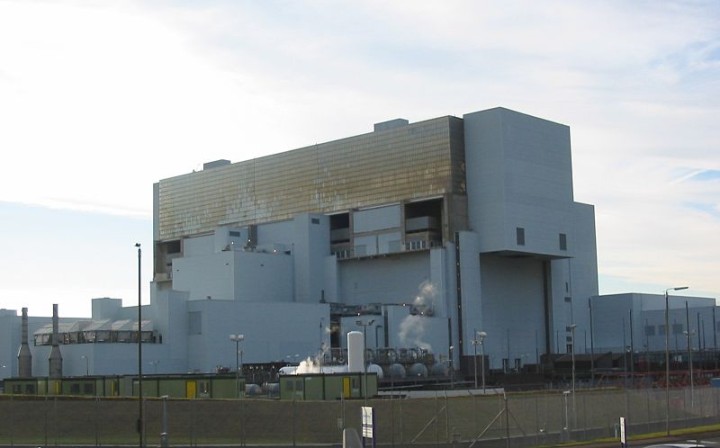 The Scottish Green Party has accused energy film EDF of dictating government policy by extending the life of an East Lothian nuclear power station by seven years.
EDF announced on Tuesday the decision to extend the operating life of Torness nuclear power plant, which will be 42 years old when it is retired in 2030.
Despite Britain's nuclear regulator approving the announcement, Green Party members criticized the decision, citing concerns about toxic waste and lack of consultation on the matter.
The Scottish Green's infrastructure and investment spokeswoman said the move undermined democracy.
"The announcement is bad news for East Lothian and bad for Scotland," Sarah Beattie Smith said.
"The fact that a private company can dictate energy policy for another seven years undermines democracy, both in the local community in East Lothian and nationally at a time when the Scottish government ought to be focused on our ambitious climate targets.
"Torness is almost 30 years old and we should be planning for its decommissioning. With Scotland's abundant renewable energy resources and the need to focus on energy efficiency, we have no need for nuclear [power] and we should be investing in jobs and infrastructure that do not store up exorbitant costs for future generations.
"Torness does bring skilled jobs, but the focus of local authorities and the Scottish government must be the transfer of those skills to sustainable, renewable energy and industry.
At the last count, the cost of dealing with the UK's existing nuclear waste legacy was £100 billion (US$140 billion).
The Torness nuclear power station started generating power in 1988 and was originally intended to have a 30-year operational lifespan.
The plant employs 550 full-time staff, plus a further 180 contractors, and generates enough electricity for two million homes.
A Scottish government spokesman said: "The Scottish government supports life extensions for existing nuclear power stations, where the environmental and safety requirements continue to be met.
"Over the coming months, we intend to continue to work towards an over-arching energy strategy, setting out priorities."
The British government signed a controversial deal to build three next generation nuclear power plants with Chinese and French investors last October.
Critics accused the government of agreeing to a "sweetheart" deal at the time and putting British security interests at risk by allowing Chinese engineers to play a key role in designing the facilities