Israel's sea-based nukes pose risks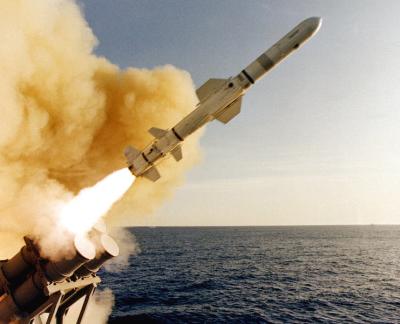 The story has been covered extensively in Germany and even in Israel, but it seems to have largely escaped notice in the United States: Israel has acquired a fleet of advanced German submarines that—Prime Minister Netanyahu has signaled—carry nuclear weapons pointed at Iran. The Obama administration's pretense that it knows nothing about any nuclear weapons in Israel makes intelligent discussion about the dangers of nuclear weapons in the Middle East all but impossible. It has also vastly diminished respect for America's broader worldwide effort to control the spread of nuclear weapons.
VICTOR GILINSKY ***
On January 12 of this year, the Rahav, the fifth of six German-built submarines scheduled for delivery, arrived at its base in Haifa. It's an advanced diesel-electric boat that is equipped with air-independent propulsion—that is, it has its own oxygen supply and can stay beneath the surface for weeks, and do so more quietly than a nuclear-powered submarine. Its four extra-large torpedo tubes are sized—by numerous accounts—to fire Israeli long-range nuclear-tipped cruise missiles.
The strategic submarine procurement process started in the early 1990s, around the time of the first Gulf war. Germany's position vis-à-vis Israel became especially awkward when it came to light that German firms had helped Saddam with his poison gas and missiles, some of which landed in Israel. Germany quickly agreed to pay for the first two submarines, a contribution that was cast as continued reparation for the World War II murder of millions of Jews.
Once the submarines took up their stations, the Israelis did not hide their mission. A 2011 Israeli Ynetnews story described an interview with the submarine fleet's commander under the headline, "Doomsday weapon: Israel's submarines." A related Ynetnews story included the following:
Foreign reports suggest that the German subs serve as Israel's "second strike" power and aim to retain its nuclear capabilities, even in cases of an attack on the country. This supposedly serves to deter Iran or any future enemy which has the ability to destroy Israel.
The subject has been aired in the German press. A 2012 series in Der Spiegel reported the cruise missiles could reach Iran with a 200-kilogram warhead, a weight that permits a formidable nuclear yield. The German government kept mum.
Any shred of doubt about Israel's possession of nuclear weapons, and about the presence of long-range nuclear missiles on the German-supplied submarines, got erased at last month's ceremony celebrating the Rahav's arrival…. read more online at – http://thebulletin.org/israel%E2%80%99s-sea-based-nukes-pose-risks9151
*** A physicist, Victor Gilinsky is an independent consultant and formerly advised Nevada on matters related to the proposed nuclear waste repository at Yucca Mountain. His expertise spans a broad range of energy issues. From 1975 to 1984, he served on the Nuclear Regulatory Commission, having been nominated by President Gerald Ford and renominated by President Jimmy Carter. Earlier in his career he was head of the physical sciences department at the Rand Corporation; he was also an assistant director for policy and program review at the Atomic Energy Commission.
Original on The Bulletin