North Korea's Socialist Realism export trade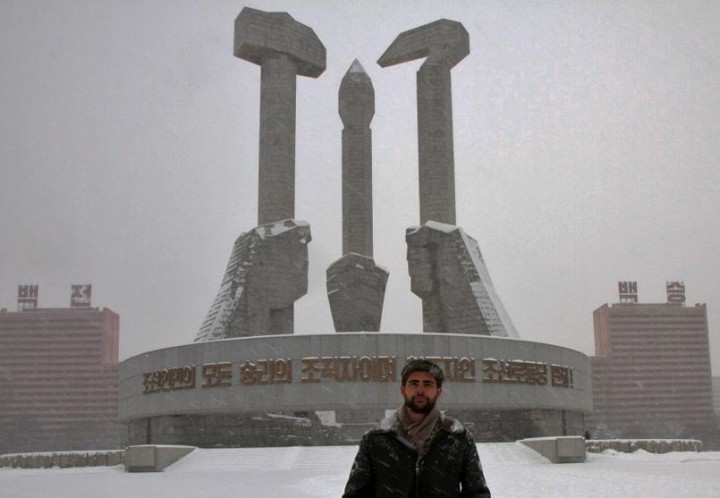 Mansudae Art Studio in Pyongyang was founded in 1959 and is one of the world's biggest art factories – Dafen Art Village in China's Shenzhen surely is another. It employs about 4,000 people, including 800 to 900 of North Korea's talented artists.
The studio produces in variety works that include the ever-so masculine propaganda art associated with Socialism and Communism, that are notable wherever in North Korea. All art portraying the Kims, the country's ruling family, are produced at Mansudae.
Now Mansudae is producing its monolithic art for export as well. An example comes from the time it's overseas division approached the Council for the Development of Cambodia with a proposal to build a museum in Siem Reap several years ago.
This exchange came about following on from Cambodia and North Korea's historically strong ties, stemming from the close personal relationship between Kim Il-sung and King Norodom Sihanouk of Cambodia.
It was in the 1970s that the North Korean leader gave King Sihanouk, who once referred to Mr. Kim as 'more than a friend, more than a brother,' a palatial residence outside Pyongyang and during Sihanouk's many years of exile the Cambodian monarch spent several months annually in North Korea.
Africa has Mansudae products as well, bringing Socialist Realism into play on the streets of Senegal, besides in the Middle East, Southeast Asia and even Europe.
This unveiling of another aspect of North Korea is a welcome departure in US media concerning the increasingly walled-in nation. It is expertly told in a recent New York Times article, "An Art Powerhouse From North Korea".